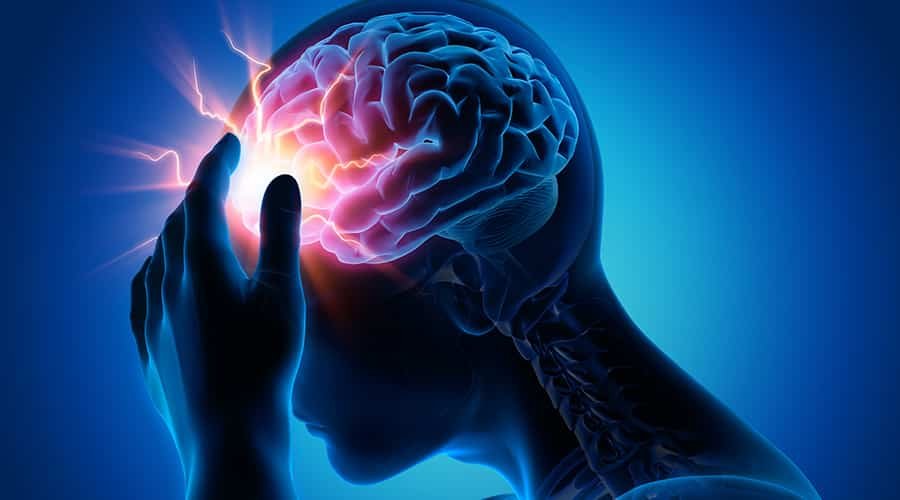 You might know somewhat about concussions already, or perhaps you know very little. They are injuries that often happen in the sports world, and also sometimes from car accidents, slip-and-falls, and other unexpected occurrences. Most people have some idea of how devastating a concussion can be.
What some people don't necessarily think about, though, is not so much how a concussion can impact an individual. Concussions can also affect the family's lives with whom the person lives.
In this article, we'll go over five ways that concussions can impact not just your life, but your family's lives as well.
Your Personality Might Change
Sports and concussions, unfortunately, go hand in hand. Some of the most common sports where they take place include:
Football
Boxing
Mixed martial arts
Hockey
Coaches need to educate themselves about the signs of concussions. There are many, including dizziness, nausea, trouble sleeping, vomiting, and short-term memory loss.
When a coach sees a player hit their head during a football game, they should make sure that the player sees a qualified medical professional.
Regardless of whether you received a concussion playing sports or doing something else, once doctors establish that you have one, you need to take some time to let the brain heal. You should not continue to do that activity since there is a chance that you could suffer another concussion.
If you experience multiple concussions, one of the things that can happen is that your personality can change. Your brain's alteration can lead to you saying and doing things that you usually wouldn't do. This can upset your friends and family, and you're not going to be happy about it either.
You Might Need Your Family to Take Care of You
Another way that your familial relationships can change after concussions is that you might not be able to take care of yourself like you once could. That might mean:
You need help getting dressed
You need help eating
You need them to drive you around if you don't have the physical and mental acuity to drive a vehicle anymore
You might feel like these sorts of things are pretty unlikely, especially if you're currently young and healthy. Can concussions really reduce you to such a state?
Your life quality can become this poor if you sustain several serious concussions. You might experience what amounts to dementia, even at a very young age.
Your family may resent you because they have to take care of you now. If they love you, then they'll probably be patient enough to do it, but they're going to be far from happy about it.
They'll Resent You Because You Won't Be as Productive
Let's say that you suffer multiple concussions from playing sports. The doctors warn you that you're damaging your brain, but you stubbornly keep playing.
This might result in reduced mental capacity. You can no longer play sports, so if you dreamed of doing that professionally, that is no longer realistic. You might have to take a menial job that pays very little.
Your family, if they rely on your income, aren't going to be too pleased about that, either. If you once had the potential to hold a high-paying job, and now you're not capable of doing that, it's easy to see how they might be upset with you.
They might not always say it, but you will probably understand it, none the less. It's likely going to lead to friction between you.
You Could Be Violent with Them
There's a link between multiple concussions and brain damage, and that can lead to domestic violence as well. It happens with some football players who retire. Their brain scans show that they have CTE, chronic traumatic encephalopathy.
If your brain deteriorates to that point, then you might not have as much control over your actions as you once did. With less impulse control, some people lash out physically at their loved ones.
You might not feel like you could ever do that, but if you change your brain so dramatically, it can become possible.
You Could Be Depressed, Leading to Relationship Breakdowns
Concussions and CTE also lead to depression. Many former football players, boxers, etc., say that they're depressed, and many must seek counseling.
Counseling might help you to some extent if you're in this condition, but your relationships with your family can easily deteriorate. They might be patient and understanding with you, but it's very tough living with someone who is chronically depressed.
Such individuals sometimes have trouble just getting out of bed in the morning. They might not feel up to cleaning their rooms or even maintaining basic hygiene.
If your family sees that you're in such a state, they will likely sympathize, but things probably aren't going to be as good between you as they once were. If the concussions came from sports, and you refused to stop playing, your family members might hold that against you.
The bottom line with concussions is that if you receive one from something like a car crash, there's nothing that you could have done to prevent it unless you were driving drunk or something along those lines. If you receive multiple concussions playing sports, though, that's a choice that you made.
You need to understand that, if you value your familial relationships, you need to stop playing sports or doing other dangerous activities if the concussions start piling up.
You should stop for yourself, and also for those in your life about whom you care. That might include parents, siblings, extended family, and friends.
If you are a parent, stopping the dangerous lifestyle is even more critical. You might not feel like your other familial relationships are enough to stop you from doing what you're doing, but you want to be a good parent to your child or children.
Concussions will prevent you from being there for them, and that should be ample reason to change your trajectory.
ATTENTION READERS
We See The World From All Sides and Want YOU To Be Fully Informed
In fact, intentional disinformation is a disgraceful scourge in media today. So to assuage any possible errant incorrect information posted herein, we strongly encourage you to seek corroboration from other non-VT sources before forming an educated opinion.
About VT
-
Policies & Disclosures
-
Comment Policy
Due to the nature of uncensored content posted by VT's fully independent international writers, VT cannot guarantee absolute validity. All content is owned by the author exclusively. Expressed opinions are NOT necessarily the views of VT, other authors, affiliates, advertisers, sponsors, partners, or technicians. Some content may be satirical in nature. All images are the full responsibility of the article author and NOT VT.