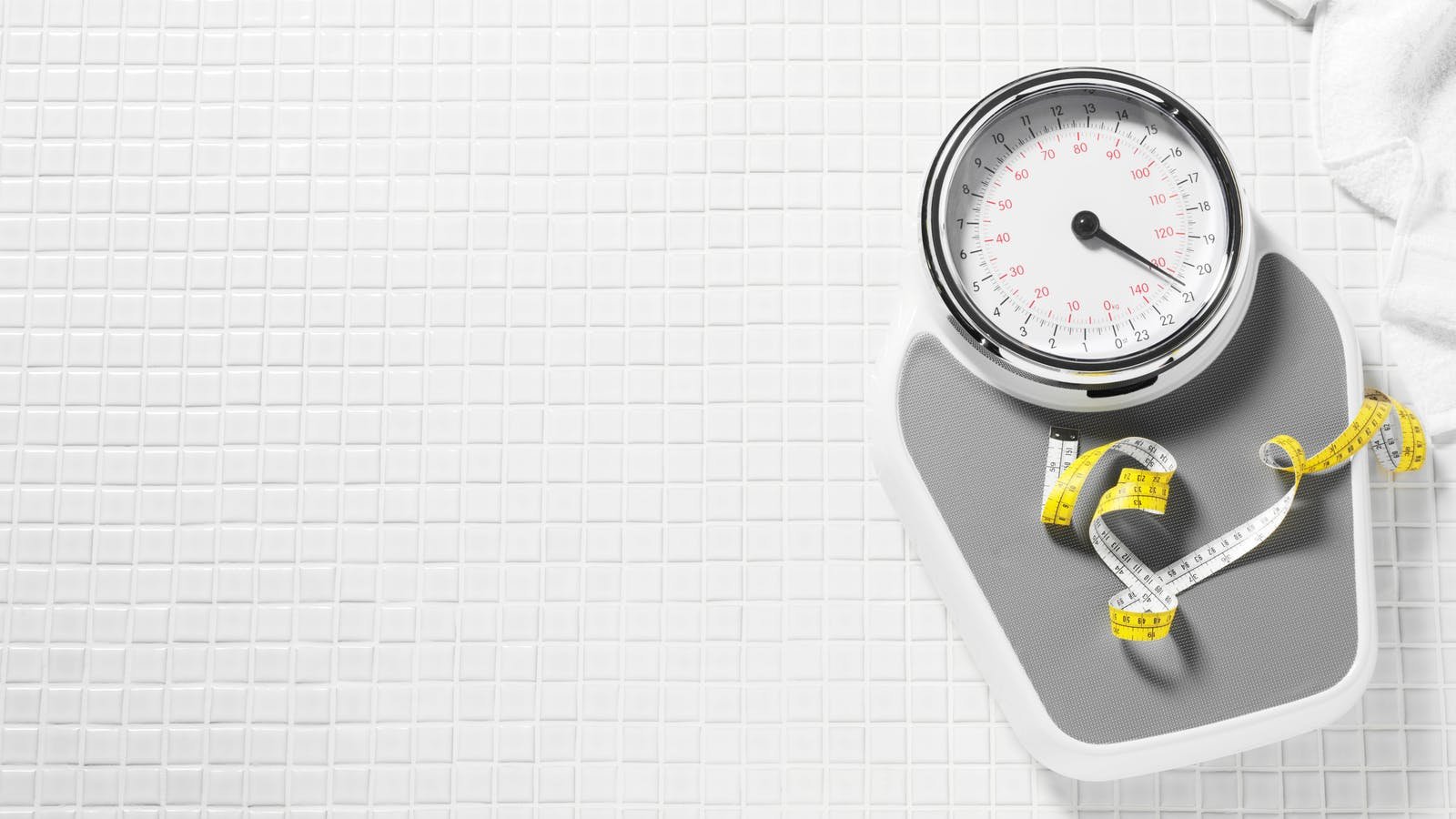 If you're a veteran and you're now struggling to keep weight off or stay in shape, you aren't alone. According to reports, the obesity rate among veterans is increasing, especially among wounded warriors.
A survey in 2018 found that nearly 22% of wounded warriors were obese based on their body mass index.
There are a lot of factors that likely play a role in this.
For example, veterans who struggle with physical pain or mental health conditions such as depression may be more likely to have a sedentary lifestyle. If you have a lot of stress or don't get enough sleep, it can also contribute to weight gain.
The coronavirus pandemic may have made things more challenging for many veterans as well. They may be feeling anxiety over their financial situation and potential job loss, as well as because of the virus itself.
The pandemic has also led people to put on weight, and many workout facilities around the country are still closed.
At the same time, the pandemic has highlighted the importance of living a healthy lifestyle and being physically fit, because obesity is one of the underlying conditions that can make the virus more severe.
If you're ready to turn your health and fitness around, the following are things that can help you do that in a relatively short amount of time.
Exercise In Sets of 10
If it's been awhile since you worked out, start small and incrementally. One way to do this is to do certain exercises in sets of 10. You can do them throughout the day—they don't have to be all at once.
For example, if you're watching a TV show, do ten pushups during the commercial or ten jumping jacks as soon as you wake up in the morning.
Try to work up to doing this several times throughout the day.
Stand Up Every Hour
Being sedentary can negatively impact your health even if you take time out of your day to workout. Many of us live sedentary lifestyles, often because of our jobs.
Set a goal for yourself that you're going to stand up every hour. Maybe you stretch, walk around your office, even just go to the bathroom. Set a timer to remind yourself.
Find Workouts You Can Do At Home
The idea of leaving home to go to the gym or workout outside can be intimidating and can serve as a deterrent. Avoid this by finding things you can do and like to do at home.
Maybe you do work out videos, for example, or use an app to guide you through workouts.
The fewer steps that there are between you and a workout, the more likely you are to do it.
There are apps that you can use that are Tabata timers, and Tabata is a great way to get in shape quickly. Essentially, if you're able, with Tabata, you do 20 seconds on and 10 seconds off or some similar interval with high-intensity exercises. Just as an example, you might run for 20 seconds and walk for 10. You can also do other exercises in Tabata like burpees or mountain climbers, requiring no equipment.
Focus on Quality Rather Than Quantity With Your Workout
If you're not at a point where you can work out for an hour or more, that's okay. In fact, sometimes shorter but more high-intensity workouts are more effective.
Focus on the quality of what you're doing rather than how long you do it for.
Lift Weights when You're Ready
You may not be able to lift weights right away when you start a new lifestyle plan, but when you can, try to incorporate weightlifting into your routine three times a week.
When you lift weights, you can burn calories, and it speeds up your metabolism.
If you don't have a gym to go to or any free weights at home, you can use inexpensive bands for strength training.
Reduce Your Carb Intake
When it comes to losing weight, exercise is just one part of the equation. Diet is the other.
It's important to cut down on carbs and sugars.
Your body will then start relying on stored fat for its energy source instead of carbs, and that will help you lose weight.
When you cut down on your carb intake, it also lowers your insulin levels, which can help your kidneys eliminate sodium and water so that you can lose bloating and water weight.
While you're cutting back on carbs, your diet should focus more on protein, healthy fat, and vegetables.
Every meal should have a source of protein, fat, and then low-carb vegetables.
Healthy protein includes meat like chicken, pork, lamb and beef, seafood and fish, eggs, and then plant-based protein like legumes and beans.
Healthy fats are things like olive oil and butter, and they are good for weight loss and building muscle, so don't shy away from them.
Be Mindful When You Eat
Many of us eat mindlessly, and that leads to weight gain. You want to be mindful and conscious of what you're eating.
Try always to sit down when you eat at a table if possible.
Don't use your phone, laptop, or TV while you eat.
Take your time, chew your food thoroughly, and eat slowly.
Manage Your Stress
Stress can be a big contributor to weight gain. When you're stressed, it triggers your body to release hormones like cortisol. A constant stream of cortisol in your bloodstream can cause an increase in your appetite, and cortisol also triggers your body to store sugar as fat.
Think about the stress you're experiencing in your life and ways you can reduce it.
Finally, make sure you get a good night's sleep every night. This is important for your body to repair itself, and getting enough quality rest can help you lose weight.
Poor quality sleep can slow down your metabolism, and it affects the hormones that control your appetite.
ATTENTION READERS
We See The World From All Sides and Want YOU To Be Fully Informed
In fact, intentional disinformation is a disgraceful scourge in media today. So to assuage any possible errant incorrect information posted herein, we strongly encourage you to seek corroboration from other non-VT sources before forming an educated opinion.
About VT
-
Policies & Disclosures
-
Comment Policy
Due to the nature of uncensored content posted by VT's fully independent international writers, VT cannot guarantee absolute validity. All content is owned by the author exclusively. Expressed opinions are NOT necessarily the views of VT, other authors, affiliates, advertisers, sponsors, partners, or technicians. Some content may be satirical in nature. All images are the full responsibility of the article author and NOT VT.