The MSM have fallen for it again! Poor old President Putin, a nice man with respect, is being blamed for the poisoning of Alexei Navalny in Omsk. Navalny, who has a couple of bees in his bonnet about corruption and Vladimir Putin being some sort of autocrat, posed no threat at all to the President, who is enormously popular and has just had a resounding referendum victory.
Unlike say Boris Johnson he is also hugely competent. The idea that he ordered the poisoning of a nonentity like Navalny is absurd, but that's what the MSM are implying.
For the benefit of Cold War warriors like Sky News the Cold War ended thirty years ago. Modern Russia is a democracy and Vladimir Putin is her elected President. Moreover Russia is a potential friend and ally. She is particularly well-disposed towards Britain.
The elephant in the room is Germany. The MSM are subject to the insidious influence of the powerful propaganda section of the DVD in Dachau, which goes all the way back to the wartime Propaganda Ministry run by our community partner Dr Goebbels. Major media players like Rupert 'von' Murdoch understand this and know better than to upset Germany.
President Putin is a patriot and bitterly opposed by Germany. Political assassination of opponents, with a view to the President being blamed, is a standard German tactic. The DVD know that the tame Western media will swallow whatever rubbish is put in front of them.
The propaganda section also understands that the Western media have low ethical values, no offense intended, and are quite happy to sacrifice Russian lives. Each time they fall for the 'Putin did it' false flag they encourage the DVD to murder someone else.
Anna Politkovskaya
Poor Anna Politkovskaya was probably the first victim, whacked by Russian organised crime at the DVD's behest. She had a bee in her bonnet about alleged Russian war crimes in Chechnya, where the Russian security forces have in fact performed superbly, in difficult conditions.
The Russian counter-insurgency effort there has in effect been her main contribution to the Global War on Terror. Of course the odd Russian squaddie has got tanked up on the odd bottle of vodka and done something silly, but nothing that you wouldn't see in Nottingham on a bad Saturday night.
Some of what Navalno has been saying about corruption makes sense. However the biggest corruption issue in Russia involves oligarchs allowed by Germany to participate in her offshore high-yield trading programs. They are not illegal, but the vast profits generated offshore are concealed from the Russian taxman and distortion of the money supply inflates the inflation rate.
I couldn't name a recent British Prime Minister more honest than Vladimir Putin. He's wildly popular because he's hard-working, knows what he's doing, hasn't raided the Russian treasury and is hugely patriotic. The fact that the EU haven't got a leader to match him is their fault, not his.
I don't have a problem with Navalny having been poisoned. I have a huge problem with the idea that President Putin ordered it. He simply had no motive. He was bound to be blamed in the West and had nothing whatsoever to gain from knocking off a nutter like Alexi Navalny.
Lt-Col Litvinenko
The Navalny poisoning has allowed anti-Russian elements in the media (basically everybody except Russia Today, who are nice people even if they won't have me on) to dredge up every hysterical allegation against Russia going back to 2006. That was the year that former Russian intelligence officer Alexander Litvinenko managed to top himself with the antidote to polonium, Prussian Blue.
The whole scheme was dreamt up by a bent clown called Boris Berezovsky, Litvinenko's employer, who wanted to embarrass poor old Pooters. Litvinenko was persuaded to swallow both polonium and the antidote. Prussian Blue can be the deadlier of the two substances – basically you only take it if you've already ingested some polonium.
The whole ludicrous scheme came to grief and Litvinenko snuffed it, triggering a massive cover-up in Britain. I'm sorry to say that a judge was roped in to join the cover-up, Britain's judiciary having less integrity these days than Russia's, sadly. (Basically the modern British judiciary operates to Soviet standards of decency and fairness, whilst the modern Russian judiciary operates to old-fashioned British standards.)
Berezovsky never got over the loss of his friend and very properly topped himself in 2013, triggering another silly round of conspiracy theories. Litvinenko's cause of death was peritonitis, triggered by a breach of his lower intestine, with secondary radiation poisoning. Period, as you chaps say!
Salisbury
The MSM are dredging this up as well. As I have previously reported in these pages Germany's UK operation, GO2, came up with the bright idea of administering some BX nerve agent to Colonel Skripal and his daughter in the beautiful city of Salisbury in Wiltshire and pretending it was novichok, a deadly Soviet-era nerve agent.
They weren't the first to come up with the idea. The scriptwriters of the entertaining 2002 Cold War drama, The Sum Of All Fears, based on the late Tom Clancy's novel of the same name, got there first. The movie features a mad Austrian megalomaniac, who for the avoidance of doubt was not modelled on Henry Kissinger, who organises a novichok attack in Chechnya with a view to the Kremlin being blamed. The megalomaniac then blows up Baltimore and everybody notices because the president, superbly played by James Cromwell, was watching a ball-game in Baltimore at the time.
I'm not suggesting that dear old Henry Kissinger isn't a megalomaniac of course, but he's certainly not mad, indeed he's the nicest megalomaniac I've ever had dealings with, if he will permit me to say so. Tony Blair is not nearly as nice, no offense intended.
Staying with The Sum Of All Fears, the scriptwriters got several things right, by the way – the nuke to fear is the one smuggled into a city, the scenario Major-General Sergun of the GRU and I were faced with in 2012. They also understood that weapons-grade plutonium gives off a unique signature. Since the signature of the stolen Russian warheads infiltrated by the DVD into East London in 2012 would by definition have been Russian the danger was doubled. The Germans have long tried to persuade the wartime allies to wipe each other out in a nuclear exchange.
The scriptwriters got several things wrong however, including the idea that Chechnya is a separate country from Russia. Chechnya was and remains a province of the Russian Federation and is sovereign Russian soil.
Tom Clancy – one of the greatest thriller writers of all time.
The Sum Of All Fears was the first Tom Clancy novel that I read, incidentally. I well recall buying it in a bookstore at Chicago's Union Station in 1991 shortly before boarding AMTRAK's California Zephyr. It was a long haul to Oakland, CA, and even flying first class my luggage allowance hadn't allowed me to bring a bunch of books over from England.
It was a very pleasant journey, although the nice African-American sleeping car attendant, if that is not a tautology, seemed a bit taken aback when I asked if I needed to dress for dinner! (I discovered that very few diners wear a tuxedo in AMTRAK dining cars.)
I'd never heard of Tom Clancy, but I found his book to be an absorbing read and he became one of my favorite authors. I was appalled by his murder in 2013 and would hate to think that it was because the Correa/COREA Group were worried that we were scheduled to meet. (He was murdered the night I flew into Baltimore for a US Naval Institute conference at Annapolis, MD.) Tom was a member of USNI, so far as I know, (they published his first book, The Hunt For Red October), but he wasn't expected to attend the conference.
Huge credit is due to my colleagues at VT for exposing the lie that the agent used at Salisbury was novichok. Novichok was used in a later attack, the murder of Dawn Sturgess, in July 2018, but that was a small amount supplied by DSTL Porton Down. Possibly rattled by VT's exposures, GO2 seem to have thought that they needed to kill someone – anyone – with some actual novichok.
The idea that two professional Russian military intelligence officers would solemnly board a South West Railways train at Waterloo Station in London. carrying enough nerve agent to wipe out a small town, travel down to Salisbury and murder a Russian defector who had been released in an agreed spy-swap, is ridiculous. Tom wouldn't have dared put it in one of his novels, for fear at being laughed at.
There doesn't seem to be any limit to the gullibility of the media when it comes to Russia. The accusation that President Putin ordered the shooting down of Malaysian Airlines Flight MH17 over the Ukraine was equally hysterical. (As I demonstrated on these pages at the time the plane was actually shot down in a combined operation by the Ukrainian Air Force and the Chinese PLA Air Force.)
There is no excuse for any intelligence professional falling for the idea that President Putin ordered the poisoning of Alexei Navalny. The good news is that they can do wonderful things with paranoia these days and there is hope that the journalists pedalling this nonsense will be able to make complete recoveries.
Belarus
There is similar hysteria over the election result in Belarus, which the Germans lost. President Alexander Lukashenko won a convincing win because he was the best candidate. He is pro-Russian, but what's wrong with that? Belarus used to be called White Russia, after all.
The MSM have persuaded themselves that opposition leader Svetlana Tikhanovskaya has been 'exiled' to Lithuania, which is nonsense. She chose to go there, possibly fearing arrest by Belarus's efficient KDB, who will doubtless be investigating the possibility of links between the opposition and the DVD. Tikhanovskaya's husband was very properly arrested on May 29th. There is no reason to suppose that his arrest was politically motivated – neither the Crown Prosecution Service nor the US Attorney for the Southern District of New York (SDNY) was involved.
German ambitions to dominate Belarus go back a long way, long before their 1941 invasion. Eastern European politics can be very nasty. A lot of those whingeing about Presidents Putin and Lukashenko haven't forgiven Russia for hammering Germany in World War II.
Steve Bannon, smartly dressed as usual.
Steve Bannon
Unlike Minsk they don't do human rights in New York, at any rate not in the office of the US Attorney for SDNY. Steve Bannon's arrest on a yacht off the coast of Connecticut on Thursday on politically motivated fraud charges was a real shocker. It would serve the US Attorney right if he applied for asylum in Britain.
The charges are a crock, and I'm not just saying that because Steve gets a copy of my column (hi Steve!). SDNY are clearly backing Joe Biden in November and the charges were very obviously designed to embarrass the President. I imagine they will be dropped after the election. I assume SDNY's strategy is to carry on making offensive media comments, on the basis that they're more likely to win a trial by media than a trial by jury. Had the charges been brought earlier there was a risk that the case might have been thrown out before the election.
Steve Bannon's arrest raises serious counter-intelligence concerns. Aside from the Democrats those with most to gain are the Mexican drug cartels and the DVD, who sit behind the cartels and have long followed a policy of flooding America with dangerous narcotics. (Our community partner the Hun tried the same thing with the British Expeditionary Force in World War I and again with US forces in Vietnam.) The Wall poses a serious threat to that strategy.
It is legitimate to ask whether any cartel cash has found its way into SDNY or the federal judiciary. We know that the DoJ are corrupt, no offense intended, and that the federal judiciary are highly politicised.
President Trump should now fire Audrey Strauss, the acting US Attorney for SDNY, who needs a real smack. There's no point asking the FBI to investigate SDNY. That would be like asking the Gestapo's inspector-general to investigate allegations of anti-semitism, or for that matter, the Labour Party.
The Intelligence Community needs to step up to the plate. Strauss was implicated in the Iran-Contra scandal, the DVD's operation to embarrass the great President Reagan. (She was then a junior prosecutor in SDNY, who were tasked by the Germans with conducting a fake investigation.)
It's not enough for Steve Bannon to be cleared. All those involved in this scandal should be arrested themselves. Time for SDNY, who were happy to take no action over the brutal murder of German operative Jeffrey Epstein last August and have run a smear campaign against a Prince of the Blood Royal, to feel the heat. Of course by that I don't mean that their office should be torched – I mean that they should be held to account for their crimes against public justice.
Presidential Race
I don't share the MSM's enthusiasm for Joe Biden's gloomy acceptance speech. Like the MSM themselves he has been exaggerating the crisis triggered by China's accidental release of its Covid-19 bio-weapon. As I and others have reported there's been a cure for Covid-19 all along and a vaccine is just around the corner. Indeed Russia already seems to have developed one, which may explain the timing of the apparent German decision to poison Alexei Navalny.
You don't win elections by being gloomy, or coming across as a depressive, no offense intended. Joe Biden has any number of reasons to feel depressed, indeed if I were a Democrat I'd be depressed. At least his speechwriter didn't copy this speech from Neil Kinnock!
Emails
Apologies to any readers who have been trying to reach me by email without success. I've been having major problems with Thunderbird, so much so that in desperation I've switched to Outlook! If you've failed to reach me please feel free to try again. I normally respond to polite enquiries. (If you're a nutter, don't bother!)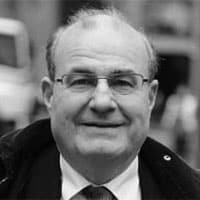 Michael Shrimpton was a barrister from his call to the Bar in London in 1983 until being disbarred in 2019 over a fraudulently obtained conviction. He is a specialist in National Security and Constitutional Law, Strategic Intelligence and Counter-terrorism. He is a former Adjunct Professor of Intelligence Studies at the American Military University.
Read Articles from Michael Shrimpton;
ATTENTION READERS
We See The World From All Sides and Want YOU To Be Fully Informed
In fact, intentional disinformation is a disgraceful scourge in media today. So to assuage any possible errant incorrect information posted herein, we strongly encourage you to seek corroboration from other non-VT sources before forming an educated opinion.
About VT
-
Policies & Disclosures
-
Comment Policy
Due to the nature of uncensored content posted by VT's fully independent international writers, VT cannot guarantee absolute validity. All content is owned by the author exclusively. Expressed opinions are NOT necessarily the views of VT, other authors, affiliates, advertisers, sponsors, partners, or technicians. Some content may be satirical in nature. All images are the full responsibility of the article author and NOT VT.