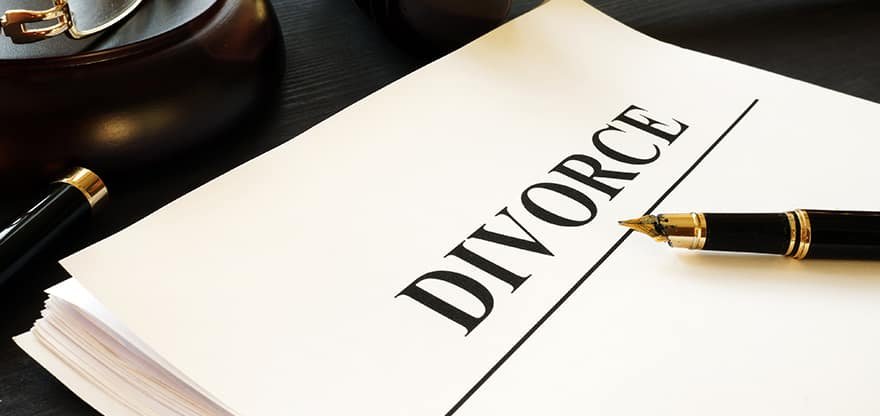 Military servicemen and women experience divorce just like civilians do, too, and the process is similar. However, some parts of the process are a little more complicated because of the frequent service transfers to which they are subjected. Living in a city and keeping a stable job makes filing for divorce a lot less complicated.
It takes a lot of perseverance to go through a divorce process from start to finish, especially if you are an active duty service member. Besides dealing with the emotional strife that comes with it, you also have to deal with divorce's different legal processes.
These issues and more make divorce a lot more complicated for active military personnel stationed in Pennsylvania and other states. The purpose of this article is to help you make sense of the divorce process for service personnel.
The information we provide will help you navigate the murky waters of military divorce to come out of the other end of the process with the least stress possible.
How is divorce for military personnel different from civil divorce?
A slightly different set of rules governs military divorce compared to a civil divorce. Knowing what these rules are before filing for divorce is an essential first step. But before we delve deeper into military regulations, let us establish a distinction between military divorce and civil divorce.
According to the Federal Service Members Civil Relief Act (2003), a spouse looking to file for divorce must clearly state that their partner is not a serving member of the US's armed forces. This rule was put in place by the authorities to prevent spouses married to active personnel from divorcing them in absentia due to their service commitments at far off locations.
What the Law says about Military divorce
The law states that if you wish to divorce an active duty man or woman, you can only do so if they consent. And to show consent, they must sign an affidavit of consent to that effect.
This rule is only applicable if one or both spouses are serving in the military in some capacity. The person filing for divorce does not have to be in the military to be affected by this rule.
In what state should you file the divorce papers?
If you are living in Pennsylvania, you will have to file for divorce in the state as long as you reside legally. Divorce applications become invalid if the applicant files the papers in a state in which they do not reside. To qualify to file in Pennsylvania, one of the spouses must have lived in Pennsylvania uninterrupted for at least 6 months before filing the divorce documents.
Please note that state laws influence the divorce process, and these laws differ from state to state regardless of whether the divorce is a no-fault divorce or a fault-based divorce. State laws also affect pension remittances as enshrined in the Uniformed Services Former Spouses Protection Act (USFSPA).
Why the state where you file for divorce matters
In both cases of an uncontested or a contested divorce, federal law states that the State where the military personnel legally resides has the jurisdiction to divide the pension of the serviceman or woman in particular. What this means is that if you live in Pennsylvania and you file for divorce in a different state, then the courts in Pennsylvania may not have the legal power to divide your pension should that become necessary.
In addition to the above, some states (Pennsylvania included) have complicated laws that decide how the pension is shared after the divorce. Before you file for a military divorce in Pennsylvania or any other state, make sure you understand what the law says.
Before you file your divorce documents in Pennsylvania or any other state, make sure that you:
Meet the state's residency requirements
Allow your spouse to file in the state where he or she resides
If stationed within the US, file the paperwork in the state where you are stationed even if you are only there for work (States overlook the residency requirement for active personnel)
Division of Asset in Pennsylvania
Asset division is a core component of divorce proceedings, and the USFSPA guides this practice. Before a divorce is granted, the court will review the following issues.
Health care coverage and other benefits
Exchange and Commissary
Retirement Pay (for a spouse to qualify for a portion of this, there are a strict requirement)
Just like with civil divorce suits, the following also has to be considered.
Division of marital property
Division of debt
Spousal support
Child custody and support
The forms both parties submit must be comprehensive and report the same information; otherwise, the application will be rejected. You can file for an uncontested divorce in Pennsylvania if you and your spouse agree on the above issues.
Military divorce Rights in Pennsylvania
Pension
When it comes to issues pertaining to family law, active-duty personnel enjoy special protection. Some of these rights include
The personnel can submit to a Pennsylvania circuit court to suspend proceedings temporarily for as long as he is on active duty away from the state.
The personal can request that military benefit is connected to veterans benefits payment separate from the marital estate.
Besides the above, Pennsylvania state laws also protect the spouses of military personnel through the following.
Spouses share a percentage of their husband's or wife's retirement pay.
Service personal cannot convert retirement benefits to disability payments once a divorce order has been rubber-stamped by the court.
Property Division
The USFSPA Act also guides the division of property procured during the marriage. Under this act, the court calculates, divides, and allocates property to both spouses. Do note that the military personnel's spouse is only entitled to a portion of property and retirement benefits if he or she has remained in the marriage for at least 10 years.
Child and Spousal Support
Before you file for a military divorce in Pennsylvania, you also need to consider child and spousal support. According to Pennsylvania law regarding spousal and child support under military divorce, deductions from the personnel's salary and allowance must not exceed 60% of their monthly pay.
How to file for Military divorce in Pennsylvania
The process for filing for divorce as a military serviceman or woman is the same as in civil divorce applications. You will have to file the divorce paperwork at the circuit court closest to your place of residence.
If yours is a contested divorce, you will need to hire the services of an attorney. Service personnel get legal support from the military under special conditions. Still, you will have to contact the military administration to know what benefits you are entitled to regarding legal aid.
In the case of an uncontested divorce, you may not require the services of an attorney. For a no-fault or uncontested divorce, you can download forms from the court website or use an online divorce company service such as pennsylvaniaonlinedivorce.com.
For DIY divorce in uncontested cases, you can pay for online paperwork preparation services and then submit the resulting documents to the court with your spouse. It takes 90 days before the court will sign the divorce order, thereby making it legal.
Benefits of filing for a DIY divorce as a Military Service Personnel
A DIY divorce is only possible in no-fault cases. If you are fortunate to have a workable arrangement with your spouse, a divorce without an attorney will save you a lot of money. The cost of divorce in no-fault cases is minimal, and what's more, the process is faster than traditional divorce.
Online divorce or DIY divorce, as it is commonly called, also allows service personnel to go through the process peacefully without affecting their performance while in active duty.
Conclusion
Filing for divorce as military personnel is the same as in civil family cases. The only difference has to do with how Pennsylvania State calculates and divides assets, debts, and retirement benefits. Online divorce is ideal in uncontested cases because it is flexible, less problematic, much faster, and most importantly, it's affordable for both parties.
ATTENTION READERS
We See The World From All Sides and Want YOU To Be Fully Informed
In fact, intentional disinformation is a disgraceful scourge in media today. So to assuage any possible errant incorrect information posted herein, we strongly encourage you to seek corroboration from other non-VT sources before forming an educated opinion.
About VT
-
Policies & Disclosures
-
Comment Policy
Due to the nature of uncensored content posted by VT's fully independent international writers, VT cannot guarantee absolute validity. All content is owned by the author exclusively. Expressed opinions are NOT necessarily the views of VT, other authors, affiliates, advertisers, sponsors, partners, or technicians. Some content may be satirical in nature. All images are the full responsibility of the article author and NOT VT.