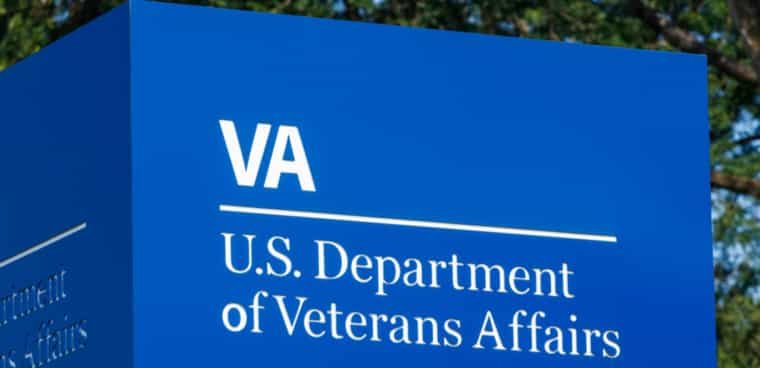 Statistics reveal that one in five adults will experience some type of mental illness. Around one in 25 adults has a serious or chronic mental illness.
These numbers, while startling for the general population, are even higher for military veterans.
According to the RAND Center for Military Health Policy Research, around 20% of veterans who served in Afghanistan or Iraq have either major depression or post-traumatic stress disorder. Thirty percent of active duty and reserve military personnel deployed in the two locations have a mental health condition that requires treatment.
According to the Veterans Administration, around 22 veterans die by suicide every day. The longer the deployments a veteran does, the more likely they are to experience mental health symptoms.
Unfortunately, veterans are less likely than others to get treatment when they're struggling with mental health symptoms.
There are complex reasons for this, including stigma or a sense of shame over the need for mental health treatment. Some veterans worry they'll be seen as weak, and many veterans don't know where to begin or don't have a good understanding of what the VA offers in terms of mental health care and benefits.
What is PTSD?
Post-traumatic stress disorder or PTSD is a combination of symptoms that can occur after exposure to a traumatic event. For example, a serious injury or witnessing a death can lead to PTSD.
Someone with PTSD will often feel extreme fear and helplessness. There may be triggers of the event, and PTSD can cause significant disruptions in functioning.
The New England Journal of Medicine did a survey that found a link between traumatic brain injury (TBI) and PTSD. Military members who suffered a TBI were more than two times as likely to suffer from PTSD than those service members who didn't have a TBI. For most, the onset of PTSD symptoms was around three to four months after coming back from deployment.
PTSD Treatment
Post-traumatic stress disorder is one of the most common mental health conditions veterans experience, and the Department of Veterans Affairs does offer many treatment resources as well as disability compensation benefits.
There are hundreds of VA PTSD treatment programs around the country. Services include mental health assessments, medication to treat PTSD, talk therapy, family therapy, and also group therapy for certain veterans.
To access the services, veterans need to first apply for VA health care.
Then, once you do that, you can speak to your VA primary care provider who can help screen you for PTSD and then tell you the best next steps.
If you don't have VA health benefits, you may still be able to receive care.
For example, if you served in a combat zone, you can receive free, private counseling, and an alcohol and drug assessment at a VA community Vet Center.
VA Benefits for PTSD
The VA rates all service-connected disabilities according to a Schedule of Rating Disabilities, including mental disabilities.
To qualify for disability benefits for any reason, as a veteran, you first have to meet certain criteria.
The first is that you must have a diagnosed disease or disability, which can include mental illness or disorder. Then the next eligibility requirement is that it was triggered during your active military service. You must also show there is a causal link between your military service and your disease or injury. That is what's meant by service-connected.
For PTSD, to get disability benefits, you first have to go for an evaluation with a psychiatrist at a VA medical center. That psychiatrist must diagnose PTSD.
Veterans also have to apply for benefits either online or using VA Form 21-526.
Veterans are required to supply documents when they apply, including their DD214 Certificate of Release for Discharge, and all of their medical records and separation papers for their periods of service.
The veteran will have to include a letter detailing the events that led up to their PTSD and the symptoms they experience, and they may also include letters from those around them sharing the effects of their PTSD symptoms.
Disability Rating for PTSD
As with other disabilities, PTSD compensation is based on a rating system that's measure in increments of 10%. The scale starts at 10% disabled and goes up to 100%.
For PTSD, considerations in the process of assigning a disability rating include the frequency and severity of symptoms, the duration, and the capacity the veteran has for adjustment during times of remission.
Also taken into accountis the degree of impairment, both occupational and social, that are suffered by the veteran.
Particular symptoms are outlined and a disability rating can be based on these too.
A 10% rating might mean that you have mild symptoms that when you're under stress can cause some social and work impairment. However, with a 10% rating your symptoms can likely be managed successfully.
A 30% rating means that you have problems functioning and you may sometimes be able to complete tasks but for the most part you can take care of yourself. Symptoms might include mild memory loss, panic attacks, anxiety, and problems sleeping.
A 50% rating indicates impairment that leads to productivity problems at work, as well as problems with memory and judgement and having one or more panic attacks a week.
Someone with a 70% rating for PTSD might be unable to function in most social or work situations. Symptoms could include depression, panic, illogical speech, problems controlling impulses, and the inability to maintain relationships.
A 100% disability rating for PTSD would mean someone would be entirely unable to function because of the severity of their symptoms. They might experience delusions or hallucinations, thoughts, or behaviors related to self-harm, confusion, and disorientation, and the inability to take care of themselves.
It's important for veterans to realize that both treatment and benefits are available for PTSD, and there isn't shame in seeking these out. It's important to do so for their quality of life and their families.
ATTENTION READERS
We See The World From All Sides and Want YOU To Be Fully Informed
In fact, intentional disinformation is a disgraceful scourge in media today. So to assuage any possible errant incorrect information posted herein, we strongly encourage you to seek corroboration from other non-VT sources before forming an educated opinion.
About VT
-
Policies & Disclosures
-
Comment Policy
Due to the nature of uncensored content posted by VT's fully independent international writers, VT cannot guarantee absolute validity. All content is owned by the author exclusively. Expressed opinions are NOT necessarily the views of VT, other authors, affiliates, advertisers, sponsors, partners, or technicians. Some content may be satirical in nature. All images are the full responsibility of the article author and NOT VT.