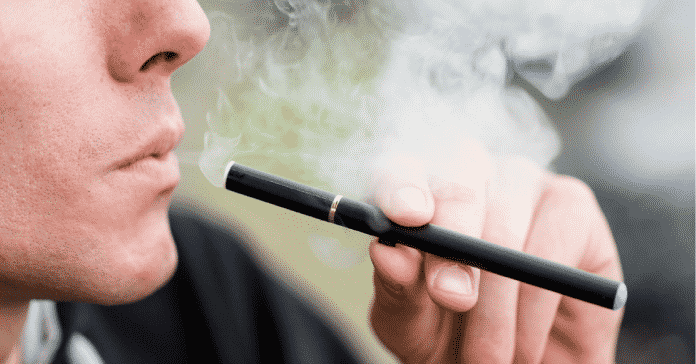 Annually, in the United Kingdom alone, up to eighty thousand people die as a result of smoking and even more suffer from conditions related to smoking. Smoking is, in whatever form, very bad for you. Vapes, while they are not good for you, are considerably safer, and a very easy way to stop smoking traditional cigarettes.
As we grow older, the risk of lung disease, infection, or illness associated with smoking increases – it is far more likely for an older person to suffer from a chronic lung condition attributed to smoking than it is a younger person, and while younger people do suffer, and lung conditions do not discriminate with regard to age, statistically, a senior citizen is more likely to suffer. Around fifty percent of those who suffer lung disease are over seventy, and fourteen percent over eighty.
Making the change from cigarettes to vapes will help to increase your life expectancy and bridge the gap from what is considered an ordinary life span, to one that is extraordinary. This page will tell you the benefits senior citizens that are trying to quit cigarettes can have by using vapes instead.
What Is a Vape
A vape, or an e-cigarette, is a battery-powered electronic device that enables you to smoke capsules that contain nicotine. There are many different types of e-cigarette, from those that are disposable to those that can be recharged. Vapes have been used as a countermeasure to traditional cigarette smoking for many years. Instead of inhaling smoke, the user of the vape inhales the vapor. Inside e-cigarettes and vapes is a device called an atomizer; the atomizer heats up the liquid capsules, which allows you to inhale the vapor. The vapor capsules are composed of particulate matter, which often contains glycerine, nicotine, and propylene glycol.
Inside vapes, there are fewer toxic chemicals than cigarettes, although toxic chemicals are present. Nicotine is a highly addictive substance that young people are most susceptible to. For smokers who are struggling or unwilling to quit through other methods, vapes can be a wonderful solution and can allow a long-term smoker to quit and lead a healthy lifestyle. Vapes have become incredibly popular over the last ten years and have been developed and advanced to the degree that is almost unrecognizable from how they once were. Vapes are used internationally by people of all ages.
What Can Be Vaped
Vapes are most often used to smoke nicotine capsules, however, in the United States, where cannabis has largely been legalized, many people vape highly concentrated capsules of THC. Others around the world also vape CBD oil. CBD is a cannabis component that can offer a wide variety of health benefits. The Stanley Brothers, founders of Charlotte's Web, a healthy CBD vape, explain that using CBD can be very good for you. Vapes can be healthy in some circumstances, but it is entirely dependent on what it is that is being vaped.
Are Vapes Healthy?
Vapes are not completely devoid of any risk to your health, however, they are considered and suggested to be at least ninety-five percent less harmful than traditional cigarettes. Vapes are ordinarily banned, just like cigarettes in public. The vapor that is contained within vapes, as previously mentioned, contains potentially toxic chemicals that are also found in cigarettes, but are found at considerably lower levels than is found in cigarettes. They contain nicotine, as previously mentioned, which many people wrongly believe to be harmful to your health, but in fact, addictiveness aside is completely harmless. It is the other chemicals contained within a cigarette that can harm you.
The Benefits of Vapes for Senior Citizens
As mentioned abundantly throughout this article already, there are many benefits one can derive from switching to a vape and putting down the packet of cigarettes. Here are the benefits of vapes for senior citizens:
Safety
Vapes are, as already mentioned, much safer than cigarettes. Since a person who is smoking a vape does not have the tar, ash, or combustion associated with cigarettes, the vaper is enabled to experience health benefits from being completely smoke-free. This means that the person will experience much better oral hygiene, healthier skin, lung capacity, smell and taste, and circulation.
Appearance
It is no surprise to anybody that smoking considerably withers your appearance. Older people who smoke will tend to have dirty gums, blackened fingernails, and will constantly smell of smoke. As you grow older, it is much harder to take care of yourself and present yourself in a nice manner, so this is why vaping is good. Vaping will leave no outward signs that you vape and will mean you do not smell of smoke, and actually, vapes are often scented, so you may smell much nicer than you already do!
Odors
One of the biggest disadvantages is, as mentioned in the last point, the smell. Whether you smell of tobacco or not, you will still smell it if you smoke cigarettes. Smoking vapes completely remove that terrible odor from your life and can enable you to still get your nicotine without having to worry about that nasty smell permeating your nostrils and sticking to your clothes. Some smokers cannot stand the smell of smoke and scrub their fingers with wire brushes to remove it. With a vape, it's just not necessary.
Nicotine Intake
When you are vaping, you are given complete control over your nicotine intake and dosing. The strength of vape capsules varies, and unlike cigarettes, you are able to choose which percentage of nicotine you smoke.
Flavors
Vape capsules come in hundreds of different flavors, in fact, some may say that there is an infinite number of flavors and variations on flavors. For an older person who can no longer enjoy eating sweet treats and foods they may have once loved, a vape can allow them to taste their favorites once more! Vapes can taste absolutely delicious and smell divine, so are a definite benefit to senior citizens.
Now, with the help of this page, you know the many benefits of vapes for senior citizens who are trying to quit cigarettes. As this article has explained, the risks of smoking increase as your age goes on, so if you cannot live without nicotine, make a move toward using vapes and e-cigarettes. Good luck!
ATTENTION READERS
We See The World From All Sides and Want YOU To Be Fully Informed
In fact, intentional disinformation is a disgraceful scourge in media today. So to assuage any possible errant incorrect information posted herein, we strongly encourage you to seek corroboration from other non-VT sources before forming an educated opinion.
About VT
-
Policies & Disclosures
-
Comment Policy
Due to the nature of uncensored content posted by VT's fully independent international writers, VT cannot guarantee absolute validity. All content is owned by the author exclusively. Expressed opinions are NOT necessarily the views of VT, other authors, affiliates, advertisers, sponsors, partners, or technicians. Some content may be satirical in nature. All images are the full responsibility of the article author and NOT VT.