The West coast is burning and the fires are being set. Perpetrators are being apprehended; one supposedly a vagrant somehow had more than two ounces of methamphetamine in his possession. (1) Bums have been filmed lovingly tending to the fires that burn the fields where they once slept. (2) Others brashly live stream their pyromaniacal activities onto Facebook and laugh in the face of the police who come to arrest them. (3)
All three incidents of blatant police brutality that ignited America's urban pyrotechnical display; Kenosha, Atlanta and Minneapolis seem to have been staged to anyone giving them more than a cursory glance.  Yet mindless mobs burn down buildings on city streets all over America in retaliation. No one's asking why. The Devil has finally come for America and America is burning because as noted by Don McLean in  American Pie; his classic ode to America, "fire is the devils only friend…" 
It's said that the Phoenix will rise from the ashes of destruction but it is also said the Phoenix feeds its young with the flesh it rips from its own living body. Diametrically opposed to the Phoenix America has always eaten its own young. Even now with its COVID lockdown, as Robert Kennedy Jr. has repeatedly pointed out, America sacrifices its young for its old. Cannibalizing the young violates the first precept of Nature. The young must live to perpetuate the species.
It would be hard to find, in all the history of literature, two hundred books that are worth reading. The only rule in life is believe nothing of what you hear and half of what you see. In 2012 I wrote a book about what I've seen; Those Who Would Arouse Leviathan. The story takes place mostly in 1989. I saw a lot of things back then that weren't supposed to be. I'd like to say, to believe, that what I saw was the result chemical intoxication but in my youth at the time I had taken massive dosages of hallucinogenics and never had a hallucination.
Only once, when I smoked "Angel Dust," did I ever have anything that could be described as a Carlos Castaneda type vision. The excerpt at the bottom describes my own awakening from that vision. The excerpt at the top explains the rest. 
'In the mid eighties the Great South Bay of Long Island was no longer a source of income for the generational family's that had fished its waters for two hundred years. In the early seventies you could almost walk across the clam boats plying its waters from Massapequa to the Robert Moses Bridge. Anyone, if they worked hard enough with a rake or thongs, could pull two hundred dollars a day or more from the muck below its ten feet of water. Many thousands did from wooden flat bottomed skiffs, open boats crudely built at eighteen to twenty-two feet long. The plywood box around the center console where the controls were located was the boats only concession to the elements. Every canal in working class areas was full of them. By the time I graduated Copiague High School in 1977 the Great South Bay fisheries had collapsed. Seventeen percent of my graduating class joined the armed forces right out of high school setting a national record at the time.
The sewers had come to southwestern Suffolk County. 'Progress' works out well for the rich and the poor, not so well for the working man whose job it usually takes. The construction of the "Southwest Sewer District" was rift with scandals. Rigged bids and contracts doled out to the nonexistent company's of political cronies insured an environmental disaster. A processing and pumping station was built on Bergen point in Lindenhurst and an outlet pipe was run through the bay and over Gilgo Beach three miles out into the ocean. The pipe leaked like a sieve. The South Bays clams were no longer harvestable because of pollution levels in the bay and an economic catastrophe ensued along its shores. The area of Lindenhurst by Venetian Shores was particularly hard hit because almost all its residents were clam diggers. Nobody who lived down there wanted to be anything but what their father and grandfather had been before them. Every day the sun would rise over Bergen Point looming on just the other side of the canal. On it stood the great temple; Southwest Sewer District # 3 – Bergen Point Wastewater Treatment Plant, a vast sewage treatment complex, a shrine to the Gods of money and the political corruption bought and sold. The cronies actually had the nerve to build their golf course right next to it. I did not fail to see the irony of the whole thing.
The area by Venetian Beach became an open air marijuana market. Cars from all over Long Island would pull around the bend in front of its gates and be greeted by a throng of surfer type teenagers. Blond haired girls would cut in front of blue eyed boys at the windows of cars. Everybody had bags of weed to sell. I looked at these kids as an unlimited supply of labor for my landscape business. Jimmy Lyn and a couple of nefarious characters from the Pagans named Jenson and Evers looked at them as an unlimited supply of retail drug dealers.
I christened this spawn of the displaced bay men; Bay Rats…' – Excerpt from Those Who Would Arouse Leviathan, chapter 20  'תפארת / Beauty,'Jack Heart 2012, Federal Copyright TXu 1-945-443.
'The next thing I remember was John sitting next to me on Charlie's bed gently slapping my face. I sat up and hastily pulled up my sweater. There across my left rib cage was a gapping ten inch long cut. John turned to Charlie and Kevin and said "what did you guys do to him?" It did not sound good for both of them and they were terrified. Kevin answered stammering "he, he must of got that when he fell against the toilet in the bathroom. We put him on the bed. He's been out ever since then, about three hours." John just looked at them and didn't say anything. He got up and helped me to my feet. He said to me "c'mon we're leaving." He helped me down to his car then he told Charlie "go back in and get his hat and coat." Kevin stayed outside with us pleading to John "hey I hope you don't think any of us would ever do anything to hurt him. We're the best friends he has besides you guys. I don't do any drugs myself. I told him not to go smoking that shit after all the coke he snorted." John didn't say anything and Charlie came running back with the hat and coat and we left.
John brought me to my parent's house. My father had taken one of his endless trips to the hospital and nobody was home. I was still unsteady on my feet so John helped me inside. When we got inside I suddenly remembered and said "hey what about the Guiney's." He just said "don't even worry about them." I went into my closet and pulled out a little four-ten shotgun I had in there loaded with a slug. I staggered out to the hallway and fired it into the living room floor. John started laughing hysterically and I said "no John you don't understand. I'm tired of them, all of them. What we need here is a night of death. They all need to be murdered in their beds by their own children. We can start with the Italians since I was born Italian but I want them all; Irish, German, Jews, Catholics, Protestants. They are all fucking infidels! They are vampires that suck the blood of their own children! They take and they take, and then they take some more. What they give back is the least amount possible. They call that good business. I call it stealing. They have traded all our tomorrows for their one today!
Look around you! We can't even get contracts to build anything because they got all the bids rigged for themselves. The other day I'm talking to some English prick that's got a contract to build a huge apartment complex on the North Shore. I should beg him, some foreigner, for the landscaping there while half my relatives occupy the memorial cemeteries of this fucking country? To top it off how many of them died in the last big war saving his country's ass? That was not what was intended when the Free Masons fought for and founded this country! Look at what they did with the sewers. J.D. Posillico didn't even have an ice cream truck and never built a fucking thing in their lives when they were awarded the entire contract for the Southwest Sewer District, now the bays unfishable. They all need to die John. Killing them will not be murder it will be euthanasia! We need a night of death. Crowley said we will grind the old grey world beneath our feet. Let's start grinding."' – Excerpt from Those Who Would Arouse Leviathan, chapter 27 'גבורה / Severity,'Jack Heart 2012, Federal Copyright TXu 1-945-443.
Citations
1 – "How did several megafires in Oregon start?." KGW News. YouTube, 11 Sep 2020. Web. https://www.youtube.com/watch?v=T2S1Gsx7pmg&fbclid=IwAR1aLFsY85eiqgHzpWbA-j5a7O1wbGzSLSa9ALh7d2chHDdJRQQqRT0GoHU
2 – ONSCENE TV. "Arsonist Caught Fueling Brush Fire In Chula Vista (Caught On Camera)." YouTube, 22 June 2020, www.youtube.com/watch?v=zCntiyM08g0&fbclid=IwAR1xcVfmANoL2lEDmjpZSLyS5CdZYJJR_0yqSzwRAO9ynWqNy_SQT5mHPDY
3 – "Puyallup Man Live-Streams While Being Arrested for Allegedly Setting Fire on SR-167." KING 5, YouTube, 10 Sept. 2020, www.youtube.com/watch?v=cGLep-1ky8I&fbclid=IwAR1vGYGY3tdojX_enQA23R6qvtlcrDU-KZVquMyxjRHjXA57-nYD_54EbxE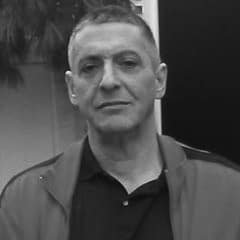 Jack Heart, pen name for George Esposito, is known for his extensive research and writings that provide high-quality information and authentic alternatives to mainstream narratives on a wide variety of subjects. His life experiences make for a highly intriguing perspective.  Jack runs his own research expose site called:  Jack Heart Esoteric Evolution
ATTENTION READERS
We See The World From All Sides and Want YOU To Be Fully Informed
In fact, intentional disinformation is a disgraceful scourge in media today. So to assuage any possible errant incorrect information posted herein, we strongly encourage you to seek corroboration from other non-VT sources before forming an educated opinion.
About VT
-
Policies & Disclosures
-
Comment Policy
Due to the nature of uncensored content posted by VT's fully independent international writers, VT cannot guarantee absolute validity. All content is owned by the author exclusively. Expressed opinions are NOT necessarily the views of VT, other authors, affiliates, advertisers, sponsors, partners, or technicians. Some content may be satirical in nature. All images are the full responsibility of the article author and NOT VT.