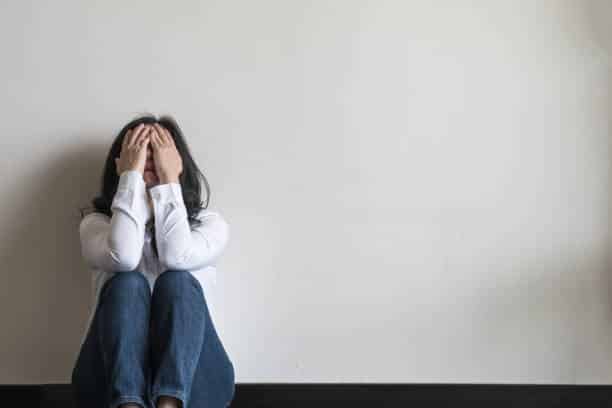 Being a victim of sexual assault, terror attacks, natural disasters, and losing a loved one are all events that can be seriously traumatic. In some cases, the victims fall into depression or PTSD, which is also known as a post-traumatic stress disorder.
These ordeals are hard to deal with, but there is always help. In this article, we will look at how to cope with trauma-induced depression, the different types of trauma, and the symptoms you may be experiencing.
Types of trauma
One might argue that trauma is still trauma. However true that maybe, but there are three types of it:
Acute trauma: This type of trauma develops after you go through a stressful event like the loss of a loved one.
Chronic trauma: This itype of trauma is a result of the prolonged experience of a dangerous event like sexual assault.
Complex trauma: Complex trauma happens after exposure to different stressful events like bullying, domestic violence, and terrorist attacks.
Vicarious trauma: This form of trauma occurs due to being in contact with someone who has been traumatized. It is more prominent in caregivers and family members.
The effects of a trauma event can be both physical and emotional. Either way, if you suffered any kind of distress, emotional, physical, etc., as a result of an injury, call a personal injury lawyer to get help with your case.
Symptoms related to depression
When you're traumatized, you may not realize that you have slid into depression. The shock creates an imbalance in your mental equilibrium. This is normal, but it would be best to seek help if the state progresses beyond two weeks. When not dealt with, the situation may even lead to suicide. Some of the symptoms of depression you may spot include:
Disillusionment and withdrawal
Frequent breakdowns
Sleeping difficulties and nightmares
Loss of appetite
Sadness and emotional numbness
Flashbacks of the event
The signs can vary from victim to victim. For example, two people who were involved in the same traumatic event may come out with different symptoms. One may show more signs of PTSD while another may show signs of depression.
How to cope
If you are suffering from depression or PTSD after a traumatic event, you may want to consider seeking professional help. There are three main types of help available.
1. Medical help
In some cases, the imbalance in the brain can be treated with proper medication to restore the balance. In addition to this, PTSD after terrorist attacks and other traumatic events has been linked to cancer and cardiovascular disease, so you'll want to get a complete evaluation.
2. Therapy
Therapists are professionally trained to listen to and advise victims of traumatic events, and taking it through has been proven to work. The therapy sessions are private and undisclosed. There are two therapy forms offered:
Cognitive behavior therapy: Aims at diverting people's thoughts away from the stressful event and positively influencing one's behaviors and emotions.
Eye movement desensitization and reprocessing (EMDR): The therapist takes the victim through a process of recounting the events and integrating them by redirecting their eye movement.
3. Support groups
It may be helpful for you to talk about your feelings with a group of people who have also experienced similar situations. Trauma group therapy offers support and shows you that you are not alone in your suffering. The members share their stories willingly and help each other to move through and then past trauma and loss.
Self-Care
If you're suffering from trauma and depression, you may take up different activities to help cope with the experience. Research has shown that exercise, a healthy lifestyle, and connecting with others are all beneficial.
Conclusion
You should not ignore trauma-induced depression. It is important to seek help from medical professionals and therapists and to connect with a support group to help you recover. If you sustained an injury from the event, please seek legal assistance to see that justice is served.
ATTENTION READERS
We See The World From All Sides and Want YOU To Be Fully Informed
In fact, intentional disinformation is a disgraceful scourge in media today. So to assuage any possible errant incorrect information posted herein, we strongly encourage you to seek corroboration from other non-VT sources before forming an educated opinion.
About VT
-
Policies & Disclosures
-
Comment Policy
Due to the nature of uncensored content posted by VT's fully independent international writers, VT cannot guarantee absolute validity. All content is owned by the author exclusively. Expressed opinions are NOT necessarily the views of VT, other authors, affiliates, advertisers, sponsors, partners, or technicians. Some content may be satirical in nature. All images are the full responsibility of the article author and NOT VT.