Woody Allen is known for saying that "almost all my work is autobiographical."[1] Having devoted his entire life to the doctrines of Freudian psychoanalysis, Allen's life, by definition, has been molded to fit the philosophy.
After ending a fourteen-year relationship with Mia Farrow, Allen married Soon-Yi, his adopted daughter, in 1997 and has since adopted two children with her. But there is something else about Allen. It was reported that he sexually abused another adopted daughter of Farrow, Dylan Farrow. Dylan lamented:
"When I was seven years old, Woody Allen took me by the hand and led me into a dim, closet-like attic on the second floor of our house. He told me to lay on my stomach and play with my brother's electric train set. Then he sexually assaulted me.
"He talked to me while he did it, whispering that I was a good girl, that this was our secret, promising that we'd go to Paris and I'd be a star in his movies. I remember staring at that toy train, focusing on it as it traveled in its circle around the attic. To this day, I find it difficult to look at toy trains.
"For as long as I could remember, my father had been doing things to me that I didn't like. I didn't like how often he would take me away from my mom, siblings and friends to be alone with him. I didn't like it when he would stick his thumb in my mouth. I didn't like it when I had to get in bed with him under the sheets when he was in his underwear. I didn't like it when he would place his head in my naked lap and breathe in and breathe out.
"These things happened so often, so routinely, so skillfully hidden from a mother that would have protected me had she known, that I thought it was normal. I thought this was how fathers doted on their daughters. But what he did to me in the attic felt different.
"I couldn't keep the secret anymore. That he got away with what he did to me haunted me as I grew up. I was stricken with guilt that I had allowed him to be near other little girls. I was terrified of being touched by men. I developed an eating disorder. I began cutting myself. That torment was made worse by Hollywood. All but a precious few (my heroes) turned a blind eye."[2]
Soon-Yi has been defending Allen.[3] Hollywood actors and actresses also protected their director from any criticism and accusation. Scarlett Johansson was more than happy to stand by her director and friend. "I believe him," she said. "And I would work with him anytime. I see Woody whenever I can, and I have had a lot of conversations with him about it. I have been very direct with him, and he's very direct with me. He maintains his innocence, and I believe him."[4]
So, as long as you maintain your innocence, then no deep investigation is necessary because maintaining one's innocence is more important than anything else. Johansson, mind you, is a staunch advocate of the MeToo movement! You see, there is more to the MeToo movement than meets the eye and ear.
Other actors such as Anjelica Huston Greta Gerwig, Timothée Chalamet, Colin Firth, and Rebecca Hall have all come forward defending both Woody Allen and his Jewish brother from another mother Roman Polanski.[5] In the very next breath, Huston began to talk about objectification in movies. "That's how often it happens, that you're objectified, or misread, or put down. I think men do it a lot, and I don't really think half the time they know what they're doing. That's how inured they are."[6]
Well, what about Woody Allen? Is he exempt? Or is Huston is justifying his financial existence in the movie industry? Huston is trying to have her cake and eat it too. It just doesn't work that way. Dylan, then, called people like Huston out:
"What if it had been your child, Cate Blanchett? Louis CK? Alec Baldwin? What if it had been you, Emma Stone? Or you, Scarlett Johansson? You knew me when I was a little girl, Diane Keaton. Have you forgotten me? Woody Allen is a living testament to the way our society fails the survivors of sexual assault and abuse.
"So imagine your seven-year-old daughter being led into an attic by Woody Allen. Imagine she spends a lifetime stricken with nausea at the mention of his name. Imagine a world that celebrates her tormenter. Are you imagining that? Now, what's your favorite Woody Allen movie?"[7]
Obviously, Allen would be behind bars for the rest of his natural life. But since we do have something called "Jewish privilege," no one wants to touch.
---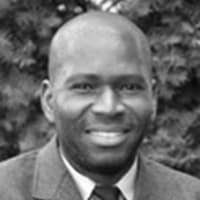 ATTENTION READERS
We See The World From All Sides and Want YOU To Be Fully Informed
In fact, intentional disinformation is a disgraceful scourge in media today. So to assuage any possible errant incorrect information posted herein, we strongly encourage you to seek corroboration from other non-VT sources before forming an educated opinion.
About VT
-
Policies & Disclosures
-
Comment Policy
Due to the nature of uncensored content posted by VT's fully independent international writers, VT cannot guarantee absolute validity. All content is owned by the author exclusively. Expressed opinions are NOT necessarily the views of VT, other authors, affiliates, advertisers, sponsors, partners, or technicians. Some content may be satirical in nature. All images are the full responsibility of the article author and NOT VT.