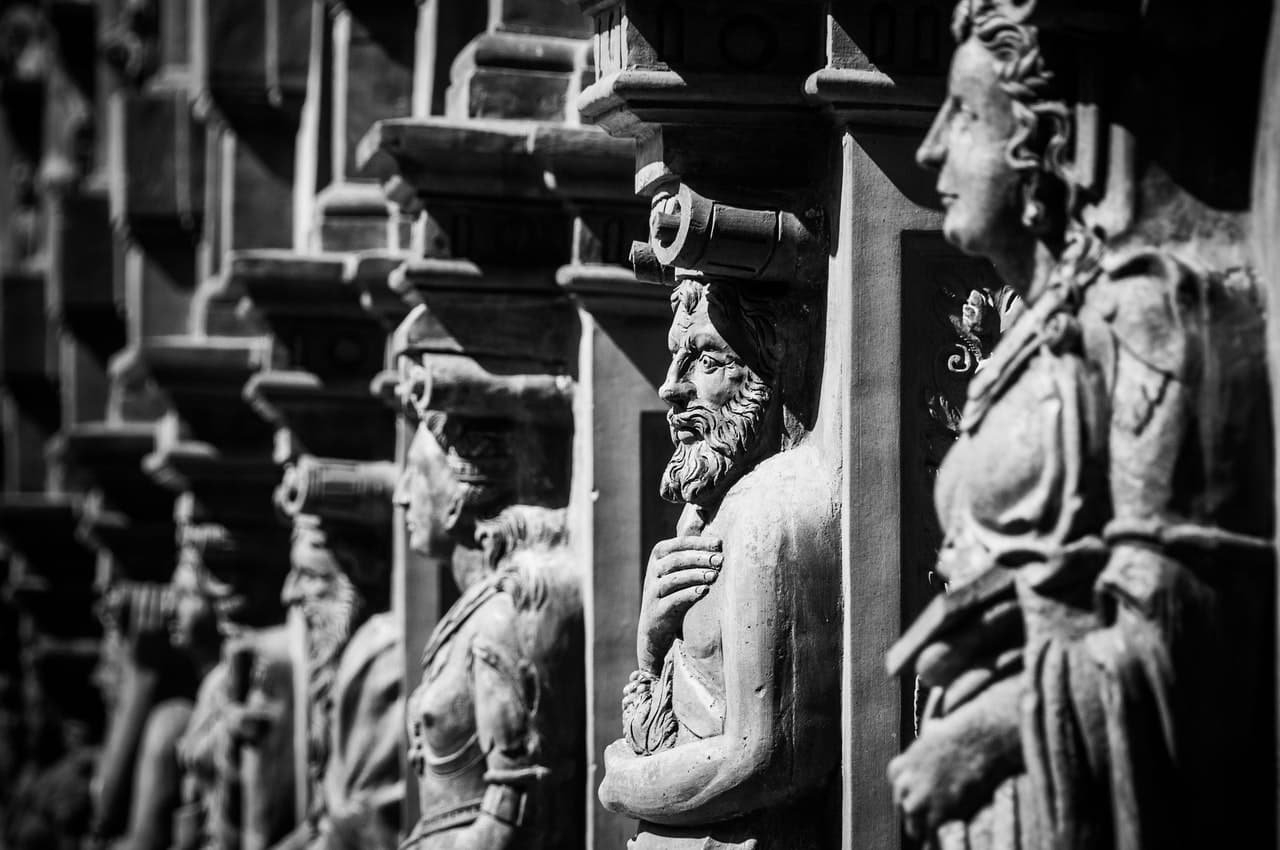 Many may shun the past as an ancient, forgotten relic that holds no significance in today's modern world. However, this statement couldn't be further from the truth.
Understanding the past and learning from it allows us to better appreciate and prepare for the future. It teaches us who we are, the struggles that led up to this date, and the best course of going forward. Learning from the past allows us to avoid mistakes that may otherwise cripple us in our quest for a better future.
History is a subject trapped in a rich realm, and you can find all sorts of stories and facts to learn from. There are tales of courage, strength, and inspiration. Some are dark, chaotic, and distressing, but each account has a message to send. Not only does each account help us understand the present and prepare for the future, but it allows us to understand human nature better. If you're interested in learning more about history, and all it has to offer, keep reading below. We've listed some fascinating historical facts from around the world.
There were more than 600 plots to kill Fidel Castro
After WWII, the United States undertook a series of assassination plots on international leaders and figures they believed to be threats. Fidel Castro was on top of the hit-list, with over 600 attempts on his life, ranging from the dangerous to ludicrous. These include poisoning his food, cigars, and hiring assassins.
The assassination attempts on Castro and other international political rivals held substantial repercussions for an international order. These attempts highlighted the United States' involvement overseas and the drawbacks it had for dissenting nations.
History majors study such events that helped shape our world today. But often, many details are left out for various reasons. In particular, political events hold immense importance. They allow us to understand how different political systems function and how international relations unfold. With a bachelor of arts in history online, you can learn to analyze and research multiple historical events and understand their impact on how international relations work today.
The world's most successful pirate was a woman
When we think of pirates, the name Blackbeard comes to mind – and Johnny Depp too!
A pirate's world is dark, ruthless, and ferocious. Because of this, most pirate ships had strict rules against women being on deck. However, rarely do they tell you in history class that the world's most successful pirate may have been a woman. Named Ching Shih, this pirate queen was the wife of the Red Fleet commander. However, that's not all he saw her as. He treated her as his equal, and she shared command of the fleet alongside her husband. The crew soon came to respect her immensely, and after the commander's death, she assumed captainship. Under Shih, the Red Fleet had over 1500 ships, and she commanded around 40,000-80,000 men, women, and children.
The Red Fleet was so fearsome that the Chinese government eventually pardoned Shih and her entire fleet so that they would stop their reign of terror. Shih's story is important because we hear of women being relegated to the backwaters of history. While that was certainly true, many women did make a place for themselves and often outperformed men in their field – in their unique ways, of course.
Rasputin survived being shot and poisoned
Rasputin is easily one of the most sinister and controversial figures in history. He was seen by many in the Russian court as a visionary, mystic, advisor, and even a prophet. He was famed for being incredibly close to the family of the last Tsar, Nicholas II.
Rasputin's influence was so strong that the royal family assigned him to supervise the troops during World War One. However, as Russian defeats continued to mount, Rasputin's popularity dropped. His lechery and drunkenness won him no allies either.
Soon, there were numerous plots to assassinate the self-proclaimed holy man. One of these plots led to several nobles inviting him over to their house and treating him with wine and cakes poisoned with cyanide, all with no effect. Rumor has it that the main conspirator, Felix Yusupov, shot Rasputin in the chest, put his clothes on, and headed to Rasputin's home to make it look like he returned home that night.
When they got back, they headed to the basement, only to find that Rasputin had somehow survived. He attacked them and escaped. He didn't get far, though, and was shot by another conspirator before he fled the palace.
Edison didn't invent the lightbulb
Thomas Edison is widely credited by many as having the most astonishing number of patents to his name, a total of 1093. One of these patents included the humble yet ever-useful lightbulb. While people still believe that Edison invented the lightbulb, it was a British chemist and astronomer, Warren de la Rue, who created the bulb 40 years before Edison.
In fact, many of Thomas Edison's patents weren't his own. The fluoroscope is one of these patents which Edison reportedly stole. Wilhelm Roentgen, a German physicist, was already working on taking x-rays many years before Edison's patent.
Similarly, people even accredit Edison with the invention of the phonograph. However, the real man may have been Edouard-Leon Scott de Martinville's who called it a 'phonautograph' in the 1850s. In 1877, Edison recorded for the first time on the phonograph, but there was no mention of Scott's contributions. Therefore, while Edison had his share of patents, he isn't so much the ingenious inventor that we see him as- or the one he is often portrayed as in history.
Studying history in detail actually allows us to uncover hidden facts and give credit where it is due.
Conclusion
History is fascinating in many ways, and it has so much hidden that is lost over time. But that is what makes it even more enjoyable. Events from the past are what shape our lives today. They inherently determine how we step into the future. As deep as the subject matter is, studying history also broadens an individual's career options. Education, law, politics; there's a handful to choose from. If you love relishing the past, are enthralled by tales of love and war, and fancy engaging in intellectual debates, history is for you!
ATTENTION READERS
We See The World From All Sides and Want YOU To Be Fully Informed
In fact, intentional disinformation is a disgraceful scourge in media today. So to assuage any possible errant incorrect information posted herein, we strongly encourage you to seek corroboration from other non-VT sources before forming an educated opinion.
About VT
-
Policies & Disclosures
-
Comment Policy
Due to the nature of uncensored content posted by VT's fully independent international writers, VT cannot guarantee absolute validity. All content is owned by the author exclusively. Expressed opinions are NOT necessarily the views of VT, other authors, affiliates, advertisers, sponsors, partners, or technicians. Some content may be satirical in nature. All images are the full responsibility of the article author and NOT VT.