An extraordinary thing happened in this country on February 26th, so extraordinary that it was almost without precedent. The Supreme Court came to a sensible decision! Not only was it sensible, with respect, it was even correct in law. The UK legal community is still in shock, no offense to the Supreme Court intended.
The case concerned the Bangladeshi terrorist, Shamima Begum. Regular readers will recall that I have commented on her case before. Formerly a British Citizen by reason of birth in the UK to her Bangladeshi parents, she travelled to Syria, aged 15, to join the ISIL terrorist organisation. Her activities are said to have included sewing terrorists into their suicide vests.
A strong believer in capital punishment she is believed to have attended the execution of several hostages. Her fellow terrorists Kadiza Sultana and Amira Abase, seen going through security at Gatwick Airport with her in 2015, were killed in the conflict.
Whilst in Syria she married a Dutch terrorist, who was also killed. She is currently in Roj refugee camp in northern Syria, although her terrorist antics preclude her from relying on the 1951 Geneva Refugee Convention. (It is exceedingly difficult to see how any former member of ISIL could bring themselves within the Convention, having regard to Article 1F.)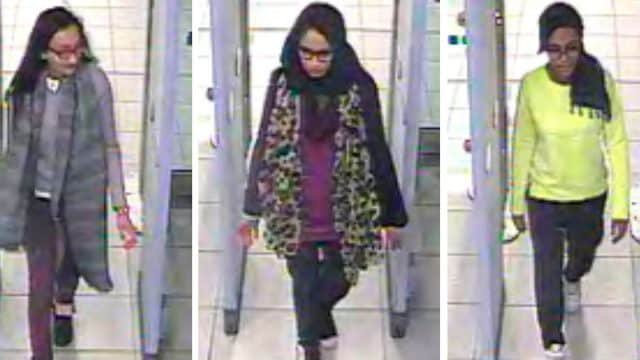 In February 2019 the then Home Secretary, Sajid Javed, very properly with respect, deprived Ms Begum of her British Citizenship on national security grounds. The decision was taken in accordance with s.40(2) of the British Nationality Act 1981, as amended. As it happens I had pointed out to a mutual friend of the Home Secretary and myself that under Bangladeshi citizenship law deprivation of her British nationality would not make her stateless.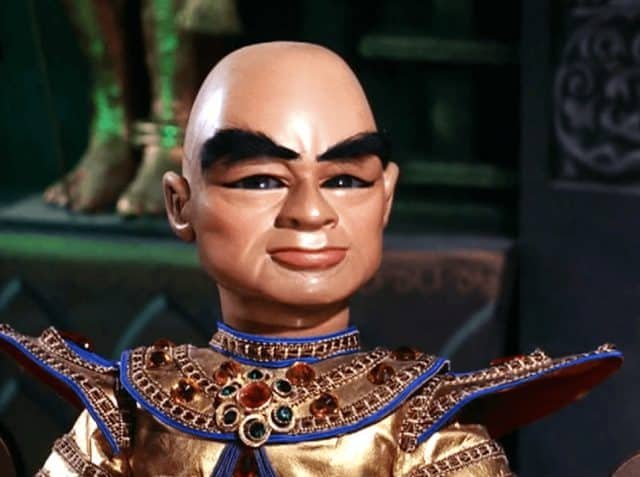 Ms Begum was not a happy bunny, with respect, and appealed to the Special Immigration Appeals Commission (SIAC). A problem then arose, however – given that the facilities at her then camp did not include free WiFi how was she going to give evidence? Her advisers, who lack nothing in the way of ingenuity, came up with the bright idea of applying for leave to enter the UK in order to give evidence. Not only that they argued that if her appeal could not be effective it would have to be allowed, regardless of the merits!
SIAC, presided over by that nice lady Mrs Justice Laing, very sensibly dismissed her appeal. There was then an appeal to the Court of Appeal, presided over by Lord Justice Flaux, who as it happens refused me permission to appeal the decision in 2019 by Mrs Justice Jefford to reject my appeal against disbarment. The flaws in Flaux LJ's reasoning, if reasoning is not too strong a word with respect, were cruelly exposed by Lord Reed, the President, who gave the unanimous judgment of the Supreme Court allowing the appeal from the Court of Appeal. Lord Reed is sensible, but Scottish.
Bangladesh Citizenship Law
Section 5 of the Citizenship Act 1951 is quite clear – a person born abroad to a Bangladeshi Citizen born in Bangladesh becomes a Bangladesh Citizen by descent. Bangladesh does not recognise dual nationality, save in relation to the UK, where an exception was made in 2008 by Statutory Regulatory Order 69. In any event by reason of s.14 of the 1951 Act the ban on dual nationality has no application to minors, defined as being under 21.
It follows that Shamima Begum is and always has been a Bangladeshi Citizen. The Bangladesh government have asserted that she isn't, apparently on the ground that she has never applied for a Bangladeshi passport, which with respect is absurd. Very frankly they need to study their own laws more closely in Dhaka!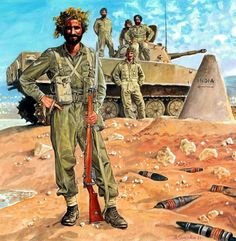 The 1951 Act was of course originally a Pakistani act, since Bangladesh was then part of Pakistan. As is well known East Pakistan broke away following the Indo-Pakistan War of 1971. Much of the existing body of laws however was taken forward, including the Citizenship Act. The Naturalization Act 1926, which was an instrument of the Raj, still applies!
This is quite normal. As a nice Israeli lawyer (is there any other sort?) once explained to me at a barbie on the shores of Lake Galilee, some of Israel's land law dates back to the Ottoman Empire.
Passports and citizenship
Non-lawyers, and bad lawyers, often conflate passports with citizenship. American babies rarely have passports but that doesn't stop them becoming US Citizens at birth. You don't have to have a passport to be a citizen, indeed the majority of American adults do not have a passport.
You don't lose your citizenship when your passport expires. You only lose it if you denounce your citizenship or you yourself expire. Stated that way few people would quarrel with the proposition, yet throughout the Begum battle half-crazed MSM journalists, if that is not a tautology with respect, have asserted that she couldn't possibly be a Bangladeshi Citizen because she's never applied for a Bangladeshi passport.
Nothing could be less relevant of course than the fact that Ms Begum has never been to Bangladesh. This is quite normal in the case of citizenship by descent, or the jus sanguinis as we lawyers say. Her citizenship is determined not just by her own place of birth but by her father's.
The Guardian's view
Speaking of half-crazed journos, no offense intended, in an article published on February 28th Kenan Malik asserted that Britain has a moral responsibility towards Ms Begum. Excuse me? She not only abandoned this country after she had reached the age of criminal responsibility (14), she rejected our values and those of Judeo-Christian civilization in a big way. She adhered to the enemy in the Global War on Terror.
You don't have to be Jewish or Christian to adhere to the values of our civilization, the greatest in human history. Nothing is more inimical to those values than the waging of war on unarmed women and children in pursuit of political aims. Terrorism is an international crime and fundamentally contrary to the Rule of Law.
Despite what the census form may say I'm not a Christian (I'm an Anglican). Nonetheless I adhere to the principles upon which Western Civilization is founded. You won't find a better set of values than those at the heart of the two great religions which gave birth to our civilization. (The Church of England is not a religion of course, although we've got some religious nutters in it, indeed there's a rumor going around the Church that even the Archbishop of Canterbury has got religion!)
Britain no more owes a moral responsibility to this Bangladeshi terrorist, or ex-terrorist if you prefer, than she does a legal one. She washed her hands of us and we have washed our hands of her.
The Pfizer vaccine
I'm pleased to say that I've still only got one head, and it's no bigger than it was. (Some would say, maybe unkindly, that it's just as well!) I haven't started believing in global warming or acting irrationally in any other way.
The vaccines may have side effects (I was a bit woozy for a day and knocked around for a couple of days after that) but they're a lot milder than the side-effects of Covid, which can include death. Everybody should have a jab. Of course some people have died after taking the vaccine, but they were first administered to the over 90s and over 80s! A small percentage, sadly, of the elderly are going to pass on in any particular month. The point is that hardly any of these deaths are vaccine-related.
It's a question of balance. A very small number of people may be affected by anti-Covid vaccines, but the vaccines have already saved a very large number of lives. Anti-vaccine prejudice goes back to the days of Nelson, who encouraged Lady Hamilton to have their child vaccinated against smallpox. Lord Nelson knew what he was talking about, and went on to thrash our community partner Napoleon's navy at Trafalgar. And no, didn't die because he'd taken a vaccine! If you get run over by a bus or shot by a French sniper after having a jab, it's not Pfizer's fault.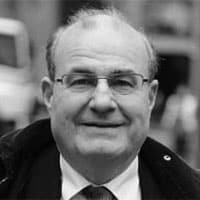 Michael Shrimpton was a barrister from his call to the Bar in London in 1983 until being disbarred in 2019 over a fraudulently obtained conviction. He is a specialist in National Security and Constitutional Law, Strategic Intelligence and Counter-terrorism. He is a former Adjunct Professor of Intelligence Studies at the American Military University.
Read Articles from Michael Shrimpton;
ATTENTION READERS
We See The World From All Sides and Want YOU To Be Fully Informed
In fact, intentional disinformation is a disgraceful scourge in media today. So to assuage any possible errant incorrect information posted herein, we strongly encourage you to seek corroboration from other non-VT sources before forming an educated opinion.
About VT
-
Policies & Disclosures
-
Comment Policy
Due to the nature of uncensored content posted by VT's fully independent international writers, VT cannot guarantee absolute validity. All content is owned by the author exclusively. Expressed opinions are NOT necessarily the views of VT, other authors, affiliates, advertisers, sponsors, partners, or technicians. Some content may be satirical in nature. All images are the full responsibility of the article author and NOT VT.