His Royal Highness The Prince Philip, Duke of Edinburgh KG KT GCVO GBE sadly passed away on Friday April 9th, uniting the British Nation in grief. Consort to Her Majesty the Queen for over 69 years he was a quite wonderful man, whom I had the privilege of meeting. He was known for his great sense of humor and sound views about the Chinese. I wrote some time ago that we would miss him when he was gone and I was right. His Royal Highness passed away peacefully at Windsor Castle only a few weeks shy of his 100th birthday. He will be buried in a quiet ceremony in St George's Chapel, Windsor. He was the last world leader to have seen combat in World War II, indeed he was present at the Japanese surrender in Tokyo Bay.  
Everyone with a good heart will be thinking of the Queen at this sad time. To lose Her husband of over 73 years will be a wrench. It doesn't matter how old a loved one is, or how ill they have been – their passing still comes as a shock. The Duke was a steadfast and loyal Consort, who first met the Queen, when she was Princess Elizabeth, before the war. There can be very few married couples anywhere who can say that they first met before the World War II!
I suspect that the extent of the outpouring of public grief at Prince Philip's passing will surprise some politicians and journalists. Andrew Marr, rather ungraciously if I may say so, has been banging on about gaffes, by which I think he meant witty observations. HRH was far more popular than he realised. He was his own man, who didn't stand for any nonsense but had a sensitive side. Time and again he would help a nervous young child present flowers to the Queen. He was also very good at putting people at ease.
People have been asked to stay away from Buckingham Palace and Windsor Castle but it's hopeless. Flowers are being laid by the dozen. There is an online Book of Condolence, which I have signed, but it's not the same as laying a floral tribute at one of the great Royal residences.  Interestingly the message asking people to stay away came out of the Cabinet Office, a hotbed of republican riff-raff, no offense intended, into which Guy Fawkes would have fitted quite well.
Whilst it was encouraging to see Prince Philip leave hospital a few weeks ago under his own steam he did look frail. Sadly he suffered from ill-health in his last years, not helped two years ago when an impertinent motorist failed to give way to him and rammed his Land Rover. He carried on with his public duties long after most people would have retired. He did indeed 'do his bit'. In fact he did a great deal more than that in a long life of public service.
Early life
Thanks to The Crown, the semi-fictional Netflix series, the Duke of Edinburgh's extraordinary early life is now more widely known, even if Netflix, as usual, got most of it wrong. Born Prince Philip of Denmark and Greece on the island of Corfu he was forced to flee Greece as a young child after Greece came second in the Greco-Turkish War (1919-1922). King George V ordered up a warship, or rather the First Sea Lord did after a quiet word of encouragement! Described by the MSM as a "destroyer" HMS Calypso was in fact a modern light cruiser.
The death of his sister Cecile, his brother-in-law and their children in the tragic plane crash at Ostend in 1937 must have come as a severe shock. There is no particular reason to suppose that it was other than an accident. Grand Duchess Cecile had just given birth and the pilot was attempting to land in poor weather, hitting a tall chimney. There were very few landing aids in those days, sadly, and the plane was a primitive Ju-52.
Much has been made of his sisters' alleged Nazi connections, which only arose by marriage. There is no reason to doubt that Prince Philip's brothers-in-law Prince Christophe of Hesse and the Margrave of Baden fought honorably for the German enemy. Neither is believed to have supported British membership of the EEC! They may have been Nazi Party members, in other words, but they weren't entirely evil.
Naval service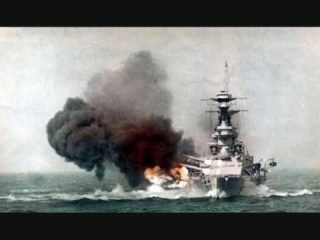 Prince Philip of course fought for us, and fought well. After service as a midshipman in the fine old battleship HMS Ramillies he joined HMS Valiant as a Sub-Lieutenant. Valiant had recently been modernised and boasted an up-to-date dual purpose 4.5" secondary armament and radar, indeed she was one of the first battleships in the world to be fitted with radar.
Valiant was part of Admiral Cunningham's line of battle at Cape Matapan, where he gave our community partners the Eyeties a good thrashing. Prince Philip served courageously and was Mentioned in Dispatches, his duty station being an exposed searchlight platform.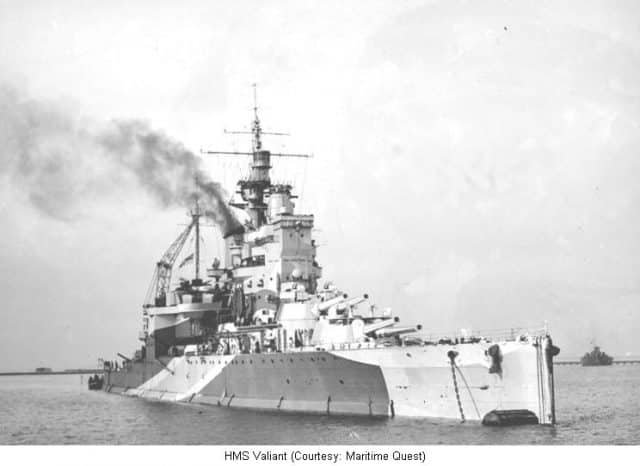 Prince Philip went on to serve in HMS Whelp, a War Emergency destroyer which served with the British Pacific Fleet. She was at the Japanese surrender in 1945. There can very few people still alive who were at Tokyo Bay 76 years ago. Prince Philip was almost certainly one of the last survivors of the Battle of Matapan.
He continued to serve in the Royal Navy after his marriage to HRH Princess Elizabeth in 1947, a match strongly endorsed by King George VI, who created him Duke of Edinburgh.
His one and only command was the frigate HMS Magpie, formerly a sloop of the improved Black Swan class. She was immortalised in film in the Yangste Incident, standing in for her eponymous sister ship.
Prince Philip was a fine naval officer, destined for great things.
Consort to HM the Queen
In 1952 Prince Philip had the sad duty of informing Princess Elizabeth that Her beloved father the King had died and that She was now Queen. Dark suspicions surround the circumstances in which the King fell victim to lung cancer, a known assassination method used by the German DVD.
If the Germans thought that our young Queen would buckle under the tremendous responsibility they thought wrong. Supported by the Duke Her Majesty rose magnificently to the occasion, overtaking Her great-great-grandmother Queen Victoria to become Britain's longest-serving Monarch.
Throughout all that time Prince Philip was beside the Queen's side. He helped modernise the Monarchy, kept the media in line, supported over 800 charities and organisations, flew over 5,000 hours in a wide variety of aircraft, helped thousands of young people through the Duke of Edinburgh Award Scheme and cheered the country with his unique brand of tact.
His gruff public image was nowhere near the real person. He was intelligent, charming, fun-loving and hugely interested in people. Technologically literate, he encouraged the modernisation of Britain. Watching the Queen's mostly inept ministers struggle with new technology must have been frustrating!
Although he had a reputation for being outspoken in fact he left a great deal unsaid. He was very mindful of the constitutional proprieties. His most important role was played behind the scenes. Many decades will pass before the country is made aware of the true debt it owes Prince Philip. Deeply compassionate, I am well aware of how distressed he was by the kidnap of poor little Madeleine McCann. I was of course in touch with his office at the time, not something I would have revealed in his lifetime. Prince Philip took a personal interest.
International response
The gracious and compassionate remarks of President Vladimir Putin of the Russian Federation and former Presidents George W. Bush and President Donald Trump have been noted and well received in Britain. The delay in Joseph Biden's message of condolence has also been noted, but in fairness he's generally pretty slow anyway!
Messages have been pouring in from Commonwealth leaders and rightly so. There have been few Commonwealth countries not to have received a visit from Prince Philip.
The funeral
The controversy over the denial of a State Funeral will rumble on for centuries.  Never mind the brave face the Palace are putting on it. Prince Philip was entitled to the full panoply of a State Funeral, Covid or no Covid.  Attendance at the Abbey might have had to have been restricted, but that's about it.
If it turns out that the decision to deny Prince Philip a State Funeral was taken in the Cabinet Office not by the Palace then the Cabinet Secretary, Simon Case, may have to be shot, I'm afraid. Decisions on State Funerals should be taken by the Sovereign, guided in the case of non-Royal deaths by the Prime Minister. Organisation of State Funerals should be the responsibility of the hereditary Earl Marshal, His Grace the Duke of Norfolk. The Cabinet Secretary's only role is to carry out the Earl Marshal's orders.
There will of course need to be a Memorial Service in due course in the Abbey, with the singing of suitable hymns, no face masks and full ceremonial. In the meantime the Nation and Commonwealth must rally around the Queen in this immensely difficult time for Her. Recommissioning HMY Britannia and ordering a new Royal Yacht would be a good start, as would transferring ownership of the Royal Palaces and full control over the Crown's income.
Ways to honor Prince Philip
Since he was a great naval man and a war hero with a distinguished combat record I am respectfully recommending to the government (they get a copy!) that a third carrier of the Queen Elizabeth class be ordered immediately, to be named HMS Duke of Edinburgh. There was in fact a plan to name one of the cancelled CVA01 carriers after the Duke, to whose views on their cancellation insufficient attention was paid.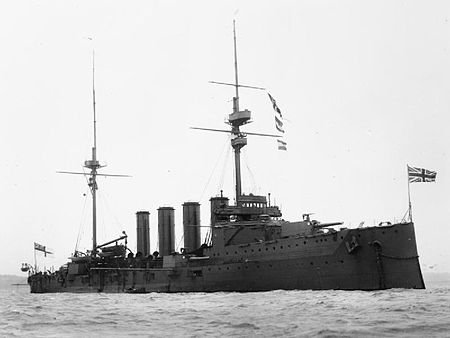 The last Duke of Edinburgh was an armored cruiser, which did good work in World War I. I am sure that, if given the choice between a statue and an aircraft carrier, Prince Philip would have gone for the latter! Indeed why not have a statue as well!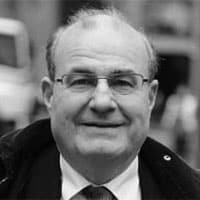 Michael Shrimpton was a barrister from his call to the Bar in London in 1983 until being disbarred in 2019 over a fraudulently obtained conviction. He is a specialist in National Security and Constitutional Law, Strategic Intelligence and Counter-terrorism. He is a former Adjunct Professor of Intelligence Studies at the American Military University.
Read Articles from Michael Shrimpton;
ATTENTION READERS
We See The World From All Sides and Want YOU To Be Fully Informed
In fact, intentional disinformation is a disgraceful scourge in media today. So to assuage any possible errant incorrect information posted herein, we strongly encourage you to seek corroboration from other non-VT sources before forming an educated opinion.
About VT
-
Policies & Disclosures
-
Comment Policy
Due to the nature of uncensored content posted by VT's fully independent international writers, VT cannot guarantee absolute validity. All content is owned by the author exclusively. Expressed opinions are NOT necessarily the views of VT, other authors, affiliates, advertisers, sponsors, partners, or technicians. Some content may be satirical in nature. All images are the full responsibility of the article author and NOT VT.