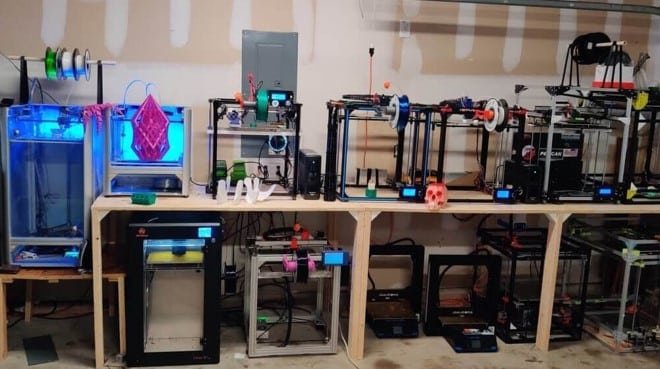 Creating unique designs has never been so easy. With additive manufacturing, aka 3D printing, creators have gained huge prospects and can now think of manufacturing parts that weren't possible before. Converting ideas into something tangible has become effortlessly easy. Professionals working as jewelers, designers, and similar fields can now take advantage of this technology to prepare for a more sustainable tomorrow.
Along with limitless possibilities, 3D printing can help turn concepts into reality. With many perks, 3D Printing can lead your creative business to new heights. So, here are a few benefits of using 3D printing technology over traditional manufacturing you should not miss. If you are a creator and believe in new concepts instead of editing the existing designs, 3D printing could turn out to be the best choice for you.
Faster Prototyping with Efficient Product Development
Source: 3dnatives
As mentioned, if your business focuses on newer and creative designs, you can be highly benefited with the use of 3D printing. With easy access to prototypes and faster production cycle, you can improve your designs in no time. Instead of depending on services that take longer for each edit, you can simply use a 3D printer. Easy to find out problems in the products and prepare for changes, if needed.
Prototyping could allow you to oversee the issues with your design before you plan for the mass production. Hence, saving you from unnecessary failures. In addition, providing you the best and improved design for your parts. Moreover, you can also test the precision of your models as many times as you like to create perfect designs. All these things are possible with 3D printing and it takes only a fraction of time compared to the traditional methods.
Promote your Business in Unique Ways
Source: zmorph3d
Being in a creative business means you need to stand out from others in terms of branding yourself. If you cannot do it for yourself, how can you do it for your clients? Using the same mantra, it becomes very crucial to find ways for promoting your business in a unique and creative way.
Well, if you do not have items to sell, you still have services to portray it to your clients. Reflecting on how original and innovative your business is, it will be easier to gain the confidence of your customers. This is possible with 3D Printing.
Think about 3D printing your business branded merchandise, signage, personalized gifts for client's onboarding, and so on.
In short, you can do a lot of things using a 3D Printer to promote your business and stand out among your competitors.
Experiment Designs with Freedom
Source: siemens
Artists are fuelled by their imagination. And, it is not always possible to put those designs in real and transform those into tangible parts. However, with 3D printing
There is no possible way to stress any more firmly. 3D printing allows you to create designs that are complex and not easily possible using conventional manufacturing techniques. For instance, geometric designs, lighter parts, smaller precisions, and more.
Not just that, the choice for materials and 3D Printing processes is gaining momentum. A few years back, there were a handful of materials available for 3D Printing, you have numerous choices today. And, the options for color, texture, finishes, etc are increasing with time. Unique products are gaining importance among customers.
Trust this, it is fun to explore so many options lying just at the tip of your finger. You can browse different looks and feel for your parts and can create wonderful art using 3D printers. It is really intriguing to find your imaginations taking shape in front of you. If you'd like to learn more about 3D designs and improve your design skills, check out Pick 3D Printer's list of the best Free 3D Modeling Software for Beginners, choose the one that would suit you best, and get going.
Saves a Lot of Time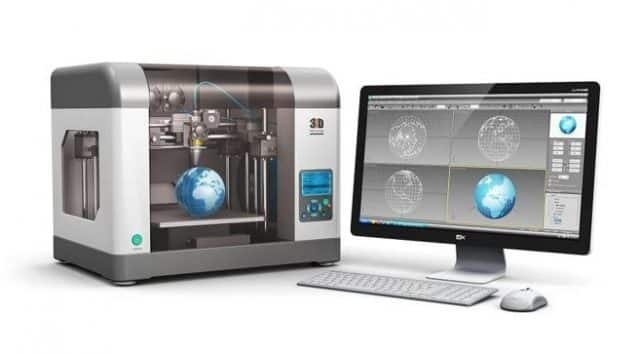 Source: cloudfront
Believe it or not, it's really faster than you think. Once you have uploaded the 3D design to the printer, most of the task is taken care of itself. All you need to do is relax and wait until the part is completely printed.
All this happens in less time than it takes with conventional methods. Alongside, you will need minimum manual intervention. Therefore, fewer people work for your design. Putting it in a different way, you won't only be saving time but cost too.
However, things may not seem pretty laid out in the first place. As with any other new technology that you take up, 3D printing also requires practice. You must hone your skills in order to operate these machines for minimizing mistakes. The good part is that once you have mastered 3D printing, there is nothing that could stop you.
The overall process is faster and speedier. With a shorter lead time, you can depend on the technology for furthering your business through prompt services and product delivery.
Even for customizations, and matching the taste of your customers, you won't have to request your customers to wait for weeks. You can actually complete most of the jobs in less than a few hours. That's the magic of this revolutionary technology. It gives you the power to create at a much faster speed than you can expect.
The Conclusion
Isn't all the information above really intriguing? If you think that too, why not try 3D printing and bring your business to the limelight. Wherever creativity goes, additive manufacturing goes hand in hand. Using the technology, myriads of possibilities come along. Either it's a complex design or need for prototypes, the technology can let you explore the best side of your creation effortlessly.
Hence, if you are taken aback wondering how difficult it would be to learn all the skills to start 3D printing, do not worry. It may be difficult at first. However, learning about 3D designing is not only beneficial but stimulating too.
So, if you really wish your creative business to improve and succeed, do not forget to bring 3D Printing into the picture. Try out designs and find solace in what you love to do, 'create'. Turn difficult designs into tangible parts and learn to go even further to what you already can imagine. Because with 3D printing, there is nothing that's stopping you.
ATTENTION READERS
We See The World From All Sides and Want YOU To Be Fully Informed
In fact, intentional disinformation is a disgraceful scourge in media today. So to assuage any possible errant incorrect information posted herein, we strongly encourage you to seek corroboration from other non-VT sources before forming an educated opinion.
About VT
-
Policies & Disclosures
-
Comment Policy
Due to the nature of uncensored content posted by VT's fully independent international writers, VT cannot guarantee absolute validity. All content is owned by the author exclusively. Expressed opinions are NOT necessarily the views of VT, other authors, affiliates, advertisers, sponsors, partners, or technicians. Some content may be satirical in nature. All images are the full responsibility of the article author and NOT VT.