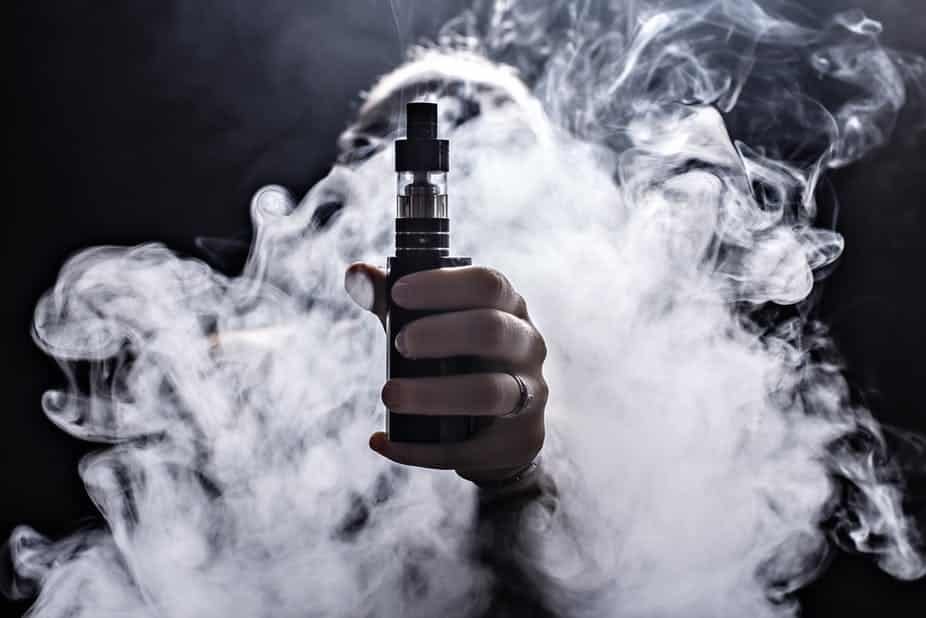 Vaping has become more common in the military than smoking regular cigarettes. Recent years have seen the rate of smoking among military service members take a big dive. According to an analysis of the most recent survey of troops about their health-related behaviors, the rate of cigarette smokers in the military is lower than the general population average at large.
In 2015, 7.4 percent of service members smoked cigarettes daily across the service branches. The general population was at 12.9 percent. The data was revealed in the most recent Defense Department Health-Related Behaviors Survey of Active-Duty Service Members. 
The number of troops who identified as occasional smokers—those who smoked within the last month of their survey taking—has dropped down to 13.9 percent from 24 percent, a reduction of nearly half since 2011. 
However, it's a different story for electronic cigarettes with 11.1 percent of service members saying they used electronic cigarettes daily, and 12.4 percent stated they had vaped within the last month.
For the junior enlisted ranks, about 20 percent are current smokers of electronic cigarettes. The highest percentage of those who vape among the service branches comes from the Marine Corps at 16.1 percent. They frequent Vape Shops that provide all the essentials for vaping.
Despite the Navy imposing far-reaching restrictions on electronic cigarettes a couple of years ago, the service branch still came in second with members who vape at 14.5 percent.
11.2 percent of Army soldiers have stated that they use electronic cigarettes regularly, 10.5 percent of Airmen have said they vape, and 9.3 percent of Coast Guardsmen have confirmed the same.
There have been drastic changes in how service members consume nicotine, according to data from the most recent Pentagon health survey—though the data is from 2015. A new version of the health-related behaviors survey is currently being implemented. The survey remained open until Feb. 28, 2020, for the active-duty members who were invited to take the survey.
Compared to 2011, the data from 2015 shows a five-fold increase in service members who have stated that they tried vaping. The resulting rise in electronic cigarette usage among troops has happened quickly.
While the research on the health effects of electronic cigarettes is still ongoing, many researchers have chosen to lean to the side of caution when it comes to whether or not vaping is safe. It's often noted that vape liquids contain chemicals that could be harmful to the user and possibly to those exposed to secondhand vapors. And based on reports that the batteries used in electronic cigarettes can explode, some military officials believe the devices could pose a safety hazard for service members.
For several years, the defense health and service officials have been distributing educational materials about the possible negative effects of electronic cigarettes—along with information concerning the dangers of tobacco use, and tips to help smokers quit.
The officials have emphasized that there isn't any substantial proof that smokers are successful in quitting tobacco use long-term via the usage of electronic cigarettes. In the May 2019 "Quit Brief" to the field, officials stated that using electronic cigarettes to quit tobacco smoking is not an approved method.
However, there have been studies that indicated that vaping can be useful when it comes to helping smokers quit the habit. Not only do they operate as a safer nicotine delivery method — despite the potential dangers of vaping, almost all health experts agree that it is safer than smoking — but vaping also simulates the sensation of smoking. Many former smokers report that while trying to quit they missed having smoke breaks nearly as much as they missed having cigarettes themselves. Switching to a vape pen or an e cigarette can help fill that void.
In a broad effort to encourage service members to quit smoking, defense officials have raised the prices of tobacco in military stores.
On military bases, traditional tobacco sales have seen a decline. Sales decreased from 2011 to 2017 by nearly half—from 68 million units to 37 million units—in Army and Air Force Exchange Service stores.
Likewise, Marine Corps exchanges have experienced a similar decline—down from 5.5 million in 2011 to 2.5 million in 2017. In Navy exchange stores, a decline of about one-third in tobacco product sales has been experienced—down from 15 million in 2011 to 10 million in 2017.
Since military exchanges started selling electronic cigarettes in 2012 or 2013, the different service exchanges have experienced varying trends. The 2015 health survey noted a vaping trend, seeing sales of electronic cigarettes in military exchanges on Army, Air Force, and Navy bases increase steadily through 2015 or 2016. However, sales have decreased since that time. 
A different trend line was observed in Marine Corps exchanges. The number of electronic cigarette units decreased through 2016 but jumped by 38 percent in 2017. The sales of electronic cigarettes at Marine exchanges nearly doubled in the first 11 months of the 2018 fiscal year. If you want to have the finest vaping experience, you must choose the cheap e-liquid taste online for your vape tank.
AAFES stores began selling electronic cigarettes in 2012—growing 272,705 units by 2016. Sales of electronic cigarettes have decreased since, dropping by 9 percent in 2017. Navy Exchanges started selling electronic cigarettes in 2013 and experienced their peak in 2015 at 45,458 units. 2017 saw sales decreased by almost half, to 24,541 units. 2018 saw the sale of electronic cigarettes trend up in Navy stores—selling 25,256 units by November.
Whether or not vaping will remain popular among service members is hard to tell. But the fact that vaping has overtaken smoking in popularity is overall a positive trend.
ATTENTION READERS
We See The World From All Sides and Want YOU To Be Fully Informed
In fact, intentional disinformation is a disgraceful scourge in media today. So to assuage any possible errant incorrect information posted herein, we strongly encourage you to seek corroboration from other non-VT sources before forming an educated opinion.
About VT
-
Policies & Disclosures
-
Comment Policy
Due to the nature of uncensored content posted by VT's fully independent international writers, VT cannot guarantee absolute validity. All content is owned by the author exclusively. Expressed opinions are NOT necessarily the views of VT, other authors, affiliates, advertisers, sponsors, partners, or technicians. Some content may be satirical in nature. All images are the full responsibility of the article author and NOT VT.