Shooting is a talent and sport, but it's also a skill — and one you can develop by following some advice on how to improve accuracy. Not everyone who wants to shoot is an expert marksman, and some people may never reach that level of mastery. Nevertheless, with practice, you can learn how to aim better. 
Here is some helpful advice on how to improve your accuracy 
Take your time
Shooting is not something you do quickly. If you want to hit the target, pretend that there's a sniper behind it who will shoot you if you miss. Slow down and take your time when lining up the gun with the target, so you increase accuracy. 
Get the quality gun gear
Quality gun gear is very important. The people at BadAssOptic believe that the best gun is nothing without accurate and functional accessories. As such, it's important to spend as much as you can on quality gear — even if your budget is limited — because otherwise, you'll never be able to hit the target.  
Shoot with people who know what they're doing
Hiring a shooting instructor to help with accuracy will go a long way toward helping you improve accuracy and shoot more accurately. It's also helpful to join an organized league or competition where you can learn how to handle different types of firearms. You should choose carefully when looking for places to practice, however, since some might not have the necessary equipment and facilities for safe shooting. 
Purchase high-quality ammo
Though the price isn't necessarily a good indicator of quality, it's important to shell out as much as you can for high-quality ammo because otherwise, you'll never be able to hit the target. According to gun enthusiasts, brands like Winchester and Remington are considered the best in terms of accuracy. What's more is that if you spend a bit more on ammo regularly, over time you will end up spending less than if you bought cheaper rounds regularly. 
Practice shooting regularly
The reason an expert shooter is more accurate than someone who only shoots occasionally is that they've spent countless hours practicing their craft. If you want to improve your aim, then practice every day or at least regularly (for example, once per week) so that your skills improve over time. 
Shoot at moving targets
To most people, shooting something that doesn't move — like a paper target — seems most natural, not least because it's easy to aim (so long as there is nothing blocking the target). However, when it comes to self-defense or hunting, hitting a moving target will increase accuracy and make it more likely that an assailant will be hit. Thus, it's important to practice shooting at moving targets, so you can improve your aim and increase the accuracy. 
Try different types of firearms
Some people might not want to take a lesson from a professional instructor because they think they'll spend too much money or feel embarrassed learning from someone who is more skilled than them. However, there are inexpensive ways to learn how to shoot precisely — for example, by borrowing guns from friends who have been trained. In this way, you can try out different makes and models until you find one that fits your body perfectly and feels comfortable in your hands. In addition, having a variety of firearms will make it easier to practice each type if you don't have much time on hand. 
Wear the right clothing
No matter how good you are, wearing the wrong clothes can negatively affect your aim. For instance, if you wear baggy or lose clothing while handling a gun — including heavy jackets and vests — it will be more difficult to take accurate shots since they might move when you fire the gun. As such, it's important to dress appropriately in order to improve accuracy and increase precision. 
Determine the best angle and distance
No matter what type of gun you're using — be it a rifle or handgun — getting the angle and distance between you and your target right will improve accuracy. For instance, if your target is at an acute angle, try to shoot parallel to it (rather than head-on) to decrease the risk of missing high or low. As such, it's important to experiment with different angles and distances in order to determine what works best for you.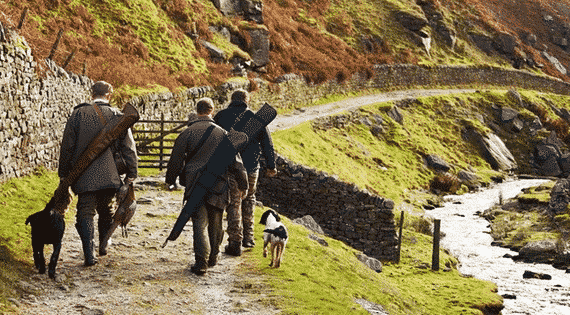 If you want to improve your aim and increase accuracy, make sure to take professional lessons from a trained instructor. In addition, practice shooting regularly (for example, every day or once per week) in order to become better at handling different types of firearms and hitting moving targets. Stay safe and happy practicing! 
ATTENTION READERS
We See The World From All Sides and Want YOU To Be Fully Informed
In fact, intentional disinformation is a disgraceful scourge in media today. So to assuage any possible errant incorrect information posted herein, we strongly encourage you to seek corroboration from other non-VT sources before forming an educated opinion.
About VT
-
Policies & Disclosures
-
Comment Policy
Due to the nature of uncensored content posted by VT's fully independent international writers, VT cannot guarantee absolute validity. All content is owned by the author exclusively. Expressed opinions are NOT necessarily the views of VT, other authors, affiliates, advertisers, sponsors, partners, or technicians. Some content may be satirical in nature. All images are the full responsibility of the article author and NOT VT.