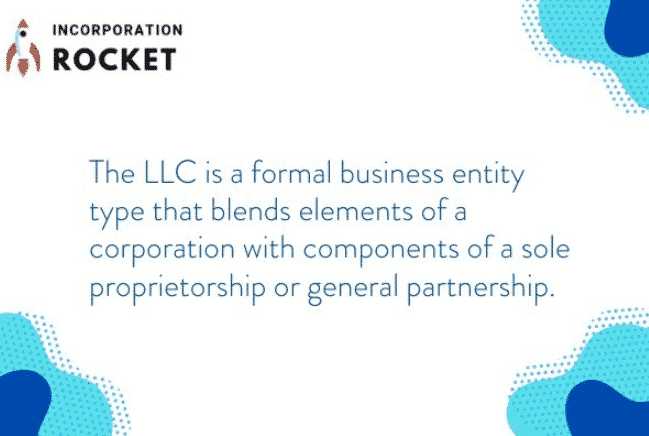 Statista reveals that according to the 12-month percentage change in the consumer price index, or the monthly inflation rate for goods and services in the United States, prices climbed by 5.3% in August 2021 compared to August 2020.
Inflation can harm many people and businesses, including startups. Inflation can make things more difficult for businesses that are just getting started. To put it another way, inflation occurs when the cost of goods and services rises. As a result, inflation has a significant impact on the value of money. Due to inflation, the current worth of a dollar will not be the same in the future. Consumers will perceive a decrease in the purchasing power of their money as prices rise and the value of money falls. One should do research on inflation before you start a new LLC, or other business entity. 
Inflation can be caused by a number of variables, including market power, demand pull, supply shock, and asset market bubble. As an entrepreneur, you must consider inflation as one of your business's risks. Inflation might cause your current and future business strategies to be hampered or delayed. You must be aware of this so that you will know what to do if it occurs, which it will. A new entrepreneur's attitude is naturally focused on all of the great aspects of the business, but entrepreneurs must also anticipate difficult situations in the business environment. 
Below we will discuss some of the issues that inflation can cause for your business:
1. Consumer Purchasing Declines
. Consumers will flee in droves due to rapidly escalating prices. Businesses can plan for inflation in order to limit the risk of income loss. Gradually raising prices will prevent a sudden price increase, and if your competitors don't follow suit, they'll be forced to raise their own prices abruptly, generating "sticker shock" among their customers, prompting them to seek for more cheap options. Another deceptive strategy used by businesses is to reduce the package size while maintaining the same pricing. Because most consumers are more concerned with price than with quantity, this is referred to as "stealth inflation."
2. The Cost Of Inventory
Rapidly growing prices affect not only the cost of goods for consumers, but also the cost of materials and inventories for businesses. Goods shortages can occur when replacement inventory costs more than the inventory you just sold. To avoid having to keep as much inventory during the high-inflation 1970s, many U.S. corporations adopted the Japanese concept of Just in Time inventory management (JIT), rather than "Just in Case" inventory management.
Even the most cautious corporate management may not be able to offset the effects of rising inflation. JIT allows organizations to hold less inventory, therefore saving on carrying costs. JIT is also advantageous during deflationary periods, when prices fall, as they do frequently in the electronics industry. In such a situation, you don't want to keep inventory on hand that you'll have to sell at or below cost if you keep it too long.
3. Price Change
Businesses need to spend money printing new menus or altering price tags to show the right prices when service and product prices shift. These expenses are known as 'menu costs,' and they have the biggest effect on brick-and-mortar businesses. Consider the time and effort required to travel through Walmart and change all of the price tags. Imagine having to do that on a daily basis. In the 1970s, many department stores ceased putting tags on individual items and instead placed them on shelves to decrease the labor involved in adjusting pricing.
Businesses spend more and more printing and reprinting products if they can't forecast their costs ahead of time and hence don't know how much they'll have to charge. The menu costs build up over time. To prevent this problem, highly changeable items will simply be labeled "Market Price," and you will have to inquire about the current price with the server. In addition to the cost of changing price tags, if the rate of inflation is widely variable (as opposed to steadily increasing), it is even more difficult to project costs and profit margins, and thus larger expansion projects are put on hold simply due to uncertainty, which slows the economy and eventually suffocates it.
Final Thought
Nobody knows what the future holds, and we all hope that the economic conditions that made this golden era of startups possible will continue when the pandemic is over. High inflation, on the other hand, is a genuine risk, and given its negative consequences on businesses, it's worth considering the impact of inflation on startups.
ATTENTION READERS
We See The World From All Sides and Want YOU To Be Fully Informed
In fact, intentional disinformation is a disgraceful scourge in media today. So to assuage any possible errant incorrect information posted herein, we strongly encourage you to seek corroboration from other non-VT sources before forming an educated opinion.
About VT
-
Policies & Disclosures
-
Comment Policy
Due to the nature of uncensored content posted by VT's fully independent international writers, VT cannot guarantee absolute validity. All content is owned by the author exclusively. Expressed opinions are NOT necessarily the views of VT, other authors, affiliates, advertisers, sponsors, partners, or technicians. Some content may be satirical in nature. All images are the full responsibility of the article author and NOT VT.