I was recently in casual conversation with an uninformed critic of Bitcoin and Crypto.  This person proceeded to tell me that Bitcoin was a Ponzi scheme and that it was NOT digital gold or a real asset property.   He said it would go to zero by the end of the year.  Of course, this person has a zero track record of investing and has no position in the financial industry.  In short, he's an average working-wage slave Joe who gets his news from the water cooler.  Yes, the real water cooler. He does NOT even use the internet.
So why does he even have an opinion on Bitcoin?
Well, like most things today, everyone is an expert without any bona fides so there is a lot of bullshit out there that is posing as educated informed opinion. It's not. It's non-cents.  It clouds and mucks up the serious discourse and analysis.
But when we take a serious look at Bitcoin and its global investors, we realize this market is now about $ 1 Trillion Dollars or about 1/10th the market cap of the global gold market.   Tim Cook, CEO of Apple, the 2nd largest company in the world just revealed he owns BitCoin.  US Senators own Bitcoin.  So many in-the-know own Bitcoin.  But my casual friend?  Nope, he does NOT own Bitcoin.  He says the digital world is fraud.  Yet, he's broke and others like Tim Cook are in the uber wealth stratospheres.  So whose right here?
Well, consider this…
A growing number of fund managers and institutional investors now prefer bitcoin over gold. They see the cryptocurrency as a better store of value and a better inflation hedge. "I think it's probably going to be ten times better than gold over a long period of time," said the founder of one asset management firm.
Bitcoin started off as new disruptive technology. But now, it's graduated to getting full attention from mainstream investors.  Companies are beginning to hold it on their balance sheets.
Bitcoin vs Gold: Bitcoin Is a Better Store of Value
Fund managers and institutional investors are increasingly opting to invest in bitcoin rather than gold, seeing the cryptocurrency as a better store of value and a preferred hedge against inflation.
During his company's Q3 earnings call last week, Galaxy Digital Holdings (GLXYN) CEO Mike Novogratz talked about bitcoin being a better store of value than gold. While stating, "I still think gold was probably an okay asset to own in this environment," he emphasized that "It's just gotten crushed by bitcoin." Novogratz added:
Bitcoin is just a better version of a store value and it's being accepted at an accelerating pace … There are now over two hundred million people around the world that participate in the bitcoin ecosystem, and it continues to grow.
Skybridge Capital founder Anthony Scaramucci also expects bitcoin to outperform gold. He said last week that bitcoin "will eventually eclipse gold." He has been saying that it is still very, very early for bitcoin, predicting that the price of the cryptocurrency will easily reach $500K. He urges investors to own some BTC now.
In a discussion about market capitalization, Scaramucci opined:
I think it's probably going to be ten times better than gold over a long period of time … I'm not going to be surprised if bitcoin goes up at an exponential rate and gold goes up at a linear one.
Another famed fund manager who recently admitted that he prefers bitcoin over gold is Paul Tudor Jones. He said last month that he prefers bitcoin as a hedge against inflation in the current economic environment, stating:
Clearly, there's a place for crypto. Clearly, it's winning the race against gold at the moment … It would be my preferred one over gold at the moment.
Global investment bank JPMorgan said in October that institutional investors have been dumping gold for bitcoin. "Institutional investors appear to be returning to bitcoin perhaps seeing it as a better inflation hedge than gold," the firm's analysts described.
In September, the pro-bitcoin Nasdaq-listed company Microstrategy said it avoided "a multi-billion dollar mistake" by choosing bitcoin over gold last year. The company now hodls about 114,042 BTC. CEO Michael Saylor said last week that he expects bitcoin to become a $100 trillion asset class.
"It's pretty clear that bitcoin is winning, gold is losing … and it's going to continue … It's pretty clear digital gold is going to replace gold this decade," Saylor opined.
Goldman Sachs' head of energy research said recently that he has seen funds moving out of gold into bitcoin. "Just like we argue that silver is the poor man's gold, gold is maybe becoming the poor man's crypto," the executive noted.
So what do you think?  Is Bitcoin the new Gold?  A digital Gold?  Or do you think it's a Ponzi scheme?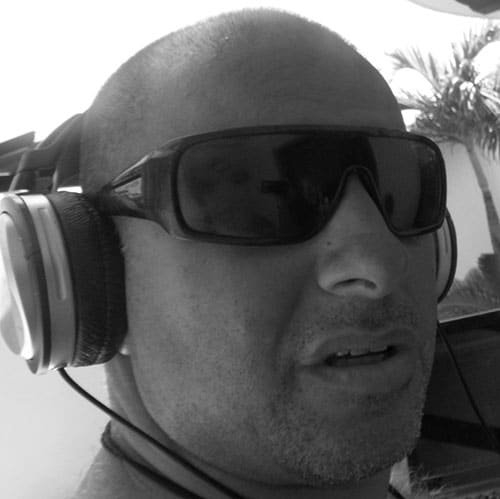 Johnny Punish founded VT in 2004.  After 20 years at the helm, he "retired" from the daily operations in late 2023 passing the ball over to the new owner of VT, Chief Justin Time.   He now writes for VT as "Writer Emeritus".  He is also a global citizen eco-activist, visionary, musician, artist, entertainer, businessman, investor, life coach, podcast host, and syndicated columnist.  
Punish is an ethnically cleansed Palestinian-American whose maternal family was evicted from their home in Haifa, Palestine in 1948 by Irgun; a Euro-Zionist Settler Terrorist Group.  The family became part of the over 1,000,000 Palestinians who are Al-Nakba refugees (The Catastrophe).  The family fled to Beirut Lebanon for 13 years eventually emigrating to the USA in 1961 via a Brasilian passport obtained by his Palestinian Brasilian-born grandmother (In the early 1900s, the family was sent to Sao Paolo Brasil as guest workers in the mining industry.  Punish's father is Italian-American from New York City.  Punish's paternal great-grandparents emigrated to the USA from Naples Italy and Marineo in Sicily in the 1890s.  Punish was born in the Bronx, New York in 1963.
Punish was educated at the University of Nevada Las Vegas (1980-81) and California State University Fullerton (1981-1984) with studies in accounting and business. Before the "internets" had been invented, he owned and ran (5) national newspapers in the United States of America from 1987-1998.  From 2004 to 2023, he owned and managed VT Foreign Policy retiring at the end of 2023.
Punish is also a recording artist.  He has over 100 original songs written. He records and produces music. A member of ASCAP, Punish has several songs placed in feature films. His music is promoted worldwide and played on all digital networks and net radio.
He is also the founder and owner of  Global Thinkers, a freedom media that helps free thinkers create real wealth.
Resources: Facebook –  YouTube – Apple Music – SoundCloud – Spotify –  X (Twitter)
Read Johnny's Full Bio at JohnnyPunish.com >>>
ATTENTION READERS
We See The World From All Sides and Want YOU To Be Fully Informed
In fact, intentional disinformation is a disgraceful scourge in media today. So to assuage any possible errant incorrect information posted herein, we strongly encourage you to seek corroboration from other non-VT sources before forming an educated opinion.
About VT
-
Policies & Disclosures
-
Comment Policy
Due to the nature of uncensored content posted by VT's fully independent international writers, VT cannot guarantee absolute validity. All content is owned by the author exclusively. Expressed opinions are NOT necessarily the views of VT, other authors, affiliates, advertisers, sponsors, partners, or technicians. Some content may be satirical in nature. All images are the full responsibility of the article author and NOT VT.