Meta: With the metaverse still a relatively new concept to the public, it is still a grey area in terms of law and ethics. Will governments attempt to regulate the virtual world? Click here to find out.
Often described as "a hypothesized iteration of the future of the internet", the metaverse is a relatively new concept in the public consciousness. This simulated online world uses virtual reality (VR), augmented reality (AR), blockchain technology, and aspects of social media to create a 3D digital space, where users can interact with others, usually as avatars.
More and more online platforms, particularly over the last year, have been exploring the concept of the metaverse and creating their own simulated realities. Meta, the corporation was formerly known as Facebook, is one such platform that is setting its sights on expanding into the metaverse and bringing it to our living rooms.
The company's latest app, Horizon Worlds, uses an immersive digital matrix that allows users to interact with others on a virtual plane, as well as create their own 3D spaces. With the app recently made available to the public, and enjoying positive responses and critical acclaim, it certainly looks as though the metaverse is on course to change the face of social networking.
Undoubtedly, the metaverse is here to stay and looks like it'll play a big part in the future. But with new concepts come new grey areas in terms of laws and ethics. With that in mind, will governments try to regulate the metaverse?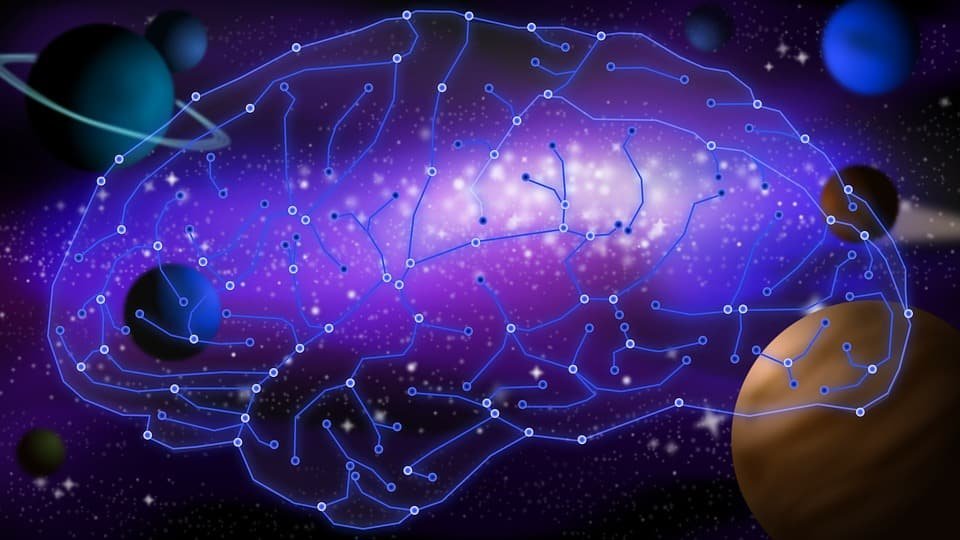 Cryptocurrency in the metaverse
One of cryptocurrency's fundamental principles is that it is unregulated and not centralized. Unlike stocks, which are predominantly regulated by the Securities and Exchange Commission, cryptocurrency does not have any regulatory framework to monitor it. Therefore, it stands to reason that a big attraction for people considering investing in metaverse crypto is that there are no restrictions on it.
However, lawmakers and government officials in the USA have shown an increasing interest in potentially regulating the cryptocurrency market. The Biden administration has already outlined a legislative proposal to regulate stablecoins, a type of cryptocurrency. If the proposed legislation goes through, then it could be seen as a step towards potential government intervention within the metaverse.
If governments start regulating currencies within the metaverse, it's reasonable to assume that they might start to look to police other areas within the virtual world. But is this necessarily a negative? Surely the reason for having laws and ethical guidelines in the first place is to ensure physical, mental, and financial safety?
Safety in the virtual world
There is a concern that through the metaverse, tech organizations could collect even more personal data on users, thereby giving advertising partners and algorithms access to sensitive information. With no current solid legislation to police the metaverse, this is a valid concern and one that governments and lawmakers might look to address in time.
But what about the potential for real-world issues spilling over into the metaverse? Could disputes between avatars on a digital platform be deemed as relevant as they are within the physical plane?
In most countries in the real world, there are regulations in place to maintain law and order, protect civil liberties and rights, resolve disputes, protect property, and to ensure the safety of citizens. Naturally, during times of crisis where law and order break down in a society – such as at times of war – chaos usually ensues, resulting in injury, death, and property destruction. In places that are not under any particular country or state jurisdiction, such as international waters or Antarctica, there are worldwide regulations – for example, the Antarctic Treaty – in place to resolve any conflicts and maintain conservation. But what about the virtual world? Do avatars have the same rights to protection from harm?
Despite still being in its relative infancy, the metaverse has already posed questions of law and boundaries. Mere months into the app being trialed, a female tester claimed that she was 'groped' by a stranger while in the realm of Horizon Worlds. Certainly, this alleged incident throws up questions about exactly how the metaverse should be defined. Can an assault take place within a virtual simulation? Is the metaverse realm so real that avatars should be given the same rights and civil liberties as their human users have in the physical world? If so, does that make it an extension of the real world?
While still a relatively new phenomenon, recent alleged events in the metaverse will no doubt encourage governments to look into the virtual world more closely and determine how – or if – it should be regulated.
Conclusion
By enabling users to interact and explore within a digital simulation, the metaverse mirrors the real world. However, its closeness to the physical realm has inevitably caused real-world problems to spill over. It should be expected that an allegation of an alleged crime within the metaverse may well lead to further reports from users down the line. Lawmakers everywhere will take note of this and determine whether or not regulations within the physical world should apply to the digital virtual reality world.
Furthermore, the proposed legislation from the Biden administration to regulate the currencies on the crypto market might also be the start of a worldwide drive to police how digital currency is used in the 3D plane.
With these points in mind, it is, therefore, reasonable to assume that governments will certainly attempt to regulate the metaverse in the future.
ATTENTION READERS
We See The World From All Sides and Want YOU To Be Fully Informed
In fact, intentional disinformation is a disgraceful scourge in media today. So to assuage any possible errant incorrect information posted herein, we strongly encourage you to seek corroboration from other non-VT sources before forming an educated opinion.
About VT
-
Policies & Disclosures
-
Comment Policy
Due to the nature of uncensored content posted by VT's fully independent international writers, VT cannot guarantee absolute validity. All content is owned by the author exclusively. Expressed opinions are NOT necessarily the views of VT, other authors, affiliates, advertisers, sponsors, partners, or technicians. Some content may be satirical in nature. All images are the full responsibility of the article author and NOT VT.