Health insurance is important for everyone, but it is especially important for older people. There are many reasons why having health insurance will help you as an elderly person.
If you have a pre-existing condition or if you sustain an injury, your healthcare costs could go up dramatically without the protection of health insurance. This blog post outlines some ways that health insurance can be beneficial to seniors.
Maintain regular healthcare
One of the primary reasons why older people need to have health insurance is to ensure that they maintain regular healthcare. Without health insurance, some seniors might try to avoid doctor visits because they are worried about the high costs associated with seeing a doctor or getting treated for an illness. Healthy habits like going to the doctor regularly can help you stay healthy and lower your risk of needing medical attention in the future.
Rest assured that various insurance policies already provide coverage for the elderly. In Canada, there is OHIP cover after age 65. This means that seniors can visit a doctor or hospital for free. In the United States, there is Medicare after age 65 which covers certain treatments and procedures that are medically necessary including medications, medical supplies, and equipment.
If you're an older person who is struggling to pay your healthcare costs in full each month, then it might be beneficial to apply for a disability insurance policy. It's fairly easy to learn how to apply for long term disability, so you don't need to worry about this being a long and arduous process. Disability insurance will provide you with a monthly payment if you have to stop working because of an illness or injury. Seniors must know how much it costs to pay for medical treatments in their area, which can help them make the right decision about whether they should invest in health insurance coverage when they are younger and healthier.
Health insurance will reduce financial stress
Having a good health insurance policy is an important way to prevent the occurrence of medical debt and other potential issues with money. If you are an older person who has health insurance, then you shouldn't have to worry about paying high medical bills. You can rest assured that your healthcare will be covered by a good policy, and you won't need to take out loans or credit cards to pay for hospital stays, procedures, or prescription medications.
There is a significant segment of the population that does not have health insurance, and this can be extremely dangerous if they end up getting injured or sick. Without having any type of coverage, some seniors might go without treatment because it's too costly. If you get ill and don't seek medical attention, then your illness will probably get worse over time, and you might even die from the condition. Older people need to have health insurance to protect themselves from high medical costs.
Greater peace of mind
Healthcare can be expensive, but coverage through your employer or another group will provide you with greater peace of mind. If you end up having to pay out of pocket for medical expenses, then the costs can add up quickly, and it might take a long time before you have enough savings stored away to cover your healthcare expenses.
Some older people who don't have health insurance will try to plan their emergency savings around covering potential hospital visits or other large healthcare costs. This isn't a very effective strategy because you might not be able to predict when you will need to use your emergency savings. It's better to have health insurance and know that your medical expenses are taken care of, rather than worrying about how you will pay for an unexpected trip to the hospital.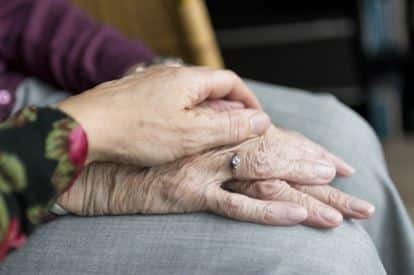 Alleviate your family from worries
Finally, it's important to consider the impact that not having health insurance might have on your family. If you are an older person who has children, then it can be very stressful for them if they think about the possibility of losing their parents because he or they couldn't afford medical treatments. For this reason alone, it's a good idea for seniors to have some type of coverage.
There are many reasons why older people need to have health insurance. One of the most important reasons is that having health insurance can prevent you from going into debt because of high medical costs. It's also a good way to reduce stress and have peace of mind knowing that you're covered if something happens. Health insurance will also allow you to visit the doctor regularly without having to worry about paying for medical treatment, which is important for maintaining good health. All these are geared toward helping you live a healthier and happier life.
ATTENTION READERS
We See The World From All Sides and Want YOU To Be Fully Informed
In fact, intentional disinformation is a disgraceful scourge in media today. So to assuage any possible errant incorrect information posted herein, we strongly encourage you to seek corroboration from other non-VT sources before forming an educated opinion.
About VT
-
Policies & Disclosures
-
Comment Policy
Due to the nature of uncensored content posted by VT's fully independent international writers, VT cannot guarantee absolute validity. All content is owned by the author exclusively. Expressed opinions are NOT necessarily the views of VT, other authors, affiliates, advertisers, sponsors, partners, or technicians. Some content may be satirical in nature. All images are the full responsibility of the article author and NOT VT.