Phlebologists are specialists in the diagnosis and treatment of venous diseases and disorders. If you're experiencing pain, swelling, or discoloration in your legs and ankles, you may want to consult with a phlebologist to see if you have a vein issue that can be treated. Let's see what they do exactly when it comes to your vein issues.
Diagnosing The Root Of Your Problem
To start, a phlebologist will take your medical history and discuss any current issues you are having with your veins. They may ask you questions about where the pain is located, what activities or exercises make it worse when using your legs, whether or not there's swelling in the area, and when all of this started happening. This would be when they're trying to figure out what type of venous disease you have.
After diagnosing your condition, they may then examine you to see if any visible signs point toward a particular vein issue. If the examination reveals something else along with the possible vein issues – like an infection or an injury- they will be able to identify what is wrong, as well. Once the examination is complete and it's been determined that you have a vein issue, your phlebologist will then figure out the exact cause. If multiple issues are going on with your veins or if there is damage to a larger vessel, this would mean that one of the following conditions could be at play.
Varicose Veins
A common vein condition, varicose veins are caused by weakened valves in your vein walls. These valves normally prevent blood from flowing back against gravity toward the heart. When these valves become weak and don't work as effectively as they should, blood can begin to pool in the veins, which can lead to vein damage and even varicose veins. Symptoms of varicose veins include:
Swelling and pain in your legs
Restless leg syndrome or a feeling that you need to move your legs when sitting down
Aching and fatigue in your legs after standing up for long periods
Deep Vein Thrombosis
This very serious vein disorder involves a thrombus (blood clot) forming in one of the deep veins in your body, usually in your leg or pelvis. If left untreated for too long, it can result in hospitalization or even death. Thrombosis may also be a cause of varicose veins. Thrombosis is when blood clots in a vein and causes a blockage, which can result in serious health issues for you if not treated quickly enough.
Chronic Venous Insufficiency
Chronic venous insufficiency is when the veins are not able to send blood back up to your heart. This can lead to symptoms like swelling, pain, and varicose veins, which may worsen over time if this condition isn't treated properly. This condition also causes fluid buildup in your leg that can cause inflammation and other health consequences.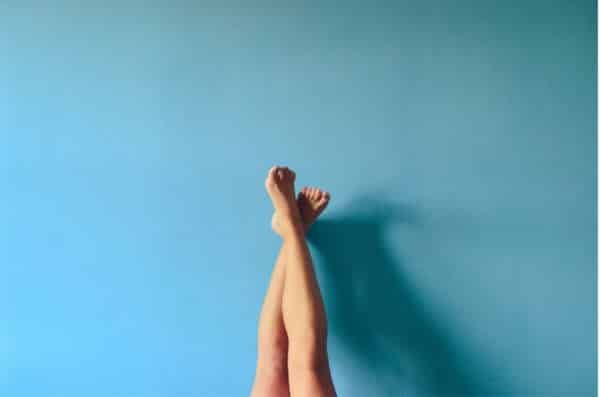 Sclerotherapy and Clerotherapy
A form of venous treatment, sclerotherapy involves injecting a solution – such as saltwater (saline) or laser energy – into the affected vein(s) to shrink them and make them fade away. This procedure is mostly used on smaller veins located closer to the surface of the skin. Vein stripping is another treatment option that may be considered. Sometimes referred to as "phlebotomy therapy," clerotherapy is another form of sclerotherapy treatment. Clerotherapy involves the use of medications meant to dissolve or break apart blood clots in veins, which can help to reduce the size and discomfort associated with varicose veins.
Treating The Problem
Once your phlebologist has identified what condition you have and found out how it should best be treated, they will create a specialized plan for you based on your individual needs. There are also other ways besides injections that could aid in treating your vein issue – like medication or compression stockings – whatever their recommendation is, always trust them over your judgment when it comes to your health. The type of treatment they recommend for your vein issue will depend on what the diagnosis is exactly. You may be prescribed medication or given instructions on how to properly care for yourself at home, which could involve compression stockings or exercises. If surgery is required, you would need to see a vascular surgeon or another specialist.
If you feel like you may be experiencing vein issues, book an appointment with your doctor soon so they can help you figure out what's going on and how to best treat it. If left untreated, vein issues could become even more serious over time. This is why any concerns must be addressed as soon as possible by a professional.
ATTENTION READERS
We See The World From All Sides and Want YOU To Be Fully Informed
In fact, intentional disinformation is a disgraceful scourge in media today. So to assuage any possible errant incorrect information posted herein, we strongly encourage you to seek corroboration from other non-VT sources before forming an educated opinion.
About VT
-
Policies & Disclosures
-
Comment Policy
Due to the nature of uncensored content posted by VT's fully independent international writers, VT cannot guarantee absolute validity. All content is owned by the author exclusively. Expressed opinions are NOT necessarily the views of VT, other authors, affiliates, advertisers, sponsors, partners, or technicians. Some content may be satirical in nature. All images are the full responsibility of the article author and NOT VT.