The Zionist regime has really gone mad over the past few weeks and months. Certainly, the movement has received a low blow precisely because several of its representatives have been none other than sluts, whores, liars, hoaxers, and even deceivers.
For months, the regime has been moaning and lamenting that "anti-Semitism" is on the rise and that it has nothing to do with Jewish behavior,[1] a risible thesis which we have refuted over and over. Here is how Steven Spielberg put the issue last January:
"If you are a Jew today, in fact, if you are any person who believes in the freedom of religion, freedom of speech, freedom in free expression, you know that like many other groups, we are once again facing the perennial demons of intolerance."[2]
In his presentation, Spielberg is basically regurgitating two things: 1) "Anti-Semitism" is on the rise, and 2) it has nothing to do with Jewish behavior. As Daniel Jonah Goldhagen would have put it, this form of "anti-Semitism" is the Devil that never dies.[3] On the contrary, Spielberg argues, people do not like Jews because they do not like "freedom of speech" and "freedom of expression."
Although this thesis has been propounded ad nauseam in much of the Western World, most specifically in the Holocaust establishment, it has no moral and intellectual basis whatsoever. If we were to use that thesis as an experiment in a social study, that would be one of the first theses to be considered—and it would be one of the first to be rejected because it is so inadequate and ultimately worthless. If Spielberg thinks that the thesis is still legitimate, then he has to put his thinking cap on for a while and explain the following phenomena.
Can Spielberg really explain to us why David Irving has been in jail numerous times for questioning key aspects of the "Holocaust"? Can he tell us why Norman Finkelstein was fired from DePaul University?
If you want to live peacefully and love your career, don't talk about the Israel Lobby or the killings of Palestinian men, women and children.
Can Spielberg pick up the phone and call Denis Rancourt—a stellar physicist at the University of Ottawa and a scholar who has published more than 100 technical articles in peer-reviewed scientific journals—and ask him why he was fired after teaching for more than twenty years? Did that have something to do with what Jewish writer J.J. Goldberg would have called "Jewish Power"[4] at the University of Ottawa? Let us hear from Rancourt himself:
"The Israel Lobby has the role of chief-whip for the US military-economic-finance empire; Empire, for short. That is, the Lobby ensures doctrinal discipline among Western, that is, US-aligned politicians, intellectuals, and the media, regarding the Empire's Middle East policy. I mean 'intellectual' in the broad sense of any professional who has influence, and 'media' in the broad sense of anyone who communicates to others.
"The Empire's main geopolitical focus presently is the Middle East, where the Empire is dedicated to actively and continuously prevent liberation and coalescence of Arab nations, so as to keep control of the territory and the energy resources. To achieve this, the Empire's main policy in the Middle East is Israel, which is charged with continual war and sabotage against all Middle Eastern entities that would vie for independence from the Empire.
"Thus, the Empire, via Israel, is embarked on a vicious and murderous project without an end in the Middle East, and this unsavory project must be sold to the Empire's home populations, including both managers and ordinary citizens. That is the role of the Israel Lobby; to sell Israel and the continuous and deliberate carnage as acceptable and unavoidable.
"That is why the Israel Lobby is actively engaged in creating Islamophobia, in exaggerating anti-Semitism, in constructing Nazi-holocaust remembrance, in suppressing academic freedom, in suppressing freedom of the press, in 'finding' and pursuing alleged 'terrorists,' in developing anti-speech [or] 'anti-hate' laws, in promoting cultural ties with Israel, in attacking Muslim associations, and so on.
"As such, the work of the Israel Lobby includes hundreds of ongoing campaigns to intimidate, discipline, fire, and vilify academics who dare to be critical of Israel or of US Middle East policy. The list of shut-out and targeted academics is a long one and includes the well-known cases of Joel Kovel, Ward Churchill, Norman Finkelstein, James Petras, Terri Ginsberg, William Robinson, David F. Noble, Steven Salaita, Iymen Chehade, and many others. The more an academic is threatening to the Lobby, the more aggressively that academic is attacked.
"My own case is also an example. I was a tenured Full Professor of physics at the University of Ottawa in Canada's capital city. I am an internationally recognized researcher and I taught in both the Faculty of Science and the Faculty of Arts. I was publicly critical of the university president's paid trip to Israel.
"I invited Palestinian speakers into my classrooms to talk about Gaza and geopolitical analysts who were critical of Israel. These moves led to condemnation of me in the Zionist mainstream media, and to discipline, which was overturned.
"In 2008, a new university president – Allan Rock – who is a staunch and unconditional supporter of Israel and who had been Canada's Zionist ambassador to the UN, became immediately motivated to fire me, tenure or not, and irrespective of my popular courses and my large science research funding.
"With the help of an entire team using specially-hired union-busting lawyers, after contriving for years including intensive covert surveillance of me using a hired-student spy to monitor my every spoken and written word and my every activity on campus and at other university campuses, the university finally settled on the false pretext for dismissal of alleging that I had improperly assigned high grades to all 23 students in an advanced physics course.
"They needed a 'clean' pretext that they hoped would be supported by public opinion and that would not bring out all of their dirt. When public opinion and some mainstream media sided with me instead, a high-profile Zionist columnist at the New York Times suddenly wrote not one but two articles to discredit me, and was invited to Canada to falsely defame me, regarding my teaching, on a trend-setting Canadian TV talk show whose producers are Zionists."
This "high-profile Zionist columnist at the New York Times" was none other than Stanley Fish,[5] a professor of English literature at the University of Illinois. Fish has been thought police since time immemorial. E. Michael Jones for example took one of Fish's courses as a graduate student during the 1970s and things did not go well at all.
Let us just say in passing that Fish pretends to promote free speech in his writings and public appearances, but you are not allowed to criticize or demolish Fish's arguments in his classroom, particularly when you logically show that those arguments are firmly planted in mid-air. Jones writes:
"After one class in which I tried to explain the similarities between Fish's theories and those critics we had just demolished, a change came over the classroom. Not only wasn't I brilliant anymore [Fish previously told Jones that he was 'brilliant'], but I found that I could not get recognized to ask questions anymore. The discussion, what little there was, had to get along without me. One day after holding my arm up in the air for what seemed like hours, Fish finally called me but prefaced his remarks by saying, 'Mr. Jones, you've wasted enough of this class' time; now, what is it?'
"I found myself remembering this incident while reading an article in a recent issue of Newsweek on 'Thought Police on Campus.' there right in the middle of the discussion was a picture of a now-wizened Stanley Fish telling the Newsweek reporter that 'Disagreement can be fun.' That's not the way I remember it. It was not fun to disagree with Stanley Fish, at least not when you were a student in his class."[6]
In any event, will Spielberg protect Rancourt's free speech? Will he help Rancourt get his job back? Rancourt told me a few months ago that he was "struggling with this essential funding campaign for my appeal in the defamation case that was funded by the university."[7] Will Steven Spielberg, whose "personal net worth is estimated to be $3.6 billion," send a check to Rancourt and help his cause?
To pursue this study further, can Spielberg explain to us why Ernst Zundel's house was burned down by members of the Dreadful Few? Can he come up with a rational explanation as to why Nicholas Kollerstrom, a noted historian of science who has written several entries for the Biographical Encyclopedia of Astronomers, was fired from the University College of London?
If Spielberg did not know any of those facts, then he needs to take a long vacation from Hollywood and visit his local library, talk to people who have been stigmatized by organized Jewry (most specifically Jewish people like Norman Finkelstein), and provide a reasoned response to some of their concerns. That would help him a great deal and would almost certainly move the debate forward.
---
Spielberg is confronted with multiple difficulties here. In order for him to balance his Zionist equation, he has to exclude the actual facts and other interesting phenomena, such as the concentration camp in Gaza.[8] He has to specifically dismiss the fact that "Bedouin families east of Jerusalem face forced evacuation."[9] The Associated Press has recently declared,
"It was a large house with three floors and freshly painted pale blue shutters that had just been built for a family of 17. But within a few hours of work by a pair of Israeli bulldozers, all that was left was a mountain of rubble and twisted metal."
In addition, Spielberg has to ignore the testimonies of at least 60 Israeli soldiers who said that they were indiscriminately killing civilians.[10] Listen to an Israeli official after Hamas won the Palestinian elections: "The idea is to put the Palestinians on a diet, but not to make them die of hunger."
Spielberg has to deny that U.S. troops, which are under the auspices of the Neo-Bolsheviks, have and are still "operating openly in Ukraine."[11] He has to deny that the Ukraine crisis, as John J. Mearsheimer of the University of Chicago put it last year, is "the West's fault."[12] (From our perspective, it is the Neo-Bolsheviks' fault.)
Spielberg has to deny that at least 25,962 innocent civilians have lost their lives from 2008 to 2013 in the Middle East.[13] Spielberg has to deny that "an estimated 26,000 rapes and sexual assaults took place in the military in 2012" alone.[14]
---
As it turns out, people like Spielberg have indirectly ruined the Zionist project. We have already argued that Mila Kunis, Pamela Geller, and Michael Douglas did not help the Zionist cause by pulling out the anti-Semitism card out of the Zionist hat. Now Natalie Portman's turn.
"Israeli-born actress Natalie Portman says she feels nervous as a Jew living in France, where she moved last year, two months before the Charlie Hebdo attacks."
Once again, has that woman visited Gaza? Why doesn't she take a vacation there and see what it looks like?[15] Doesn't Portman have a psychology degree from Harvard? Doesn't she have to look at the actual evidence before she can make a conclusion?
Oh, my apologies. Portman rapped that she cheated on every test while at Harvard. (Whether she is being serious I cannot tell. But there could be some truth in this. She was still working as an actress while studying psychology. She was also Alan Dershowitz's research assistant, the guy who got caught plagiarizing.[16]):
As we saw in a previous article, as an actress Portman could not give credit where credit was due. In short, her fruit does not allow us to take her seriously at all.
---
Sources
[1] For a recent development, see for example "Anti-Semitism rising again, Jewish leader warns 70 years after death camp's liberation," Jerusalem Post, April 26, 2015; "Spielberg says Jews still face anti-Semitism 70 years after Holocaust," Jerusalem Post, January 27, 2015.
[2] "Spielberg says Jews still face anti-Semitism 70 years after Holocaust," Jerusalem Post, January 27, 2015.
[3] Daniel Jonah Goldhagen, The Devil That Never Dies: The Rise and Threat of Global Anti-Semitism (New York: Little, Brown and Company, 2013).
[4] J. J. Goldberg, Jewish Power: Inside the American Jewish Establishment (New York: Perseus Books, 1996).
[5] Stanley Fish, "Are Academic Different?," NY Times, February 15, 2009. In that particular article, Fish evaded the real issue and concentrated on non-essential matters.
[6] E. Michael Jones, Degenerate Moderns: Modernity as Rationalized Sexual Misbehavior (South Bend: Fidelity Press, 2012), 76.
[7] If you can help, please do so here: http://rancourt.academicfreedom.ca/donate.html. You can contact Professor Rancourt personally at denis.rancourt@gmail.com
[8] See for example "Israel forced to release study on Gaza blockade," BBC, October 17, 2012; Jonathan Cook, "The starvation diet for Gaza shows the blockade will fall," The National, October 24, 2012; "Israel used 'calorie count' to limit Gaza food during blockade, critics claim," Guardian, October 17, 2012; Conal Urquhart, "Gaza on brink of implosion as aid cut-off starts to bite," Guardian, April 16, 2006; for similar studies, see Neve Gordon, Israel's Occupation (Berkley: University of California Press, 2008).
[9] "Bedouin families east of Jerusalem face forced evacuation," Ma'an News Agency, May 9, 2015.
[10] "Israeli soldier testimonies reveal 'shoot to kill' policy in Gaza war," Ma'an News Agency, May 4, 2015.
[11] Patrick L. Smith, "The New York Times does its government's bidding: Here's what you're not being told about U.S. troops in Ukraine," Salon, May 7, 2015.
[12] John J. Mearsheimer, "Why the Ukraine Crisis Is the West's Fault," Foreign Affairs, September/October 2014.
[13] Dan Murphy, "Iraq Violence More Than Doubles in 2013: Is Country Headed Off the Cliff?," Christian Science Monitor, December 20, 2013.
[14] Mary F. Calvert, "Photos: Women Who Risked Everything to Expose Sexual Assault in the Military," Mother Jones, September 8, 2014; for similar reports, see also Adam Sewer, "Sexual Assaults in Military Keep Rising—And Nearly 90 Percent Never Report It," Mother Jones, May 8, 2013.
[15] In 2002, Portman wrote a sophomoric letter to the Harvard Crimson pretending to sympathize with the Palestinians. Natalie Portman, "Israeli Diversity Shown Even Among Leaders," Harvard Crimson, April 17, 2002. I will not attempt to respond to the letter here, since I have other fish to fry.
[16] See for example Norman Finkelstein, Beyond Chutzpah: On the Misuse of Anti-Semitism and the Abuse of History (Berkley: University of California Press, 2008).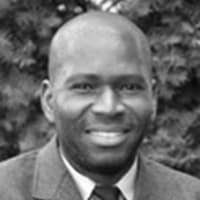 ATTENTION READERS
We See The World From All Sides and Want YOU To Be Fully Informed
In fact, intentional disinformation is a disgraceful scourge in media today. So to assuage any possible errant incorrect information posted herein, we strongly encourage you to seek corroboration from other non-VT sources before forming an educated opinion.
About VT
-
Policies & Disclosures
-
Comment Policy
Due to the nature of uncensored content posted by VT's fully independent international writers, VT cannot guarantee absolute validity. All content is owned by the author exclusively. Expressed opinions are NOT necessarily the views of VT, other authors, affiliates, advertisers, sponsors, partners, or technicians. Some content may be satirical in nature. All images are the full responsibility of the article author and NOT VT.