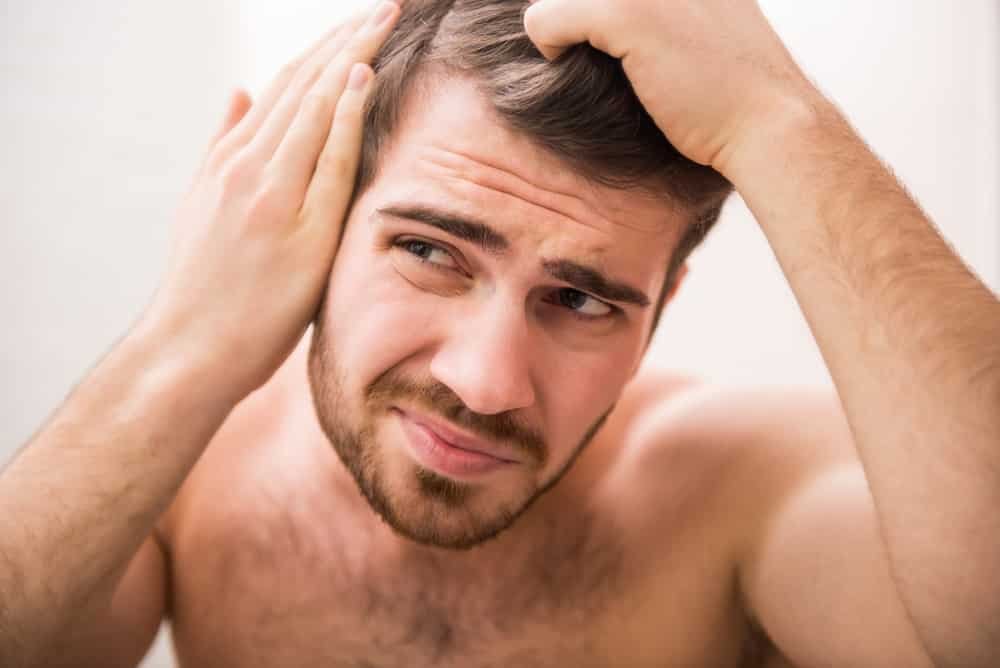 If there is any truth to the wise cliche, "You are as young as you feel," healthcare is the energy that brings that idea to life.
Preventive care is key to staying as far away from hospital emergency rooms as possible.
To guide you along your journey towards feeling you're very best, here's a list of much-needed habits and lifestyle options for maintaining your overall well-being, no matter which phase of manhood you have entered into.
Men's Health in their 20s
Just because you are enjoying your 20s and you are in your early days of being a man doesn't mean you should take your good health for granted and develop nasty habits.
Establish a healthy lifestyle as early as possible so that your future self can live longer and stronger.
Prevent bodily problems before they occur by following the nutritional guidelines set by the United States Department of Agriculture. Eat whole foods to lower your risk of weight gain and type 2 diabetes.
Eating foods with significant amounts of omega 3s and engaging in at least thirty minutes of daily exercising help to protect your brain and heart and brain functionality.
The 20s is an understandably busy social decade for young men to make use of their wardrobe, filled with the pursuit of college degrees, leveling up in jobs and career paths, and making new acquaintances at parties and social gatherings.
Don't just fill your closet with clothes for work and play. Be sure to purchase workout shirts to be able to allow your body to breathe properly during fitness workouts.
If you smoke, it would be a good time to put a stop to that detrimental nicotine intake during your 20s.
According to the U.S. Department of Health and Human Services, smoking is the reason for one out of five deaths in the United States, and it can increase the chances that you will have your health disintegrated by cancer.
Men's Health in their 30s
Men in their 30s are often busy in a different way than in their 20s; there is more responsibility thrust upon their life from marriage, parenthood, and possible relocation to new cities.
Don't let this era become so busy for you that you use it as an excuse to avoid working out in a fitness routine.
Prevent heart disease by staying active and exercising regularly. Take the staircase instead of the elevator if you can. Get involved in sporting leagues as a hobby.
Be sure to see your doctor for regular checkups that can uncover hidden health issues that you may not have noticed because you generally feel healthy.
Stay on top of any signs of high blood pressure and high cholesterol or glucose levels because they can negatively impact your arteries and cognitive abilities.
Make time for daily nutrition by making healthy meal choices which can assist with limiting weight gain and provide natural sources of energy.
Men's Health in their 40s
As you grow further as a man in his 40s, you should be more mindful of your health and wellbeing as you approach middle age, when heart attacks are more common.
Make the time to become more proactive. Be aware of your current health stats, and seek guidance from reliable specialists and physicians.
If diabetes runs in your family, being in your 40s makes you more at risk for it.
Maintain a healthy range for your weight, your blood pressure, and your cholesterol.
Keep up with a daily exercise routine to prevent the onset of joint pain and stiffness.
If you are struggling with your energy levels being too low, consider nugenix.com to boost up your testosterone.
Make your meals more focused on a well-balanced diet with omega 3s that you can gain from eating salmon and tuna to decrease inflammation.
Also, if hair loss is having an effect on your self-esteem in your 40s, look into a Dr. Pak hair transplant to replenish your missing hair.
Men's Health in their 50s
Work with your doctor to develop the best healthy choices for you.
Get your screenings for colon cancer and talk with your personal doctor about which tests are best for your individual health situation.
Your doctor may recommend that you undergo a prostate cancer screening if you are predisposed to be at risk for the disease.
Continue diabetes testing every two years, cholesterol testing every three to five years, and blood pressure checks every year starting in your 50s.
Whatever you do, don't allow age-related stiffness to stand in your way to go for walks, swim, or biking, which are activities that those with stiff joints can still get a hearty workout by doing.
Regular exercise improves cognitive function and also works towards keeping your bones strong.
If you experience an uncomfortable amount of discomfort during activities, push back against pain with Hempvana creams and gels.
Men's Health in their 60s and Up
The golden years of your 60s, 70s, 80s, and beyond are the moments in your life that are shaped by the choices you made earlier in your life.
Remaining physically and mentally sharp becomes increasingly important to your quality of life and independence.
You can protect your mental health by remaining socially involved, reading, and challenging your brain with activities such as crossword puzzles, games, and chess.
Loss of muscle mass becomes even more of a concern for aging adults in their 60s.
It becomes crucial to do weight-bearing exercises and to eat proper amounts of protein to preserve your muscle mass and not become physically frail.
Keep track of your medical appointments, the medications you need and have consumed, symptoms of illnesses that may pop up, as well as screenings and tests.
Check your bone density and your vitamin D levels to maintain healthy bones.
Also, start your day off with healthy breakfast meals with low sodium in order to start your days off with energy and fuel to stay active.
It doesn't matter which decade of life you are currently in; it is always a fantastic day to start making more informed choices to improve your overall well-being and enjoy a more fulfilling life.
ATTENTION READERS
We See The World From All Sides and Want YOU To Be Fully Informed
In fact, intentional disinformation is a disgraceful scourge in media today. So to assuage any possible errant incorrect information posted herein, we strongly encourage you to seek corroboration from other non-VT sources before forming an educated opinion.
About VT
-
Policies & Disclosures
-
Comment Policy
Due to the nature of uncensored content posted by VT's fully independent international writers, VT cannot guarantee absolute validity. All content is owned by the author exclusively. Expressed opinions are NOT necessarily the views of VT, other authors, affiliates, advertisers, sponsors, partners, or technicians. Some content may be satirical in nature. All images are the full responsibility of the article author and NOT VT.