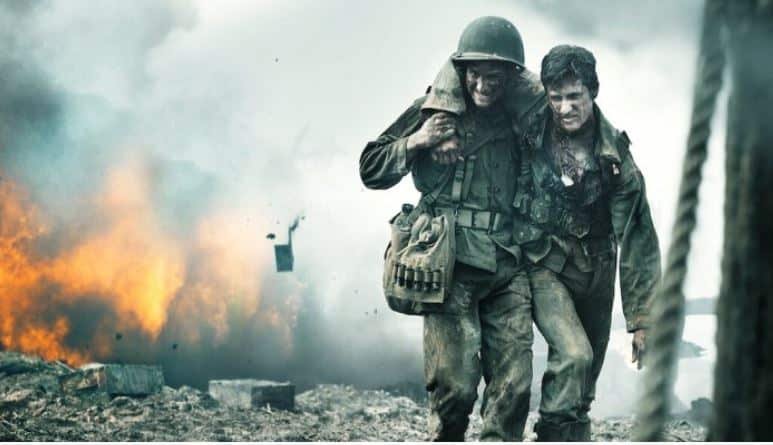 Are you looking to spend time with family and friends? Why not watch a movie? There is nothing that tops a movie night. But there is nothing more disappointing than watching a movie that's hard to follow or one that doesn't interest anyone. Everyone will be quiet but busy on their smart devices without any interest in what's happening on the screen.  
It's always great to have a good movie selection, and it doesn't matter whether it's a new release or a classic. What matters is whether the movies are worth the time. One genre that hardly disappoints is that of War. War movies are enjoyable but don't get me wrong, we don't like it when nations rise against nations, but we enjoy it when it's on our screens.
The good thing about these movies is that they bring that thrill that you can't find anywhere else. They are many, and you can stream them on your favorite streaming platform. If you are in Australia, to access titles that face regional restrictions on major streaming platforms, visit HowToWatchInAustralia.
There, you will find helpful information on how to access war movies that are unavailable in your location.
Below are some of the best US Military movies of all time
Hacksaw Ridge (2016)
The film Hacksaw Ridge is based on a true story. The film is based around a soldier named Desmond T. Doss (Andrew Garfield), a Seventh-day Adventist. He passed all the army tests, but not until the soldiers were asked to practice a shooting test.
His conscience wouldn't allow him to bear arms during WWII through the religious teachings he was raised with. So, as others went for the armory, he stood still. His fellow soldiers didn't like the move, for they believed Doss would be a liability to the soldiers on the battlefield.
But they were wrong, for he became the first American to receive a medal of honor without firing a single shot. Watch his role and how he helped his soldiers on the battlefield. Hacksaw Ridge is one of the best military movies of all time.
American Sniper (2014)
In a mission to protect his comrades, Chris Kyle (Bradley Cooper) decides to take a sole mission of a sniper. His love to protect his soldiers means a lot to him on the battlefield; his accuracy saves many lives. The reason he becomes one of the best lethal snipers in American history.
Despite being in great danger, he's also struggling to be a good husband and a father back at home. He incredibly manages to survive his four tours of duty in Iraq but at a cost as he struggles to leave his past behind while back at home.
American Sniper is one of the best US military movies of all time
Fury (2014)
The film takes us back to 1945, as the allies are making their final push in the European theater. There, we meet a surgent named "Wardaddy" Collier " role played by Brad Pitt, who is leading a five-man crew together with a Sherman tank.
He leads his team on a deadly mission behind enemy lines. Being out-gunned, outnumbered, and burdened by a rookie soldier in their crew, Wardaddy has some tough decisions to make. Will they be able to make it to the heart of Nazi Germany?
Fury is a World War 2 movie consisting of violent and action-packed scenes. On top of that, it has a good storyline that will interest you.
Courage Under Fire (1991)
Lieutenant Colonel Nathaniel Serling (Denzel Washington) caused a friendly incident by accident. His superiors quickly silenced his mistake. He was assigned an investigation task, one of that of a chopper commander Karen Walden (Meg Ryan), who was killed in action. It is believed she died when her Medevac unit was trying to rescue the crew of a helicopter that went down.
After interviewing members of Walden's crew, he realizes that the story doesn't add up. Will Serling find the answers while still struggling with his demons of the Desert Storm?
Thank You for Your Service (2017)
A group of US soldiers is struggling to adjust to civilian life after returning home from the war in Iraq. Sgt. Adam Schumann (Miles Teller) is one of the soldiers finding it hard to adjust.
Ausolo Aeiti (Beulah Koale) is dealing with the aftermath of the bombing, which left him with a traumatic brain injury.  Billy Waller (Joe Cole) struggles to feel what it means to be normal as he faced several explosions during the war.
Michael Emory (Scott Haze) must deal with the effects of having a sniper bullet in his head. With all experiencing flashbacks of the battle, they all go for emotional and physical rehabilitation.
War Machine (2017)
A general from the US, Glenn McMahon (Brad Pitt), is sent to Afghanistan, where his mission is to clean up after the country endured eight years of war. He finds himself together with other tired soldiers and politicians keen to leave. And for that to be possible, he feels his mission is to win the war, something all-around saw as impossible.
A War (2015)
A team of Navy Seals embarks on a mission to take out a Taliban leader Ahmad Shah. While on the mission, their cover is blown by goatherds. After deciding not to kill them, Luttrel and his team are in great danger as one of them goes to alert the Taliban fighters. Now, they find themselves in action while outnumbered.
Conclusion
War movies make us see what war really is, the destruction it brings and the lives lost on a battlefield. They are entertaining to watch, especially with family and friends. You are guaranteed those mentioned above won't disappoint.
ATTENTION READERS
We See The World From All Sides and Want YOU To Be Fully Informed
In fact, intentional disinformation is a disgraceful scourge in media today. So to assuage any possible errant incorrect information posted herein, we strongly encourage you to seek corroboration from other non-VT sources before forming an educated opinion.
About VT
-
Policies & Disclosures
-
Comment Policy
Due to the nature of uncensored content posted by VT's fully independent international writers, VT cannot guarantee absolute validity. All content is owned by the author exclusively. Expressed opinions are NOT necessarily the views of VT, other authors, affiliates, advertisers, sponsors, partners, or technicians. Some content may be satirical in nature. All images are the full responsibility of the article author and NOT VT.