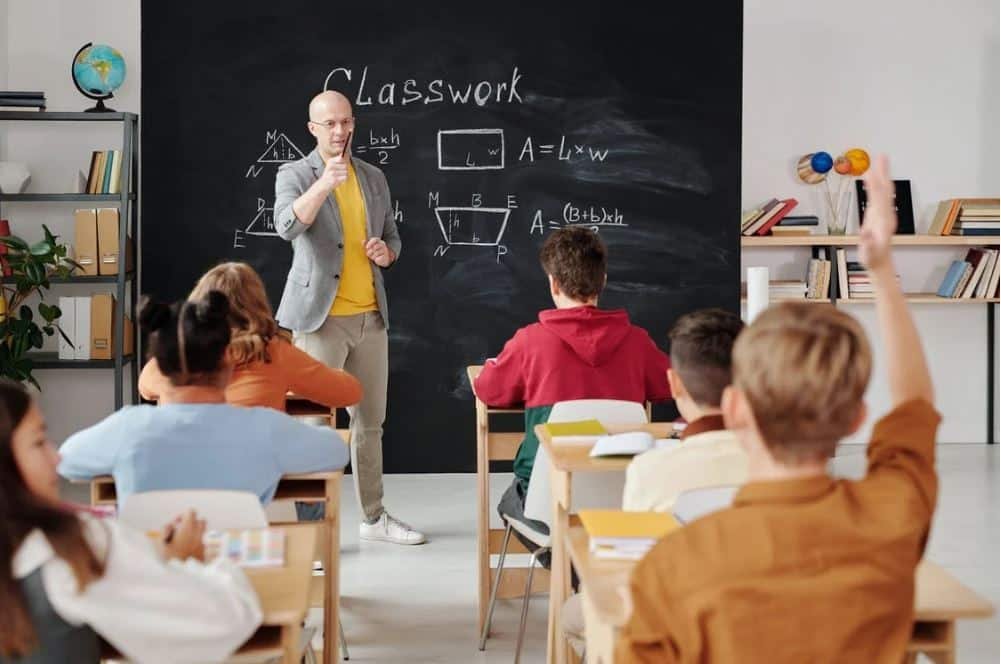 Going to work should not be boring rather, it should be exciting and every single day should be challenging in a way that you feel you've done something good for society. Confused about what you should do? Looking for options? We've got you.
A career in education may just be what you need to make a difference in society. There are thousands of different opportunities in teaching and education—information and curriculum planning, special education specialist and counseling being just a few. You can choose whichever path seems interesting to you, but if you haven't been able to make a decision and are still looking for reasons to join this field, you are on the right page.
Let's take a look!
Reasons to Pursue a Career in Education
A career in education comes with its pros and cons, but if you are wondering about the pros, here are four reasons for you.
Influence lives
Every now and then, researchers are combining new ways and tactics for teaching. So as to not fall behind, teachers have started pursuing advanced degrees to better learn critical thinking and problem-solving skills.
If you are worried that pursuing a master's will clash with your work schedule, then getting an online degree is an ideal option for you. Several platforms offer diverse masters in education or Masters of Art in Teaching degrees online. These programs help you strengthen your teaching practice while avoiding the hassle of traveling long distances to reach your campus.
Students spend half of their day at school. Teachers have a huge influence on a student's life. You can teach them to work hard and always believe in themselves. You have the power to make or break their confidence. Being a teacher, you motivate your students to show creativity and think outside the box. You can also help your students find their potential and discover what they are good at and help them view the world with a positive approach.
Lifelong learning
Teaching is hands down one of the best career routes to take; it's a lifelong learning experience. You can get students excited about any topic by sharing mutual interest, dwelling straight into it, and learning along with them.
Teaching is a two-way learning street. You might not notice, but while you are imparting knowledge related to course work, your student will also be teaching you real-life lessons.
You might learn from your students that dreaming should be unrestricted, and every little moment should be celebrated. Your students can help you see the best in everybody.
A job you can never get bored of
Not a single day is the same for teachers. Every day something new is waiting for you in your classroom. The diversity in students you meet throughout your career makes teaching an adventurous journey. Every day you meet such brilliant and unique minds who want to conquer the world. You can be that motivating teacher you never had. And, whenever you help a student get over some obstacle, the excitement on those little faces is priceless.
Difference in society
It's one of those meaningful careers where you can directly impact a student's life and bring change in society. You are responsible for shaping young minds and the person they will become one day.
As Brad Henry beautifully quoted, 'A good teacher can inspire hope, ignite the imagination and instill a love of learning.' By becoming a teacher, you shape the country's future, which is a great responsibility. You can help students overcome their low self-esteem issues, be confident and stand out in the crowd. The US Bureau of Labor Statistics predicts that the teaching profession will grow immensely in the next decade, so the country will need great teachers. By being connected to young minds, you have the chance to inculcate a sense of moral responsibility in them and change the way they view the world.
Now you might be curious about the reasons for pursuing a career in curriculum, so let's dig into that too.
Reasons for Pursuing a Career in Curriculum
A career in a curriculum is quite challenging but rewarding at the same time. You get to experience a lot of what is changing in the world's education system and can take part in improving it. Mentioned below are four reasons to help you get started.
Encounter and address upcoming challenges in the educational system
The education system was affected the most during COVID-19. Teachers and curriculum developers have faced a lot of challenges in terms of maintaining the standards of education. The world is rapidly changing, and new challenges are continuously arising in the educational sector; educators are under pressure to prepare students for highly acknowledged careers.
Your knowledge on how to design a curriculum that caters to diverse students can help you meet the standards and prepare students to deal with what the future holds. By making certain amendments in the curriculum for children with special needs, evaluating and assessing the current curriculum, observing teachers, and giving feedback, you can reimagine what education looks like.
Strengthen your teaching career
Having a degree in a curriculum teaches you skills like designing and assessing lessons, which is a bonus in your teaching practice. You can deliver and plan lectures according to each student's needs so everyone understands them. You can develop online instruction tools and use the skills to accommodate students with learning disabilities and diverse cultural backgrounds. You can also use new learning strategies and step up your teaching career.
Variety of career options
Curriculum instruction and teaching is a quite diverse field. There are tons of career options if you have an advanced degree in the field. Moreover, the best thing is that you can work in the educational sector, be with students, and impact their lives.
Yes, you heard that right! Apart from the obvious, you can pursue the following careers with your master's degree in a curriculum. Here are a few options:
Principal
instructional coordinator
Educational specialist
Curriculum and instruction design director
Remodel education policies
While some degree holders choose to stay in classrooms, others continue with the administrative work, and some hold leadership positions. Whatever you do, make sure you are improving teaching standards and helping students perform better. However, if you become a curriculum specialist, you will impact students around the country. You will be responsible for designing curriculum, training teachers, researching innovative methods of teaching, and evaluating textbooks.
The Bottom Line
A career in education and curriculum is rewarding and demanding at the same time. If you choose to work in any of the respective fields mentioned above, you have the power to make positive changes in the education system – the ones you wished for, when you were a student.
ATTENTION READERS
We See The World From All Sides and Want YOU To Be Fully Informed
In fact, intentional disinformation is a disgraceful scourge in media today. So to assuage any possible errant incorrect information posted herein, we strongly encourage you to seek corroboration from other non-VT sources before forming an educated opinion.
About VT
-
Policies & Disclosures
-
Comment Policy
Due to the nature of uncensored content posted by VT's fully independent international writers, VT cannot guarantee absolute validity. All content is owned by the author exclusively. Expressed opinions are NOT necessarily the views of VT, other authors, affiliates, advertisers, sponsors, partners, or technicians. Some content may be satirical in nature. All images are the full responsibility of the article author and NOT VT.