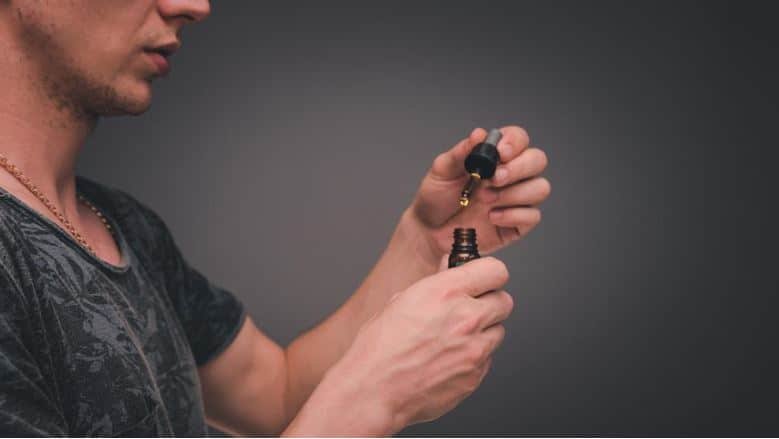 Do you remember commercials highlighting the evils of marijuana? There were a few iconic advertisements, like the one where an egg gets cracked in a frying pan, and you hear an ominous voice say, "this is your brain on drugs." Or, what about the one where a teenager sits flattened like a pancake on their couch, insinuating those who imbibe in marijuana are lazy and unmotivated, never getting off the couch?
We've come a long way in the 20 to 30 years since those ad campaigns graced our TV screens. Many states are moving to legalize cannabis, and others are pushing for decriminalization. As acceptance for the plant widens, so does research into its many benefits.
Cannabis sativa, the scientific name of the marijuana plant, comprises more than 100 cannabinoids. THC (delta-9-tetrahydrocannabinol) and CBD (cannabidiol) are the two most recognized. THC is what most people think of when they hear marijuana. It's the cannabinoid that produces psychoactive effects.
CBD, on the other hand, interacts with the body differently. Numerous systems throughout the human body work separately and together to make us function. One such system is the endocannabinoid system, which consists of endocannabinoid receptors.
THC binds perfectly to those receptors, creating a "high" feeling when they do. CBD also interacts with the endocannabinoid receptors, but in a different way. CBD doesn't produce a high, but it has been shown to have a profound impact on the human body.
In a world where we're constantly being pulled in multiple directions, whether through side hustles, family commitments, or distractions from constantly being connected to the internet, people are increasingly looking for ways to increase their focus.
Of course, numerous pharmaceuticals, over-the-counter medicine, and drinks have been helping keep people on track for decades, but what about a more natural option? Although the ad campaigns of my youth would say otherwise, CBD, explicitly finding a brand of edibles CBD, has been shown to help with focus.
Here's why:
1.   CBD helps with the effects of anxiety and depression.
Cannabidiol is most well-known for its assistance in keeping anxiety and depression at bay. The effects of CBD on one's mental health have been widely researched, with one study showing almost 80% of participants reported lower anxiety levels after one month.
Another study on mice demonstrated that CBD had similar effects as imipramine – a widely used antidepressant. Human trials are needed to see its impact on our bodies, but the results are promising. The results have been relatively consistent in showing CBD's effects on the user's mental health, largely because of how the cannabinoid interacts with our nervous system by regulating dopamine and serotonin in the brain. When anxiety and depression decrease, we can focus on tasks in the present moment.
2.   Improving sleep with CBD.
There's nothing worse than waking up tired. If you struggle to fall asleep, wake up multiple times throughout the night, are in college, or are a new parent – odds are, you know exactly what I'm talking about. You open your eyes, and your body immediately begs you to close them.
Sleep experts recommend the average adult get seven to nine hours of sleep, and the health consequences of not reaching that amount are unfortunately long. Because of CBD's benevolent relationship with the Nervous System, by helping to alter our mood by boosting the serotonin system. That interaction helps to bring the body into a more peaceful state. Your focus greatly improves when you're rested and not running at half-capacity all day.
3.   If you experience chronic pain, CBD may help.
Did you know that living with chronic pain, unrelenting, day-in and day-out pain, doesn't just cause physical symptoms, but it also hinders your focus and memory? According to a study, most participants with chronic pain displayed signs of struggle with their attention and memory. CBD helps reduce inflammation and change how our brain perceives pain signals.
Focusing on the here and now can be difficult when dealing with persistent discomfort. While CBD is an excellent remedy for pain, there are a few other things to help bring you into focus (regardless if you have chronic pain or not). Beginning a mindfulness meditation practice, even for five minutes a day, has been shown to boost concentration and memory in most people. All you need is yourself, your breath, and an open mind. And hey, if that's not your cup of tea, just take a step outside! Breathe in the fresh air, let the oxygen flow through you and notice how your concentration improves.
If you're looking for an extra energy boost, opt for a CBD edible blended with other ingredients known for their focus-increasing properties. My favorite edibles include guarana, ginkgo Biloba, green tea, and caffeine. All the ingredients are plant-based and give me cleaner energy than anything I've found before or since.
ATTENTION READERS
We See The World From All Sides and Want YOU To Be Fully Informed
In fact, intentional disinformation is a disgraceful scourge in media today. So to assuage any possible errant incorrect information posted herein, we strongly encourage you to seek corroboration from other non-VT sources before forming an educated opinion.
About VT
-
Policies & Disclosures
-
Comment Policy
Due to the nature of uncensored content posted by VT's fully independent international writers, VT cannot guarantee absolute validity. All content is owned by the author exclusively. Expressed opinions are NOT necessarily the views of VT, other authors, affiliates, advertisers, sponsors, partners, or technicians. Some content may be satirical in nature. All images are the full responsibility of the article author and NOT VT.