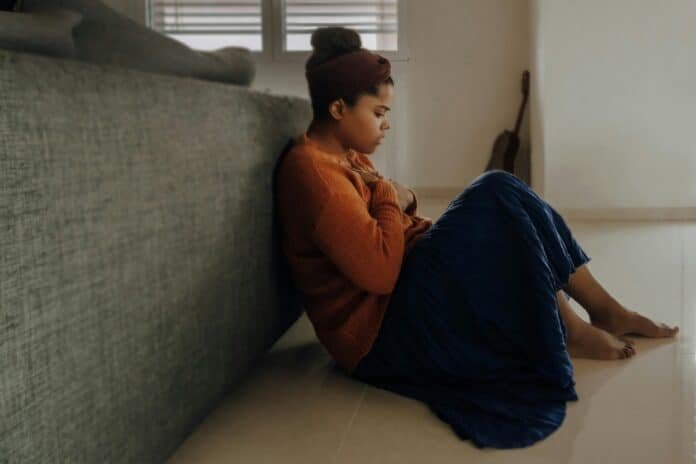 Being part of a transitional housing program while recovering from addiction can be tough, and you're probably aware that each day brings its own set of challenges. Even though the detox and rehab phase is behind you and you're no longer actively addicted to drugs or alcohol, daily life can still be fraught with triggers, stress, and cravings.
Rest assured, you are not isolated in this journey. Many others in your sober living program might be encountering similar hurdles daily. To maintain focus on your recovery, here are eight strategies to help prevent a relapse into drug use.
Complete Your Treatment Program
While it may seem self-evident to some, fully completing your treatment program is a crucial step in preventing relapse. Those who opt to prematurely exit the treatment, despite clinical recommendations, risk impeding their recovery process. Regardless of whether certain aspects of addiction treatment are not entirely to your liking, there's always something valuable to be learned and applied from them.
The degree of effort you invest in your treatment directly influences the trajectory of your recovery journey. A lackluster commitment or an early departure from your program does not provide you with the best opportunity for sustained sobriety. If you are presented with the chance to attend treatment, seize it and make the most out of the program at your disposal.
Utilize Post-treatment Programs
Post-treatment programs are designed to support you in your journey following addiction therapy. They can be invaluable in aiding your efforts to avoid relapse, providing an emotional platform for investment.
You'll be introduced to programs like TRUE Behavioral Health aimed at fostering a habit of responsibility, coupled with the establishment of optimistic objectives. The spotlight will be on forward movement, as opposed to the concept of backward steps associated with relapse.
Consistently Take Initiative
When the slightest inkling of a relapse emerges, it's imperative not to postpone action until it's too late. If you decide to remain passive, you might end up back in therapy, regretting your miscalculated confidence and wishing you had utilized the early warning signs as a chance to readjust your course.
During recovery, it's necessary for many people to learn how to differentiate between the cravings that they're bound to face and a serious risk to their sobriety. Regrettably, these differences often vary for everyone; for example, while one person might understand that a craving for alcohol during work stress doesn't necessitate an urgent intervention, another might view such a craving with extreme seriousness.
Much of this hinges on your awareness of your personal triggers and having practical strategies (acquired in therapy or through continuous psychotherapy) to prevent these triggers from leading to a complete relapse.
Keep Busy
In your past life of substance abuse, you likely dedicated a considerable amount of time to seeking, purchasing, and consuming your chosen substance. As you now embark on your journey to recovery from addiction, it's crucial to substitute those former habits with fresh ones. Engage in activities you've previously neglected.
Cultivate new abilities. Immerse yourself in learning a foreign language. Explore unfamiliar territories. Take up dancing, reading, writing, hiking, or sports. Ensure your daily agenda is packed with wholesome and encouraging activities to boost your morale and sustain your emotional health.
Halt for a Moment of Recollection
When the pull to revert to your former habits and lifestyle strengthens, remember the initial motivations that sparked your recovery journey. Recognize every achievement you've made throughout this process.
Recall the defining moments that encouraged you to change your path and why going back isn't a viable option. Spare a moment to visualize the enhanced life quality you'll experience once you're no longer dependent on drugs or alcohol. Reflect on your loved ones and how your sobriety will positively impact certain aspects of your life. Repeat this mental practice as regularly as necessary.
Strive for Improvement
While no aspect of your life is entirely within your control, most people don't succumb to addiction when they're satisfied with their circumstances. Though there are exceptions, it's crucial to examine your life, self, actions, and choices, then formulate a strategy for enhancement wherever possible.
Active pursuit of a personal aim not only aids in reaching a state where you won't require an escape and are less prone to relapse, but it also provides a diversion and an objective to channel your energy and focus. Avoid setting large goals from the onset. Diving headfirst into a large objective can lead to increased stress. Instead, begin with manageable tasks.
Commit to a month-long volunteer stint at a homeless shelter, enroll in cooking classes or any other skill you wish to acquire, or devise a strategy to settle debts, starting with the smallest ones. Accomplishing minor tasks will provide an emotional uplift and fuel the motivation needed to undertake larger challenges.
Prepare a List of Activities in Advance
While it's possible to steer clear of our triggers to the best of our ability, we can't entirely shield ourselves. During recovery, there may be moments when the thought of reverting to old habits creeps in or when you experience an intense longing. Having a go-to list of activities to distract yourself becomes crucial.
Additionally, have a step-by-step contingency plan in place for crisis situations. This can serve as a guide, providing you with clear instructions on how to manage if cravings become overwhelmingly strong.
Endnote
Overcoming substance abuse is often a lengthy and difficult journey. The risk of falling back into old habits is substantial. Be vigilant for indications that you might be on the brink of resuming usage. Seek expert assistance and prioritize self-care throughout your recuperation. Your dedication to this process significantly increases your chances of triumphing over addiction.
ATTENTION READERS
We See The World From All Sides and Want YOU To Be Fully Informed
In fact, intentional disinformation is a disgraceful scourge in media today. So to assuage any possible errant incorrect information posted herein, we strongly encourage you to seek corroboration from other non-VT sources before forming an educated opinion.
About VT
-
Policies & Disclosures
-
Comment Policy
Due to the nature of uncensored content posted by VT's fully independent international writers, VT cannot guarantee absolute validity. All content is owned by the author exclusively. Expressed opinions are NOT necessarily the views of VT, other authors, affiliates, advertisers, sponsors, partners, or technicians. Some content may be satirical in nature. All images are the full responsibility of the article author and NOT VT.