By Gordon Duff, Senior Editor with Nahed al Husaini, VT Bureau Chief, Damascus
–
I spent some of last night on Skype with Damascus.  Our team there was in the lobby of the Dama Rose Hotel using their WiFi as power had been knocked out by heavy mortar attacks on civilian areas.  The 300 pound projectiles periodically pound Damascus, unleashed from sites under the nose of the Syrian Human Rights Observatory and the Reuters "stringer" photographers who protect and defend those who have slaughtered nearly a quarter million Syrian people.
Not meaning to sound like a battlefield humorist, I leave that to Ernie Pyle, but the Syrian Human Rights Observatory might well be called "The Syrian Artillery Observatory."  Whenever civilians are shelled, including the use of sarin gas projectiles, the SHRO is there to scream "bloody murder" if someone interferes, perhaps even shoots back.
This is another of those times, as I chatted with Nana and Dr. Bassam Barakat, who explained the issues about Madaya.  You see, in several areas of Syria towns are under siege, these three around Madaya, held by al Qaeda who has wantonly murdered local residents enmasse and is now starving out the local population while growing fat on emergency supplies the Syrian government had brought in.
The FSA and its friends have been wolfing down a years supply of food brought in to feed local civilians, who they are systematically starving to death.  Squads of fat little head chopping terrorists are leading terrorist friendly reporters around but even then, the photographs are all out of Google images as usual.
This is right out of a cowboy movie, perhaps Akira Kurosawa's Magnificent Seven, the story of Mexican bandits who have terrorized a small village under a group of mercenaries led by, in the English language version  Yul Brenner, Steve McQueen and Charles Bronson, come to the rescue.
"Porky" the bloated "pig man" terrorist
There is another set of villages as well, Foua'a, Kafria in Idlib and al-Zahra and Nubl in Aleppo that are under a similar siege but in this case, terrorists are not holding the population hostage.  Here, the terrorists have only shelled for years, killing hundreds, and are as they have done in Madaya, starved the Syrian inhabitants for political gain.
Let's be clear about this, these war crimes by al Nusra, the FSA (their partner, now to be invited to peace talks as though they have clean hands) and al Sham, are orchestrated out of Turkey and Saudi Arabia as are the news stories that misrepresent what goes on.
Again we ask, who has the power to turn night to day, black to white and lies to truth?
The story below was published today by Fars.
Madaya, A Hostage Cried for by Captors; An Argument to Prove Lies about Madaya
TEHRAN (FNA)- 1,000 terrorists have taken hostage 20,000 people in three towns and villages in Syria and prevent them from receiving foodstuff but the Saudi-American media cry for the terrorists and take Hezbollah responsible.
Madaya is a small town in the Southern parts of Zabadani, 45km Northeast of Damascus, and about 1,000 terrorists from three groups have established bases for themselves in the city.
60% of these terrorists are from Ahrar al-Sham grouplet, 30% from al-Nusra Front and others are FSA members. Madaya had 16,700 residents joined by almost 7,000 refugees last year.
Last summer, Madaya was freed by the Syrian army and Hezbollah after retaking the important city of Zabadani. After the terrorists took out their wounded members from Zabadani, a small number of them were besieged and are still in the same situation. The terrorists' conditions are now crucial in Madaya.
Terrorists prevent sending food and medical aid to the people in Madaya in a bid to increase domestic and international pressure on the Syrian army and Hezbollah to remove the siege, giving them a chance to flee the city.
The CNN, BBC, al-Arabiya, al-Jazeera, SkyNews, al-Nahar, Turk Press and several other Saudi and western-affiliated news media have launched propaganda against Hezbollah concurrent with releasing a number of images of starving, bony and sick people to claim that people in Madaya are dying of starvation and Hezbollah should be blamed.
But these news outlets don't say anything about the four towns of Foua'a, Kafria in Idlib and al-Zahra and Nubl in Aleppo, where thousands of Shiites are besieged by Jeish al-Fath terrorists. Why have the people in Foua'a who were attacked by 30 Grad missiles two days ago not received any attention from the side of these media?
The Reality
The reality is that on October 18, tens of trucks full of foodstuff and drugs entered Madaya, Sarghaya and Baghin. The food and medical aid cargo comprising tens of trucks was enough for the 23,000 residents of these small towns to survive for several months.
But the problem is that Madaya is besieged by Ahrar al-Sham, al-Nusra Front and FSA terrorist groups and, as a matter of fact, taken hostage by these terrorists.
The men who refused to cooperate with these groups have earlier been killed and beheaded and people don't have access to the food and medical aid cargos that have been sent in.
Many people seek to leave the town but the militants prevent them. Even recently, some negotiations were held based on which 300 terrorists were due to surrender to the Syrian army but other militants have troubled and blocked implementation of the deal.
Al-Manar news channel has recently broadcast a documentary showing that many of the images released by the Saudi-US-affiliated media of starving people don't belong to the residents of Madaya town, proving that those media are only seeking to tarnish the face of Hezbollah and the Syrian army to reduce pressure on the terrorists.
One Argument
One question should be asked from the armed militants in Madaya and the media which are supporting them and shedding crocodile tears for the people: How come the armed militants in Madaya are fighting against the Syrian army and Hezbollah forces with such healthy and agile and vigorous bodies, but people are starving?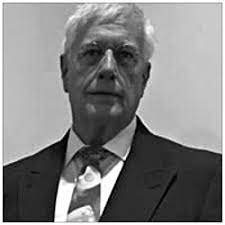 Gordon Duff posted articles on VT from 2008 to 2022. He is a Marine combat veteran of the Vietnam War. A disabled veteran, he worked on veterans and POW issues for decades.
Gordon is an accredited diplomat and is generally accepted as one of the top global intelligence specialists. He manages the world's largest private intelligence organization and regularly consults with governments challenged by security issues.
Duff has traveled extensively, is published around the world, and is a regular guest on TV and radio in more than "several" countries. He is also a trained chef, wine enthusiast, avid motorcyclist, and gunsmith specializing in historical weapons and restoration. Business experience and interests are in energy and defense technology.
ATTENTION READERS
We See The World From All Sides and Want YOU To Be Fully Informed
In fact, intentional disinformation is a disgraceful scourge in media today. So to assuage any possible errant incorrect information posted herein, we strongly encourage you to seek corroboration from other non-VT sources before forming an educated opinion.
About VT
-
Policies & Disclosures
-
Comment Policy
Due to the nature of uncensored content posted by VT's fully independent international writers, VT cannot guarantee absolute validity. All content is owned by the author exclusively. Expressed opinions are NOT necessarily the views of VT, other authors, affiliates, advertisers, sponsors, partners, or technicians. Some content may be satirical in nature. All images are the full responsibility of the article author and NOT VT.