The Political correctness crowd continues its Confederate flag Jihad
by Jim W. Dean, VT Editor   …and the Confederate Heritage Movement
H.K. Edgerton once walked from Asheville, NC to Houston, TX in his uniform and flag and just killed the PC crowd folks. He is one hell of a speaker, too.
[ Editor's Note: They just don't get it. Every time the PC crowd gets flags banned, more just go up. The story about Fort Worth shows one tactic. While the flags are banned from being in the parade, the organizers just hand out hundreds among the onlookers in the crowd.
Roving flagger patrols get around permitting issues by walking around cities like Lexington, Va, home of Lee's Chapel and Stonewall Jackson's grave. Lexington, where flags have been banned from being flown on any property inside the town, is a town that makes good money off Civil War tourism.
Veterans, many of the Vietnam age, are hitting the streets chatting to locals and tourists — most of whom are clued in to the PC crowd using city council control to ban things. Even most Yankees are surprised to hear about the flag controversy and view it as petty.
The main counter tactic, and an expensive one that is used when flags are removed from major institutions, is to put large flags and poles up on private property along high traffic roads. This is possible due not only for the money for the large flags, plus their replacements (once every six months or so), but the contractors who volunteer their equipment and sometimes even their worker to put in the foundations, and especially the crane work that is needed.
There are more now than ever, and the flag remains a symbol of resistance that has always been the true meaning of the Battle Flag; it has been proudly carried into every war that the US has been involved in by Southerners who are blood of those who fought long ago. And yes, black folks participate in some of these protests, as they like showing that not all are Jesse Jackson and Al Sharpton clones.
Below is the Texas Sons of Confederate Veterans Division report. Some level of this is going on throughout most of the South, with court cases and appeals taking years and eating up five-figure sums of money that could be going into education and historical preservation work… Jim W. Dean ]
____________
The battle flags were not in the parade, but they were certainly along the route
Flagging Across The Confederacy
FORT WORTH RODEO AND STOCK SHOW
This year, the Forth Worth Rodeo and Stock Show made a BIG mistake in banning the battle flag from the opening parade and events throughout the three week long event.
The Texas Division,SCV immediately put plans into action which included participating in the parade with empty flag staffs, flagging the parade, purchasing and distributing several thousand stick flags, and several other initiatives.
During the opening parade, flags were seen lining the streets and over 1,000 stick flags were distributed and waved proudly by attendees.
The operation was a HUGE success, as the attempt to ban the battle flag seriously backfired. Where there was once a few dozen flags on display, there were suddenly hundreds.
Flagging continued last weekend, where SCV Flaggers gathered to flag the entrance to the stock show. For two days they passed out flags and spoke to attendees about the discriminatory actions of rodeo officials
A colorful flagging here
FLAGGING CONTINUES THIS WEEKEND
…from Calvin Allen, TX Division, Third Brigade Commander:
The Flaggers of the Texas Division will meet at Ole South Pancake House this Saturday morning January 30th at 9:00 a.m. before flagging the Fort Worth Rodeo. Everyone is needed!
Gentlemen, please forward so we can have full participation from the ranks. They are needed more now than ever. We have made great strides into the awareness of the attacks on our flags and have received overwhelming support from the public.
Opportunity for all to Forward the Colors at the Fort Worth Stock Show! Bring a Confederate flag or two, a friend, and an easy chair!
Meet at:
Old Pancake House on University at 9:00, or
Fort Worth Stock Show entrance at University and Crestline at 10:00.
For those unable to meet at 0900, look for the Flaggers up University Drive north of I-30 towards TCU.
Come this Sat the 30th or all days:
Saturday, January 30
Sunday, January 31
Friday, February 5
Saturday, February 6
This is just one facet of a multi-level plan of attack.  If stock show officials do not rescind this ridiculous ban, the plans for next year's stock show will begin immediately, and will make this years' efforts seem like child's play.
____________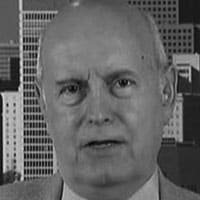 Jim W. Dean is VT Editor Emeritus.  He was an active editor on VT from 2010-2022.  He was involved in operations, development, and writing, plus an active schedule of TV and radio interviews.  He now writes and posts periodically for VT.
ATTENTION READERS
We See The World From All Sides and Want YOU To Be Fully Informed
In fact, intentional disinformation is a disgraceful scourge in media today. So to assuage any possible errant incorrect information posted herein, we strongly encourage you to seek corroboration from other non-VT sources before forming an educated opinion.
About VT
-
Policies & Disclosures
-
Comment Policy
Due to the nature of uncensored content posted by VT's fully independent international writers, VT cannot guarantee absolute validity. All content is owned by the author exclusively. Expressed opinions are NOT necessarily the views of VT, other authors, affiliates, advertisers, sponsors, partners, or technicians. Some content may be satirical in nature. All images are the full responsibility of the article author and NOT VT.