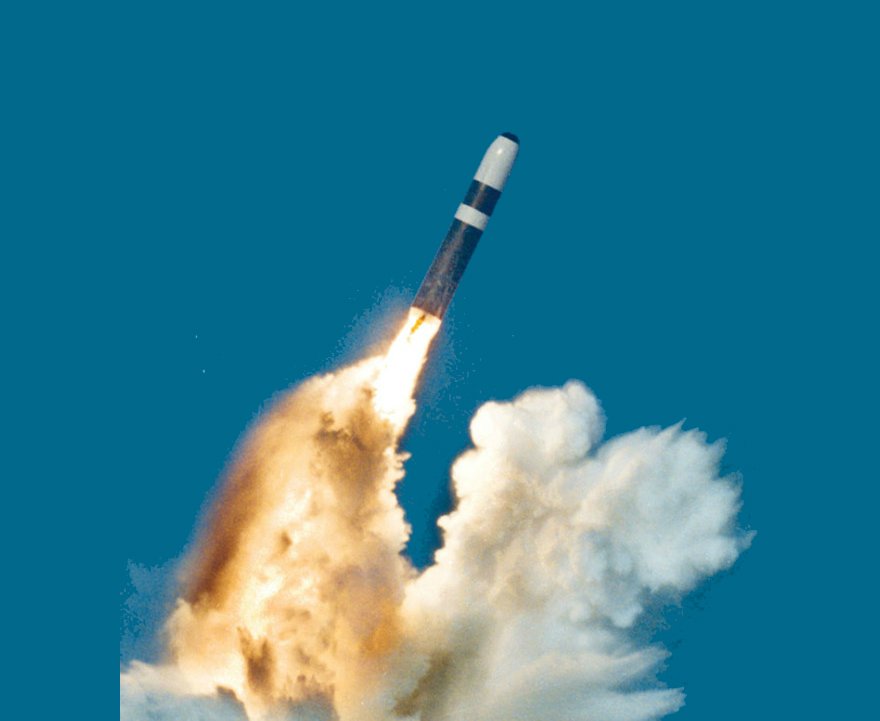 by Christopher Black,  … with New Eastern Outlook,  Moscow
[ Editor's note: Mr. Black gives us a good overview of one of the security threats rarely discussed, the rogues' gallery of characters that you find in the defense industry think tanks, with the Atlantic Council being a prominent example.
The papers they crank out are easy to see psyops to prepare the case for what they want to happen, and many even in the Intel community are expecting them to make happen, so the public is primed to go along with their latest geopolitical hustle.
These are the folks that manufacture Iranian nuclear weapons program threats as cover for the US missile defense shield in Europe, which the Russians early and accurately protested was aimed at them, without the slightest provocation.
Why? These Atlantic Council-type folks don't need a reason, as they are confident in their ability to not only invent, but to deploy threats, and they have other friends who make sure it comes true.
Putin dealt with the NATO hustle in his September 28th talk at Valdai during the Q&A session with former US Ambassador to Russia, Mr. Matlock. Putin was taking the audience down the Yellow Brick Road of the days of negotiating putting Germany back together and not sowing the seed for future strife, which Europe has shown a great talent for doing.
Putin said:
"Mr. Ambassador [Matlock], your colleagues did not reach agreements then on the basic principles of what would follow Germany's reunification: the question of prospective NATO membership for Germany, the future of military infrastructure, its forms and development, and the coordination of security issues in Europe.
Oral agreements were reached back then, but nothing was put on paper, nothing fixed, and so it went from there.
But as you all recall from my speech in Munich, when I made this point, back then, the NATO Secretary General gave the oral assurance that the Soviet Union could be sure that NATO – I quote – would not expand beyond the eastern borders of today's GDR. And yet the reality was completely different. There were two waves of NATO expansion eastwards, and now we have missile defense systems right on our borders too. "
These Atlantic Council-type people are extremely dangerous. Think of them as a White Collar ISIL in limousines, where they don't chop off the heads of people, but of countries. And they are über-jihadis in terms of twisting the rules or their interpretations to justify whatever it is they want to do.
Think of the ISIL hoodlums raping of the Azadi women, whose story I heard on NPR today, because the women were "apostates and war booty" to be used however needed. That is the mindset of the defense think tank gangsters — you just demonize your target to get the troops all liquored up for what is coming. Our job is to make sure they are at the front of the line when it comes… Jim W. Dean ]
______________
– First published  …  February 28, 2016 –
On Friday, February 26, just a day before the limited ceasefire in Syria was to take effect, the Atlantic Council, the preeminent NATO think tank, issued a report on the state of readiness of the NATO alliance to fight and win a war with Russia. The focus of the report is on the Baltic states.
The report, entitled "Alliance at Risk" has the sub-heading "Strengthening European Defence in an Age of Turbulence and Competition." Layers of distortions, half-truths, lies and fantasies of course obscure the fact that it is the NATO countries that have caused the turbulence from the Middle East to Ukraine.
NATO is responsible for nothing in this report, except "protecting the peace." Russia is the supreme aggressor state, intent on undermining the security of Europe, even intent on attacking Europe, an "existential threat" that NATO must prepare to repel.
An interesting image that appears just below the title page is the logo of the Airbus Group, in letters as large as the title and a statement that the publication is a product of the Brent Scowcroft Center on International Security, in partnership with Airbus.
There you have it, the logo of big business, intertwined with the US military machine; portraying one of the principle characteristics of fascism in the west, the interdependence and shared power of the western corporate and military complex.
The Scowcroft Center is named after American Army general Brent Scowcroft, who, among other things, was national security advisor to Presidents Ford and Bush, lately advisor to President Obama and a long associate of Henry Kissinger.
General Scowcroft is interesting for another reason for on September 11, 2001 Scowcroft was on board a US Air Force E-4B aircraft, known as the National Airborne Operations Command Center.
The E-4B is a militarized version of a Boeing 747. Its purpose is to provide the American president, vice president, and Joint Chiefs of Staff with an airborne command center that could be used to execute war plans and coordinate government operations during a national emergency.
The plane was sitting on the tarmac at Andrews Air Force Base, just outside Washington, D.C. waiting to take off for Offutt airbase in Nebraska, the headquarters of the Strategic Air Command when the first plane hit the World Trade Center in New York.
Supposedly the E-4B was to take part in a previously scheduled military exercise called Global Guardian involving a mock nuclear war, but just a few minutes after take-off the Pentagon was hit by some type of airborne craft and the E-4B immediately withdrew from the purported scheduled exercise and became the actual American government command and control center.
It then continued to Offutt Air Base in Nebraska where it delivered Scowcroft and his staff to the National Command Center, their original destination, where he was joined later that day by President Bush and his staff.
Scowcroft was then head of the Foreign Intelligence Advisory Board and an adviser to and friend of President Bush. He was not a member of the armed forces, having been retired. He was a civilian.
It was Scowcroft who later advised against the USA attacking Iraq alone and who called for the building of a "coalition" to invade instead to give the US cover, which is what finally transpired.
Neither his presence on board the E-4B that day nor why it was prepared to be put into action just prior to the attack on the World Trade Center for an alleged military exercise involving a possible nuclear war has ever been adequately explained.
I digress, but I am sure you cannot blame me, since it is my argument that the NATO alliance will stage a series of actions in the Baltic states using hybrid warfare methods, or will simply manufacture images that will be used to create a new myth to justify war, the myth that Russia is trying to seize the Baltic region.
The report is designed essentially to provide the European governments concerned, that is, Britain, France, Germany, Italy, Poland and Norway, with propaganda they can feed to the people through the media channels, most of which they control, to justify increased military spending and increased military forces in order to face a "threat" from Russia.
It states at page 6 that:
"The Russian invasion of Crimea, its support for separatists, and its invasion of eastern Ukraine have effectively ripped up the post-Cold War settlement of Europe. President Vladimir Putin has shattered any thoughts of a strategic partnership with NATO; instead, Russia is now a de facto strategic adversary. Even more dangerously, the threat is potentially existential, because Putin has constructed an international dynamic that could put Russia on a collision course with NATO.
At the center of this collision would be the significant Russian-speaking populations in the Baltic states, whose interests are used by the Kremlin to justify Russia's aggressive actions in the region. Under Article 5 of NATO's Washington Treaty, any military move by Putin on the Baltic states would trigger war, potentially on a nuclear scale, because the Russians integrate nuclear weapons into every aspect of their military thinking."
This supports warnings that have been made all last year of a move by NATO in the Baltic states which will be justified by false flag hybrid war operations conducted by NATO, as I have stated several times in other essays. This is emphasized by the recommendation in the report that "to deter any Russian encroachment into the Baltic states, NATO should establish a permanent presence in the region… to prevent a Russian coup de main operation …"
When has the West or its proxies used nukes in the past 24 months against Syria and Yemen?
Throughout the report the imagined enemy is Russia. Each segment written by an expert in military analysis from each of the countries concerned in the report contains the standard propaganda about Russia and that Europe is vulnerable and about to fall to the Russian hordes.
The level of intelligence they expect the public to have must be very low if they really think such a fantastic document could be taken seriously as a description of reality or that their intentions could be understood as anything less than criminal.
Any intelligent person handed such a document would automatically throw it in the garbage for the trash it is but then he would immediately retrieve it to take a second look, because they are telling us what they are going to do, what they preparing for. I wrote in my last essay that the increased build-up of NATO forces, in eastern Europe especially, has some similarity to the Nazi build-up for the invasion of Russia in 1941 Operation Barbarossa, is in fact a Barbarossa 2.
This new report adds support to the expectation of dangerous actions in the Baltic states that will be blamed on Russia. It is probably not a coincidence that the report was released just as the Syrian cease-fire was to come into effect.
The United States, clearly outwitted, out played and out fought, by the Syrians, Russians, Iranians and their allies in Syria has been forced to accede to a Russian proposed ceasefire for now. But already the Americans have talked about their Plan B, the carving up of Syria, their intention all along.
We can expect them to do all they can to undermine it, engaging in a fight and talk strategy, keeping Russia occupied; in Syria, in constant tension in the Donbass, harassing their allies China and Iran, and now we can expect a new front to be opened in the Baltic states.
What gambit NATO will use to create that front and a direct confrontation with Russia, who can say, but there will be one – the Baltic Gambit.
I shall say it once again that this is all illegal under international law, under the United Nations Charter that prescribes the only acceptable means of settling international disputes. Under the Rome Statute this document could be used in evidence against the people that wrote it and applaud it in a trial on the charge of conspiracy to commit war crimes.
But I doubt the prosecutor of the International Criminal Court will ask for a copy to read to draft an indictment. The prosecutor of the Court will do absolutely nothing as all this goes on right in front of her eyes and involving countries over which she has jurisdiction.
The final disturbing aspect of the document is that it calls for nuclear "modernization" meaning rearmament and increased building of nuclear weapons and delivery systems, a call for more nuclear arms from the same countries which for months have been attacking North Korea for having the same weapons.
You have to give it to them; they've got a lot of nerve. Trouble is, they've go too much and it really seems that they're insane.
So what can Russia do? Well, they called the American bluff in Syria, so why not do it again. This world cannot have peace unless peace is the only way that things can be done.
The only way that can happen is to eliminate nuclear weapons so that no nation can threaten the existence of any other.
The French section of the report happily reports that the nuclear disarmament groups in France no longer even bother to mention the matter much anymore so little resistance can be expected from that quarter. That applies around the world.
But if Russia were to throw down the glove and call for mutual disarmament, a rejection by the Americans would at least underline the importance to mankind of nuclear disarmament and would make clear to the world who is the aggressor state. Otherwise it's the Balkan Gambit… and all that will follow.
Christopher Black is an international criminal lawyer based in Toronto; he is a member of the Law Society of Upper Canada and he is known for a number of high-profile cases involving human rights and war crimes, especially for the online magazine "New Eastern Outlook".
____________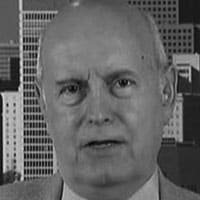 Jim W. Dean is VT Editor Emeritus.  He was an active editor on VT from 2010-2022.  He was involved in operations, development, and writing, plus an active schedule of TV and radio interviews.  He now writes and posts periodically for VT.
ATTENTION READERS
We See The World From All Sides and Want YOU To Be Fully Informed
In fact, intentional disinformation is a disgraceful scourge in media today. So to assuage any possible errant incorrect information posted herein, we strongly encourage you to seek corroboration from other non-VT sources before forming an educated opinion.
About VT
-
Policies & Disclosures
-
Comment Policy
Due to the nature of uncensored content posted by VT's fully independent international writers, VT cannot guarantee absolute validity. All content is owned by the author exclusively. Expressed opinions are NOT necessarily the views of VT, other authors, affiliates, advertisers, sponsors, partners, or technicians. Some content may be satirical in nature. All images are the full responsibility of the article author and NOT VT.