…introduction by Jonas E. Alexis, VT Editor
Norman Finkelstein made the point a few years ago that "Israel has to suffer a major defeat" in order to join the civilized world. Why did he say that? Well, Israel has never followed international and universal laws when it comes to politics and wars. Israel does whatever it pleases when it comes to wiping out civilians and innocent people. This is exactly what we are currently witnessing.
In his recent work Gaza: An Inquest into Its Martyrdom, which is published by the University of California Press, Finkelstein takes the Israeli project in Gaza by the balls by producing one document after another showing that Israel has committed crimes in Gaza—crimes that would put people like Ted Bundy or Ted Kaczynski to shame.
Finkelstein writes:
"The Gaza Strip is among the most densely populated places in the world. More than two-thirds of its inhabitants are refugees, and more than half are under eighteen years of age.
…'operations' against Gaza's largely defenseless population. Thousands have perished, and tens of thousands have been left homeless. In the meantime, Israel has subjected Gaza to a merciless illegal blockade. What has befallen Gaza is a man-made humanitarian disaster."[1]
Gaza, Finkelstein writes in the preface of the book, "is a distinctly evil crime," and "the documentary record bears it out."[2]
Finkelstein takes all of Israel's arguments with respect to its operation and Gaza and scholarly tears them to shred. Israel continues to act in ways that are incompatible with the moral and political order largely because Israel has been getting away with its evil deeds without any repercussions from the West. Enough is enough.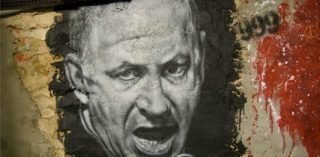 Israel's Murderous Attacks on Gaza
By  Yanis Iqbal
Israel is again conducting bloody attacks on Gaza. Interminable rounds of shelling by Israeli terrorists – known as Israeli Defense Forces (IDF) – have left in their wake infant corpses and blood-stained rubble of residential buildings. Every attempt is being made to decapitate the present and disembowel any hope for a better future. The current massacre campaigns by the Zionist state have followed the well-established pattern of colonial aggressions, characterized by an unconscionable logic of inhumanity.
1) Israeli state & Zionist settlers tried to illegally displace Palestinians from Sheikh Jarrah.
2) Palestinians resisted.
3) Israeli troops brutally cracked down on Palestinians, storming one of the holiest sites, Al-Aqsa Mosque, on one of the holiest nights, Laylat-al Qadr, of the holiest month, Ramadan, in one of the holiest cities, Jerusalem, while Muslims prayed peacefully. Israeli raids continued for two days, injuring hundreds.
4) Palestinians fired rockets in retaliation.
5) Israel ruthlessly bombed Gaza, killing 24 Palestinians, including 9 children, and wounding more than 100 others.
Hypocritical Response
The US – instead of denouncing the child-murdering bombing of Gaza- hypocritically decried the rockets fired by Palestine on Israel, saying it recognizes Israel's right to defend itself. Speaking at his daily press briefing, US State of Department spokesperson Ned Price glibly said:
"Let me start by saying that the United States condemns in the strongest terms the barrage of rocket attacks fired into Israel in recent hours. This is an unacceptable escalation." "While we urge de-escalation on all sides, we also recognize Israel's legitimate right to defend itself and to defend its people and its territory."
This is pure doublespeak, modeled after US President Joe Biden's statement that "Israelis wake up every morning facing an existential threat. That's why we always have to be adamant that Israel must be able to defend itself." Price well knows that the situation in Palestine can't be "de-escalated" as long as Israel vilely uses the principle of "self-defense" to rent the Gazan air with cries of agony.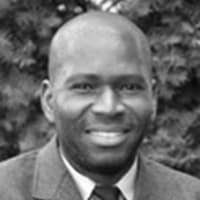 ATTENTION READERS
We See The World From All Sides and Want YOU To Be Fully Informed
In fact, intentional disinformation is a disgraceful scourge in media today. So to assuage any possible errant incorrect information posted herein, we strongly encourage you to seek corroboration from other non-VT sources before forming an educated opinion.
About VT
-
Policies & Disclosures
-
Comment Policy
Due to the nature of uncensored content posted by VT's fully independent international writers, VT cannot guarantee absolute validity. All content is owned by the author exclusively. Expressed opinions are NOT necessarily the views of VT, other authors, affiliates, advertisers, sponsors, partners, or technicians. Some content may be satirical in nature. All images are the full responsibility of the article author and NOT VT.