…by  Sputnik News,  Moscow
[ Editor's Note: Belgium is the perfect place for terrorists to hide and operate. It is a small country with a limited law enforcement capacity. It is also the center for all kinds of international criminal activity from drug smuggling, human smuggling, huge international espionage due to the EU being there, and then being Grand Central for pedophile scandals.
Add in language barriers, people coming and going in large numbers, and most law enforcement assets are already taxed to the max. In "the biz" it is called "hiding in plain sight", the soft underbelly that irregular operators look for.
Below you will read how quickly mistakes can be found after the fact, the one more layer of analysis management could have picked up on the front end, but would have made the accounting people in the budget department unhappy for the extra funding required.
Remember back a month or so ago when Europol boss Rob Wainwright threw out the number that up to 5000 jihadi terrorists estimated were "already" in Europe. This was his indirect input into Merkel's open border refugee program — letting masses of people in without any pretense of security clearances on them. You throw security out the window when you do that.
Everyone in the Intel business would have told you on day one that their counter intelligence defenses would be overwhelmed by the deluge, but Intel chiefs are shy about telling heads of state they are deemed a national security threat due to their irresponsible policies, where their failures will be laid off on the Intel people.
Something new on the table that few have considered is the EU idiots who did the Turkey refugee deal, where we hear that the 90-day no visa requirement will be a part of it. That will open the door to a flood of very unhappy Kurdish people flooding into the EU, who may not want to go back after 90 days, with another terrorist threat woven into what is already there.
A 130,000 that Germany let in during 2015 have disappeared, not even showing up to enjoy their free housing locations. And Erdogan would love to get rid of a few million Turkish Kurds to have more blackmail leverage over the EU
There are no words to describe the insanity of all this. It is the total absence of any definition of leadership. As some anonymous ancient personage once said, "You just can't make this stuff up!" … Jim W. Dean ]
____________
– First published  …  March 22, 2016 –
The bombings at Brussels international airport and the metro came just four days after the arrest of Salah Abdeslam, one of the perpetrators of the November 13 Paris attacks, amid heightened security threat in the Belgian capital.
Intelligence agencies in Europe faced heavy criticism after it was disclosed that Abdeslam, from Belgium, was known to the law enforcement services yet managed to buy detonators in France using his driving license as proof of identity. The ringleader, Abdelhamid Abaaoud was able to return from Syria several times via the migrant route of Greece without being detected.
Many of the Paris attackers came from — or had links with — the poor district of Molenbeek, in Brussels, which was also targeted by intelligence agencies following the Charlie Hebdo attacks in January 2015.
The mayor of Molenbeek — dubbed a "terrorists' den" because of the sheer number of jihadists living there — in November admitted receiving a list of 80 suspected Islamic militants living in the area. It included Abaaoud, who was killed outside Paris, as well as Salah Abdeslam and his brother Brahim, who blew himself up.
Belgium has been heavily criticized in the French media, since the Paris attacks, with Le Monde newspaper calling it a "clearing house for jihadism" that risks becoming a "nation without a state."
Broad Terrorist Network
Dr. Shiraz Maher, Senior Fellow at the International Centre for the Study of Radicalisation and Political Violence (ICSR) at King's College London, told Sputnik in a statement that:
"It is very likely that this attack will have been planned and prepared well in advance of last week's arrest of Salah Abdesalam, one of the central figures in the Paris attacks from last November.
"It therefore points to the existence of a broad and sophisticated terrorist network in Belgium, that extends beyond the one which attacked France last year.
"Our research shows that, per capita, Belgium has the highest number of foreign fighters in Syria of any European country. More than twice as many have gone from there as from France, and more than four times as many as from Britain," Dr. Maher said in the statement to Sputnik.  
Intelligence Failures
Belgian state broadcaster RTBF — which has seen a copy of a police overview committee report says it had found one "glaring example" of intelligence failings which showed that "even before the Paris attacks, a nom de guerre used by one of the terrorists featured in several (police) databases in Belgium, but not in the central database."
The report found that the intelligence services had the Abdeslam brothers on their agenda as far back July 10/11, 2014 when an "informant" told a police officer the willingness of Abdelhamid Abaaoud to recruit young people to carry out an attack.
The information led to the identification of the Abdeslam brothers. However, a separate intelligence "agenda" stated that the brothers were only known about in late January 2015 — suggesting different branches of different agencies were not sharing intelligence.
The report said many of the intelligence failures were "technological" which meant that "certain IT problems were not resolved" and criticized a lack of "qualified personnel."
Open Borders
There was further criticism of the lack of border controls within Europe — under the Schengen agreement — which allowed Abaaoud and his fellow attackers to travel several times between France and Belgium in the run-up to the attacks and — in Abdeslam's case — following the attacks.
______________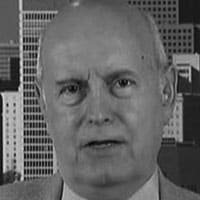 Jim W. Dean is VT Editor Emeritus.  He was an active editor on VT from 2010-2022.  He was involved in operations, development, and writing, plus an active schedule of TV and radio interviews.  He now writes and posts periodically for VT.
ATTENTION READERS
We See The World From All Sides and Want YOU To Be Fully Informed
In fact, intentional disinformation is a disgraceful scourge in media today. So to assuage any possible errant incorrect information posted herein, we strongly encourage you to seek corroboration from other non-VT sources before forming an educated opinion.
About VT
-
Policies & Disclosures
-
Comment Policy
Due to the nature of uncensored content posted by VT's fully independent international writers, VT cannot guarantee absolute validity. All content is owned by the author exclusively. Expressed opinions are NOT necessarily the views of VT, other authors, affiliates, advertisers, sponsors, partners, or technicians. Some content may be satirical in nature. All images are the full responsibility of the article author and NOT VT.