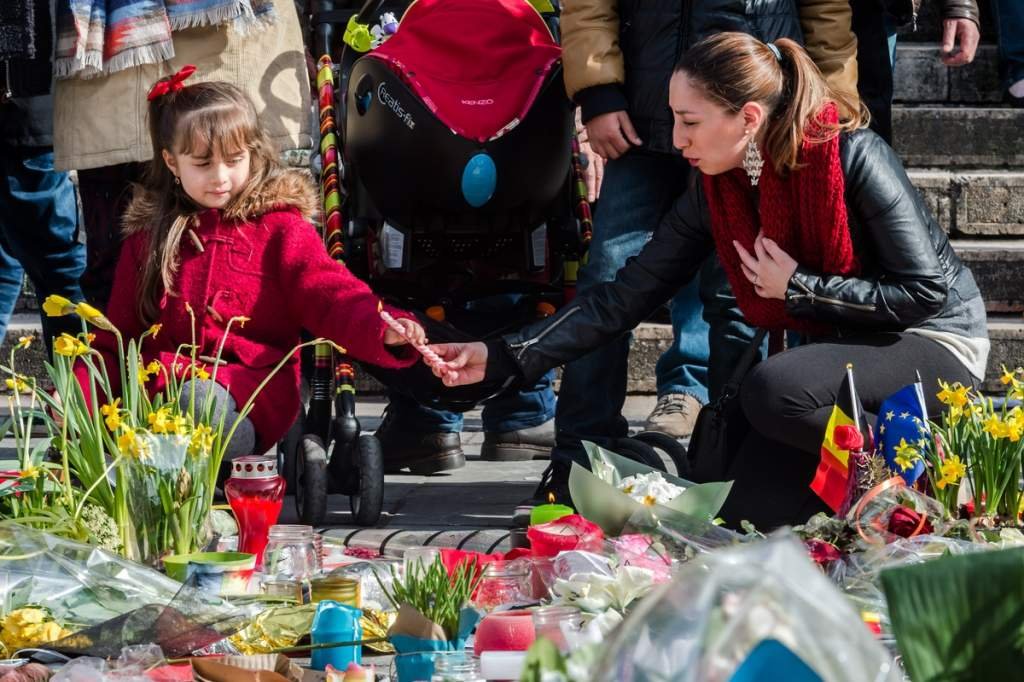 … from Press TV,  Tehran
[ Editor's Note: Belgium is using standard PR tools to get through its failure…admit mistakes, over and over for a week or so until news of more arrests will change the story narrative with that improvement. There will then be review boards set up to make recommendations for improvements.
But the word "investigate" will probably be hard to find as that has an expectation of punishment for failure. The two key resignations were quickly put out, another classic PR move, which the Prime Minister rejected as he could not replace both and lose continuity at this key moment. That was theater.
There are two key issues. They do not have red and blue teams set up to expose security holes in what they are doing. The EU does not seem to have them either. That means they DON'T WANT holes in their defenses to be exposed, a failure at the top which gives a higher priority to avoiding political embarrassment. The trend now is to keep the public dumbed now and distracted with hyped threats like a nuclear Iran and the Russian invading.
Bottom line???…they claim they have tight budgets and have not staffed for adequate defense. But the country leadership, most of it, has flooded non Europeans in at a rate where there was no way security could keep up. Here in the South they have have an old saying for that, "Don't worry about the mule, just load the wagon,", about a farmer that was working his draft animals to death.
They obviously need to bring ALL their respective militaries into counter terrorism work, and by that I mean tapping their budgets and manpower, but they would prefer ghost fighting with Russia as that generates spending for the defense industries.
Putin suggested this in the Brussels attack aftermath, that they look at their priorities. He was right on the money. Even Trump the newbie suggested this quickly, end the whizzing away huge sums on NATO, for what???…when there is a terror war on the front step. "Hello! Is anybody home?"
I have a new NEO piece in draft where I am covering this, with things like the German Interior Minister stating that a European Terror Command Center needed to be set up. "Hello Mr. Ministers, why did you not set one up five or ten years ago…what the hell were you waiting for?"
Gordon can tell you the stories of how these countries cannot even protect their citizens from the Roma that terrorize communities wherever they go…how so many of the police are unarmed, are almost never seen, and don't like to get involved in crime fighting if they can avoid it.
Oh, and before I forget, not a one of them seems to ever be able to bust up an Israeli espionage ring, when they can catch the US spying on them. Riddle me that… Jim W. Dean ]
____________
– First published  …  March 27,  2016 –
[ Update: My missive above has already been validated by EU media:
"Analysts have revealed shortcomings in the European security system, the report of the European Council revealed. First of all, it concerns serious gaps in the data management and the unwillingness of certain EU countries to cooperate with each other."
"According to the newspaper, Belgian and Turkish authorities received information on terror threats from intelligence services of the "third" countries. Thus, they had been aware of the possibility of suicide bombings and could have prevented them, the article said."
___________
Belgium's interior minister has acknowledged that, despite the pumping of money into the country's security apparatus over the past couple of years, decades of neglect played a role in the creation of security loopholes that were exploited in recent terrorist attacks in the European country.
Jan Jambon, who is also the country's vice-prime minister, acknowledged that Belgium had made mistakes in the run-up to the March 22 attacks in Brussels, which killed 31 people and wounded 270 others.
He said the Belgian government has invested 600 million euros (USD 670 million) in police and security services over the past two years, adding, however, that the investment would take time to display tangible results.
"It is also not because you put the money in now, that tomorrow all this is visible on the ground," Jambon said, adding that the Belgian government will not be able to recruit anti-terror specialists and employ specialized equipment swiftly — not "in a matter of weeks or months."
Jambon had earlier lamented the lack of enough police and security forces to deal with the aftermath of the attacks in Brussels. On Saturday, he said police could not effectively monitor pre-planned demonstrations across Belgium that were meant to condemn the recent terrorist attacks. He urged citizens to postpone the demonstrations.
However, despite a ban on rallies, thousands gathered at Brussels' Place de la Bourse on Sunday to pay tribute to the victims of the deadly attacks in the Belgian capital. Right-wing protesters also held a march, starting at a separate location, against the influx of refugees into Europe which they blamed for the bombings. Tensions erupted when far-right protesters converged on the tribute at Place de la Bourse.
Police also announced that it had made four arrests earlier in the day in 13 raids carried out across the capital. It also said four others were questioned but later released.
Three bombings happened in Brussels' main airport and a metro station on Tuesday, and were claimed by Daesh, a Takfiri group mainly based in Iraq and Syria.
Deadly terrorist attacks also claimed by Daesh targeted the French capital of Paris in November last year, killing 130 people. Those attacks had, according to security officials, been planned in Belgium.
Before it was itself targeted with terrorist attacks, Belgium had been involved in extensive efforts to hunt suspects involved in the Paris raids. Security forces had succeeded in apprehending the main suspect, Salah Abdeslam, on March 18.
___________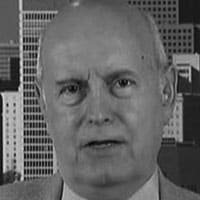 Jim W. Dean is VT Editor Emeritus.  He was an active editor on VT from 2010-2022.  He was involved in operations, development, and writing, plus an active schedule of TV and radio interviews.  He now writes and posts periodically for VT.
ATTENTION READERS
We See The World From All Sides and Want YOU To Be Fully Informed
In fact, intentional disinformation is a disgraceful scourge in media today. So to assuage any possible errant incorrect information posted herein, we strongly encourage you to seek corroboration from other non-VT sources before forming an educated opinion.
About VT
-
Policies & Disclosures
-
Comment Policy
Due to the nature of uncensored content posted by VT's fully independent international writers, VT cannot guarantee absolute validity. All content is owned by the author exclusively. Expressed opinions are NOT necessarily the views of VT, other authors, affiliates, advertisers, sponsors, partners, or technicians. Some content may be satirical in nature. All images are the full responsibility of the article author and NOT VT.