…by Jonas E. Alexis
Putin is still stretching his political muscle. He has recently declared that there is an information war going on. He said that for the past two years or so, the "Anglo-Saxon media" has done its best to demonize him.
In 2014, the Telegraph had an article entitled, "Europe should punish Vladimir Putin, not the City of London."[1] In the same article, we were told ad nauseam that Putin's action is a stench to much of Europe. Russia has finally got a chance to respond. Putin's spokesperson, Dmitry Peskov, said:
"They say that Russia has a bad public image. Do you know who else now has a bad image – the United States. We are currently in a state of information warfare with the trend-setters in the information space, most notably with the Anglo-Saxons, their media."[2]
Peskov is far more logical than his enemies and detractors here. He moves on to say:
"Look at the pressure on our media in some European countries. I'm not talking about the states that recently joined the EU, like the Baltic States with their strong anti-Russian sentiment. It's a different story, time heals all the wounds.
"Now, take the Brits. They put a lot of pressure on RT for [the channel's] editorial policy – that actually amounts to nothing but indirect censorship. We constantly come under fire for alleged censorship in our country, but when we come under pressure in other countries, one simply turns a blind eye to it."[3]
In other words, when will the Zionist media tell the truth about Israel's history of terrorism?[4] When will they tell the masses that Israel deliberately bombed the USS Liberty? We have interviewed Merlin Miller several times, and he is a graduate of West Point, one of the most prestigious military schools in the U.S. He admits: "Strangely, as a military academy graduate, I had never heard of it [the bombing of the USS Liberty]…"[5]
The man went through an entire rigid school and this important event in American history was not even remotely discussed in any of his classes. If you think that is quite strange, then here is an easy  homework. Just grab a microphone and start interviewing anyone you meet in the streets and ask him/her a simple question:
"Have you ever heard of the bombing of the USS Liberty?"
The answer may surprise you. They probably would not even know if there was such a thing.[6]
But the same media wants us to believe that Russia is censoring important news! We keep beating a dead horse here, but we must say again that the New World Order is very easy to disprove because it is simply irrational.
I never thought that deconstructing the New World Order and its agents would be an easy task when I first started to study these issues. But it has progressively become a piece cake precisely because I soon realized that NWO agents could never follow practical reason all the way. In fact, one of their main goals is to attack and deconstruct practical reason and the way things really are in the moral and the political world.
What I also quickly discovered over the past six years was that NWO agents cannot attack reason without colossal lies and fabrications. They have to adopt an essentially Satanic philosophy, which presents evil as good and good as evil. In that sense, NWO agents are no different than John Milton's Satan, who said: "Evil, be thou my good."[7]
Throughout Milton's Paradise Lost, we see Satan desperately trying to create a new world and a new man, free of morality and practical reason. He talks to his followers "of a new world and new kind of creature to be created…"[8]
In order to create this "new world," then the "old world" has to be dismissed and abandoned. Sadly, NWO agents are directly or indirectly following that principle. In that sense, NWO agents are Satanists in disguise.
Greek dramatist Aeschylus said that "In war, truth is the first casualty." For the New World Order and its agents, truth is the main enemy and therefore the first thing that needs to be ignored or attacked.
This is one reason why NWO agents have spent countless hours in the media and in books perpetuating one lie after another. This is why they have created a sort of "science" of thought control in academe, in politics, and in research institutions so that they can fire or persecute people they do not like. Ask Denis Rancourt, and he will tell you what happened to him at the University of Ottawa. 
We have already seen how this has played out in the wars in Iraq, Afghanistan, and Libya.[9] And we have already seen how NWO agents have used the so-called war on terror to bludgeon virtually every country in the Middle East and to deceive the American people.
This is why Putin should get two cheers again for telling New World Order agents that they ain't seen nothing yet.
---
[1] "Europe should punish Vladimir Putin, not the City of London," Telegraph, July 25, 2014. This was not the first time that the Telegraph smeared Putin. "Vladimir Putin: the Tsar who won't thaw," Telegraph, July 25, 2014.
[2] "'Russia at war with Anglo-Saxon media' – Putin spokesman," Russia Today, March 27, 2016.
[3] Ibid.
[4] See for example Ami Pedahzur and Arie Perliger, Jewish Terrorism in Israel (Columbia: Columbia University Press, 2011); Michael Bar-Zohar and Nissim Mishal, Mossad: The Greatest Missions of the Israeli Secret Service (New York: HarperCollins Publishers, 2012); Gordon Thomas, Gideon's Spies: The Secret History of the Mossad (New York: Thomas Dunne Books, 1995 and 2015); Dan Raviv and Yossi Melman, Spies Against Armageddon: Inside Israel's Secret Wars (New York: Levant Books, 2012).
[5] Merlin Miller, Eagles Are Gathering (Upper Marlboro, MD, 2016), 16.
[6] In fact, I have never heard of it throughout my school years, even though I did learn a lot about how "bad" the Germans were during World War II
[7] John Milton, Paradise Lost (New York: Dover Publications, 2005), 71.
[8] Ibid., 3.
[9] See John J. Mearsheimer and Stephen M. Walt, The Israel Lobby and U.S. Foreign Policy (New York: Farrar, Straus and Giroux, 2007); John J. Mearsheimer, Why Leaders Lie: The Truth About Lying in International Politics (New York: Oxford University Press, 2011); Paul R. Pillar, Intelligence and U.S. Foreign Policy: Iraq, 9/11, and Misguided Reform (New York: Columbia University Press, 2011); Stefan Halper and Jonathan Clarke, America Alone: The Neo-Conservatives and the Global Order (Cambridge: Cambridge University Press, 2004); John M. Schuessler, Deceit on the Road to War: Presidents, Politics, and American Democracy (Ithaca and London: Cornell University Press, 2015).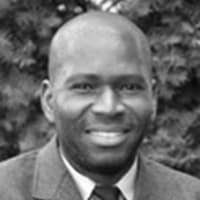 ATTENTION READERS
We See The World From All Sides and Want YOU To Be Fully Informed
In fact, intentional disinformation is a disgraceful scourge in media today. So to assuage any possible errant incorrect information posted herein, we strongly encourage you to seek corroboration from other non-VT sources before forming an educated opinion.
About VT
-
Policies & Disclosures
-
Comment Policy
Due to the nature of uncensored content posted by VT's fully independent international writers, VT cannot guarantee absolute validity. All content is owned by the author exclusively. Expressed opinions are NOT necessarily the views of VT, other authors, affiliates, advertisers, sponsors, partners, or technicians. Some content may be satirical in nature. All images are the full responsibility of the article author and NOT VT.