by  Martin Berger,   … with New Eastern Outlook,  Moscow
[ Editor's Note: Oh my, our prayers have been answered. The Panama Papers scam is being burned down as I type, and with it what little reputation that corporate media and the think tank subverts thought they might still have.
The British papers were nothing more than a lynch mob with their over-the-top coverage that Putin was the new Midas in Russia, when they never met a Russian thieving oligarch whom they did not love on sight, no matter how unscrupulously they have obtained their wealth.
The idea of moral leadership coming out of Britain itself is a bad joke, as it treats its own people like coolies while being a purveyor of modern colonialism to the best of its ability. This includes wanting to spend tens of billions on their Trident nuclear submarine upgrade, so they can have their version of Teddy Roosevelt's "Big Stick".
The City of London is the unofficial pirate base of Europe, even having special laws passed to not have its "financial independence" fiddled with. This is a more polished version of when the Italian-Jewish mob in the US tried to take over Cuba to have their own country to operate from with diplomatic immunity. They forgot to get Castro on board that effort.
VT will have its teeth in this story until there are none of the hypocritical scoundrels left to eat. I have an new submission in NEO on the Brookings Institution assigning one of their in-house hacks, Clifford Gaddy, to do a damage control piece that was out of this world.
He actually was pitching Putin as being behind the document release as a Russian psyop on the West, and Gaddy included some of his friends as a smokescreen cover which he knew would not hurt him.
It was slickly done, but made the mistake of revealing how even the most prestigious Washington think tanks involve themselves in major intelligence psyops as part of their "team dues".
We published NEO – Christopher Black's article yesterday that just nailed the uber Washington insiders who are behind the funding of the International Consortium of Investigative Journalists (ICIJ), which is now tainted forever… Jim W. Dean ]
____________
– First published  …  April 12,  2016 –
Although Washington is using the so-called Panamanian Papers to wage a propaganda war against politicians it despises, especially in Russia and China, this operation has recently come to a screeching halt due to the lack of convincing evidence in those papers.
So what we are witnessing now is simple allegations that the political elites of the two above mentioned countries are engaged in some inappropriate financial activities.
However, this recent information attack has already backfired against Washington itself along with its closest allies. For instance, we've learnt from these papers that London is most probably the global capital of money-laundering. The responsibilities of Mossack Fonseca were reduced to purely technical functions while the actual transfer and concealment of money was carried out by a number of banks and law firms.
The Times would note in one of its articles:
Almost 2,000 British middlemen helped to create a network of offshore companies and move billions of pounds secretly around the world, according to the Panama papers. Lawyers, accountants, banks and company formation agents based in Britain were involved in setting up 32,000 of the 200,000 offshore companies incorporated by Mossack Fonseca, the Panamanian law firm.
Furthermore, as it follows from yet another publication of The Times for over 16 years thousands of offshore companies that own property in the Great Britain were providing the addresses of the largest UK largest law firms in the City like Clifford Chance, Farrer & Co and Withers as their own.
For instance, A British banker Nigel Cowie who resided in North Korea for over two decades created an offshore finance company that was allegedly used by the Pyongyang regime for arms trade and be able to carry on developing its nuclear program, says The Guardian.
According to the released documents, Nigel Cowie was behind a Pyongyang front company, DCB Finance Limited, registered in the British Virgin Islands.
The full responsibility for the unprecedented scale of shadowy business scheme being pulled out in the UK is being placed on the British Prime Minister – David Cameron. For instance, The Independent took a somewhat straightforward approach, claiming:
What's most stinging is the sheer hypocrisy of Cameron. After all, this is the man who made great efforts to increase funding for HMRC tax inspectors; abolished permanent non-dom status from April 2017 and proposed an international anti-corruption drive in the light of the Fifa scandal.
David Cameron is a man with a reputation seemingly made of titanium. Really, who does this guy have to piss off to merit serious calls for his resignation Considering it's just been revealed that he did actually have a stake in his father's offshore investment fund, the lack of outrage is astonishing
It's now clear that Ian Cameron was part of the scheme as a director of Blairmore Holdings Inc. On top of it The Guardian, one of the 109 international media sources that was granted access to the Panamanian Papers, claims that over the past 30 years Blairmore Holdings Inc. hasn't been paying any taxes to the British treasury.
Moreover, in a brochure for investors released back in 2006 it would state (emphasis added):
The directors intend that the affairs of the fund should be managed and conducted so that it does not become resident in the UK for UK taxation purposes Accordingly … the fund will not be subject to UK corporation tax or income tax on its profits.
Those facts manifest the blatant hypocrisy of the British Prime Minister. After all, he publicly opposed offshore practices back in May at the recent Anti-Corruption Summit in London, while claiming that his supporters would develop a comprehensive legislation that will put an end to the illegal activities of the so-called British tax haven.
Back in 2012 David Cameron criticized offshore structures, while claiming that they are definitely not fair and not right. At a G8 summit in Enniskillen three years. ago, he demanded even more transparency, claiming that:
I'll continue to make the case for transparency with international partners, including the British overseas territories and crown dependencies and I am willing to go further, and take concrete steps to force the pace.
Under these conditions, the British society seems to be determined to pursue the resignation of the vicious Prime Minister, forcing a vote of no confidence to be taken.
Several British parliamentarians said that after the scandal with offshore companies, David Cameron should leave the position of the deputy chairman of the Labour Party, while Labour's deputy leader Tom Watson urged Cameron to hand over all the money that he received through offshore companies to the British treasury.
But the Panamanian Papers have not simply exposed the shadow schemes that are constantly being at play in London, that Washington and London have been desperate to impose upon the Middle East and Africa and other regions around the world along with the so-called "Western style democracy".
It also makes one to wonder why in recent decades the UK has become a safe heaven for numerous "political foundations for the struggle for democracy" (such as The National Endowment for Democracy and the likes of it), and whether those are also involved in such financial scams under the guise of fighting for the right cause?
Martin Berger is a freelance journalist and geopolitical analyst, exclusively for the online magazine "New Eastern Outlook".
____________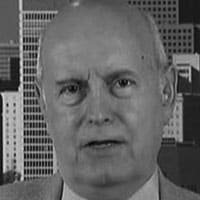 Jim W. Dean is VT Editor Emeritus.  He was an active editor on VT from 2010-2022.  He was involved in operations, development, and writing, plus an active schedule of TV and radio interviews.  He now writes and posts periodically for VT.
ATTENTION READERS
We See The World From All Sides and Want YOU To Be Fully Informed
In fact, intentional disinformation is a disgraceful scourge in media today. So to assuage any possible errant incorrect information posted herein, we strongly encourage you to seek corroboration from other non-VT sources before forming an educated opinion.
About VT
-
Policies & Disclosures
-
Comment Policy
Due to the nature of uncensored content posted by VT's fully independent international writers, VT cannot guarantee absolute validity. All content is owned by the author exclusively. Expressed opinions are NOT necessarily the views of VT, other authors, affiliates, advertisers, sponsors, partners, or technicians. Some content may be satirical in nature. All images are the full responsibility of the article author and NOT VT.