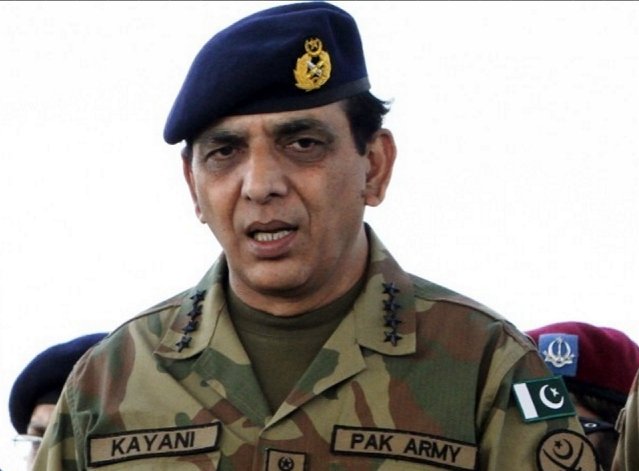 Asif Haroon Raja
Gen Ashfaq Pervez Kayani is credited for reversing the security situation during his extended six years tenure. Soon after he took over from Gen Pervez Musharraf as COAS in November 2007, he tasked the ISI under Lt Gen Shuja Pasha to regain lost intelligence space in FATA that had been surreptitiously captured by CIA and FBI by establishing outposts and creating TTP. He reverted army officers employed in civil organizations and pulled back Army in Baluchistan and made the Frontier Corps (FC) as the frontline force to tackle Baloch insurgency. The FC had to suffer the onslaught of judiciary, own media, human rights activists and NGOs over the made-up issues of 'missing persons' and 'mutilated bodies' of Baloch rebels.
In 2008, Gen Kayani changed the Army training system from individual training cycle to low intensity conflict training system so as to confront guerrilla warfare in the combat zone in northwestern region. As Commander 10 Corps, he had realized that the system of training in vogue was ill-suited to fight and defeat terrorism. Appreciating the low state of morale of soldiers, he gave an unprecedented welfare package to lower ranks to uplift their morale, self-esteem and dignity of the soldiers. He also promoted and chose senior officers for command in combat zone with care. After Mumbai attacks and war hysteria created by India, Kayani effectively responded to the threat posed by Indian military, which had deployed all its strategic forces against Pakistan.
Having breathed new life into the soldiers, he then launched major operations in Swat (which had been converted into a state within state), Shangla, Malakand, Dir, Buner, Bajaur and South Waziristan (SW) in 2009 and other tribal agencies in 2010 and recaptured 17 out of 18 administrative units and broke the back of the foreign supported Tehrik-Taliban-Pakistan (TTP).
Despite massive pressure from the US, Gen Kayani chose not to step into the cauldron of North Waziristan (NW) because of genuine socio-politico-economic-military reasons.  140,000 troops had got committed in northwest and had to an extent impacted the strategic balance in the east against India. 30,000 fatalities and over 10,000 injuries had occurred in the high intensity operations besides wear and tear of weapons & equipment. The US was not providing requisite counter terror equipment as well as close support fund. PPP led government was involved in massive corruption and economy was sinking. Earlier on, at the behest of USA, the then PM Gilani had made an attempt to cut ISI to size by placing it under controversial interior minister Rahman Malik. This move was blocked by Gen Kayani. Insurgency in Baluchistan had turned into a separatist movement and Karachi had begun to bleed due to MQM terrorism.
Pak–US relations had dipped to lowest level in the wake of Raymond Davis incident in January 2011, followed by the US Navy SEALS raid on Abbottabad on May 2, 2011 to get Osama bin Laden and NATO attack on Salala posts on November 26 that year. In retaliation, Pakistan had cut off military/intelligence cooperation and NATO supply routes and closed Shamsi airbase. Drone war in Waziristan had intensified. Assistance under Kerry-Lugar Bill was stopped. India was threatening to launch limited war under the doctrine of Cold Start, while Afghanistan under Karzai had turned hostile and Iran had its own set of complaints along the border. Pak Army and ISI were under intense pressure of Indo-US-Western-Israeli media and were ridiculed to be either incompetent or complicit with the terrorists. Hussain Haqqani and Rehan Malik were busy inducting CIA agents and Blackwater in thousands.
More so, in that timeframe, Cold Start doctrine had become the major security concern and concerted efforts were being made to offset this threat. Besides developing tactical nuclear weapons and developing short range missiles, series of tri-series exercises Azm-e-Nau were conducted. Plans were made how to defend 15 vulnerable targets close to the border. The other serious development was the Memo scandal which had strained civil-military relations and had resulted in the sacking of the then Secretary Defence. Situation in Karachi had worsened due to high spate of target killings, kidnappings and extortion. All economic indicators had gone in negative and the country suffered from worst energy crisis. The rulers met the state expenditures by borrowing from banks and printing currency. Corruption had scaled new heights and people had become fed up of democracy.
As such, overall climate was not conducive for the Army to further stretch out its neck. Such a move in that timeframe could have possibly unified all the militant groups including friendly Mulla Nazir in SW, Hafiz Gul Bahadur and Haqqanis (named as Haqqani network by USA) in NW, and even Afghan Taliban. An operational pause was the need of the hour so as to consolidate gains made, prepare for the next haul, launch development works in recaptured regions and make conditions conducive for takeover by civil administration. Policy of pursuit as suggested by some was not feasible in that timeframe. 2014 was considered the right time for the next venture into NW since in that year the tail of the ISAF would be moving out of Afghanistan and new Afghan regime would be taking over.
Under the circumstances, it will not be fair to call Kayani, indecisive, and chicken-hearted. If so, how come he picked up courage to tackle Swat and 'mother of all battles' in SW? He couldn't have launched a multi-pronged offensive in SW if Mulla Nazir and Hafiz Gul Bahadur had not been tied to peace deals with the Army. If one recalls, he was the super star of his time and even the US and NATO commanders admired his acumen and grasp over military strategy. His concept of "Enter, Capture, Hold, and Transfer" gave ideas to Pentagon and US Commanders also started giving suchlike concepts. For example: "Disrupt, dismantle, defeat, destroy Al-Qaeda". He broke the practice of his predecessor of not visiting the combat zone and was always present in hot areas. He was loved by the soldiers for all he had done for them.
It is also wrong on part of some military strategists arguing that Kayani should have adopted 'destruction oriented strategy' rather than 'space oriented strategy' in all the operations in 2009 to disallow resurgence of TTP. It's a wonky idea and works only in war course exercises without troops, or when the war is launched against alien people as was the case in Afghanistan and Iraq. Destruction is otherwise in-built in space focused attacks. The US-NATO troops justified their brutal acts under the skewed term of 'collateral damage'. How could Pak Army afford to use unlimited force recklessly in areas inhabited by civilians? Despite having moved out large numbers of civilians from earmarked combat zones, there were quite many who refused to leave their homes, or were forcefully kept for use as human shield by the TTP. Despite using force with care in Swat, the human rights led by Asma Jahangir mounted a malicious campaign against the Army accusing them of atrocities and human rights violations.
It is indeed sad that he is being maligned because of the alleged involvement of his two brothers in corruption but to claim that he was behind them, or that Kayani brothers were involved in money-making and were linked with ex Corps Commanders 4 Corps and 5 Corps to partake in corruption in DHA Lahore and Karachi, and passing spiteful comments without any probe and without the courts having given any ruling will be unfair. The mischievous story of plots corruption in DHA Karachi associated to Lt Gen Sajjad Ghani has been rubbished.
The last point I want to make is that the ongoing propaganda launched against ex-Army Chiefs Gen Musharraf and Gen Kayani and for that matter Gen Aslam Beg is in reality meant to disrepute the Army as an institution. It is indeed unfortunate that the educated lot of civil society and academia as well as the veterans fall prey to foreign sponsored propaganda aimed at spoiling the image of Pakistan and its institutions as well as personalities. They forget that if an army chief or senior army officer get disgraced, it is exploited to discredit the whole institution which is their main target. Chronic drum beaters in Pakistan are paid well to tarnish the image of Army. This unhealthy practice of defamation has become a norm and in this our media has played a key role in smearing the image of premier institutions as well as the government in power under the misconceived concept of freedom of speech. Mudslinging, character assassination, passing lewd remarks and publishing cartoons are anti-Islamic practices and punishment has been prescribed in Quran for those fanning falsehood. There is a need to implement the recently framed cybercrime laws so as to checkmate the abhorrent trend of telecasting false, baseless and defamatory news and posting lecherous comments/cartoons on social media.
The writer is a retired Brig, war veteran, defence analyst, columnist, author of five books, Director Measac Research Centre, Member Board of Governors Thinkers Forum Pakistan, member Executive Council PESS & PESA. He delivers lectures and takes part in TV talk shows. asifharoonraja@gmail.com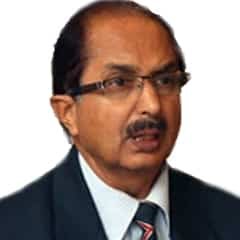 Brig. General Asif Haroon Raja is on the board of advisors for Opinion Maker.  He holds an MSc war studies degree.  A second-generation officer, he fought the epic battle of Hilli in northwest East Bengal during 1971 war,
He served as Directing Staff Command & Staff College, Defence Attaché Egypt, and Sudan and Dean of Corps of Military Attaches in Cairo. He commanded the heaviest brigade in Kashmir. He is tri-lingual and speaks English, Pashto, and Punjabi fluently.
Currently, he is a defense analyst and columnist and writes articles on security, defense, and political matters for numerous international/national publications.  He is chairman at the Thinkers Forum Pakistan, Director Measac Research Centre, & Member CWC PESS & Veterans Think Tank
He is also the author of many books;  'Battle of Hilli', '1948, 1965 & 1971 Kashmir Battles and Freedom Struggle', 'Muhammad bin Qasim to Gen Musharraf', and Roots of 1971 Tragedy'.  His latest book is 'Tangled knot of Kashmir : Indo-Pakistan antagonism: vol. 1 and vol. 2″
ATTENTION READERS
We See The World From All Sides and Want YOU To Be Fully Informed
In fact, intentional disinformation is a disgraceful scourge in media today. So to assuage any possible errant incorrect information posted herein, we strongly encourage you to seek corroboration from other non-VT sources before forming an educated opinion.
About VT
-
Policies & Disclosures
-
Comment Policy
Due to the nature of uncensored content posted by VT's fully independent international writers, VT cannot guarantee absolute validity. All content is owned by the author exclusively. Expressed opinions are NOT necessarily the views of VT, other authors, affiliates, advertisers, sponsors, partners, or technicians. Some content may be satirical in nature. All images are the full responsibility of the article author and NOT VT.