…by Jonas E. Alexis
CNN is known for attacking Vladimir Putin with no serious evidence. The Zionist network has even made blatantly egregious errors about the man and Russia.[1] Once the network got caught, they then issued an apology.
But something has happened over the past few days. The network has been trying to catch up with what Putin has been saying about Erdogan. Putin made it very clear from the beginning that Recep Tayyip Erdogan of Turkey is not a nice guy at all. Since last year, Russia has been providing the West incontrovertible evidence indicating that Erdogan and ISIS are basically two sides of the same coin.[2] As Gordon Duff reported last August:
"Turkey has flown hundreds of sorties against Kurdish villages along with providing air support for ISIS terrorists fighting against Kurdish forces of the YPG and PKK."
No Western country or serious leader was willing to side with Putin precisely because the Neoconservative ideology had already polluted the minds of Western leaders. In fact, many of those leaders had already bought into the categorical lie that Putin is Hitler reborn.
So, when Erdogan and his henchmen shot down a Russian Su-24 bomber last November, much of the West—and most specifically Washington and NATO—defended Erdogan. Zionist outlets such as Newsweek also sided with Turkey. Matthew Bryza, former U.S. Ambassador to Azerbaijan, wrote in Newsweek last month:
"Russia is an authoritarian state, where politics are defined by a presidential personality cult that Putin cranked up following a fraudulent election that prompted mass protests in 2012. Turkey, in contrast, is a democracy, even if flawed. President Erdogan led his AKP party to a decisive victory in legitimate parliamentary elections in November 7, 2015, gaining over 50 percent of the vote and reversing the loss of its parliamentary majority six months earlier."[3]
This man certainly needs to get his head examined, and one wonders how he actually became a U.S. ambassador. Fraudulent election? Perhaps Bryza should have read other Newsweek articles before he wrote this nonsense. In the same month, days before Bryza propounded his mumbo jumbo, Damien Sharkov himself declared that
"The vast majority of Russians would vote for Vladimir Putin if he chose to run for president for a fourth time—a record high rating since his return to power in 2012…
"74 percent of Russians would back Putin for a fourth term. The figure is not only higher than in previous such polls by WCIOM but is also higher than the percentage of votes he has received in any election to date. So far, the most he has won was 71 percent of the vote, in the 2004 presidential election when he began his second term…
"Since Russia annexed Crimea from Ukraine in 2014, Putin has enjoyed a huge spike in popularity. Independent pollster the Levada Center estimated Putin's approval rating to be 86 percent in February 2015, up from 65 percent two years prior."[4]
Well, we have a situation here, sheriff Bryza. How can you explain the fact that at least 74 percent of Russians would still back Putin when they know that he "cranked" things up with his "personality cult"? Are you implicitly saying that Russians are stupid? Why has Putin been able to convince such a large population? Or is it possible that you are operating under a wicked ideology which does not allow you to think clearly and which obviously gives you a platform to propound one lie after another?
---
In any event, Bryza is certainly trapped in his own ideology. But CNN has implicitly been contradicting what Bryza has said by suggesting that Erdogan is not what the Zionist shills thought he was. The network has reported that the "U.S., Europe must stand up to Erdogan." Why?
Because Erdogan, we are told, has been acting like a dictator, punishing and terrorizing journalists and critics. Erdogan, the network says, is determined "to crush dissent."[5] Well, that's what Putin has been saying all along. So, CNN is basically not keeping up with the actual facts at all. Putin must have been saying,
"You can't make this stuff up. I have been trying to say the same thing for almost a year and now NWO agents are slowly but surely catching up with me? Are they that slow? Where are the serious journalists, intellectuals and people of reason? Sigh…"
The moral of the story? CNN and other NWO organs were wrong for years about Erdogan and failed to report Turkey's involvement in supporting ISIS. Putin was right all along. If it takes NWO agents that long to catch up, what are they good for? Are they slowly realizing that you cannot fight practical reason and win? If so, then they need to  start reading Hegel.
---
[1] Rob Crilly, "CNN gaffe mistakes Vladimir Putin for Jihadi John," Telegraph, February 28, 2015.
[2] See for example "Russia has 'more proof' ISIS oil routed through Turkey, Erdogan says he'll resign if it's true," Russia Today, December 1, 2015.
[3] Matthew Bryza, "Putin and Erdogan: Too Alike to Get Along?," Newsweek, March 13, 2016.
[4] Damien Sharkov, "Majority of Russian Voters Back Putin for Fourth Term: Poll," Newsweek, March 3, 2016.
[5] Frida Ghitis, "U.S., Europe must stand up to Erdogan," CNN, April 29, 2016.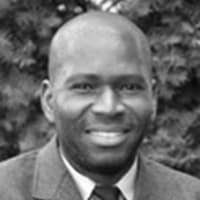 ATTENTION READERS
We See The World From All Sides and Want YOU To Be Fully Informed
In fact, intentional disinformation is a disgraceful scourge in media today. So to assuage any possible errant incorrect information posted herein, we strongly encourage you to seek corroboration from other non-VT sources before forming an educated opinion.
About VT
-
Policies & Disclosures
-
Comment Policy
Due to the nature of uncensored content posted by VT's fully independent international writers, VT cannot guarantee absolute validity. All content is owned by the author exclusively. Expressed opinions are NOT necessarily the views of VT, other authors, affiliates, advertisers, sponsors, partners, or technicians. Some content may be satirical in nature. All images are the full responsibility of the article author and NOT VT.