… from  Sputnik News,  Moscow
[ Editor's Note: The ceasefire dirty dancing continues in Syria, despite Lavrov being assured by Kerry that the Pentagon is not supplying arms to the militants. It does not need to because Saudi Arabia, Turkey and the other Gulf States can handle that just fine.
But the interesting part of this piece below is that the Jim Dean solution has been put on the table. If the Saudi Arabian rump opposition group, the High Negotiation Committee, does not want to participate due to its precondition demand that Assad must step down first, then it should be shown the door so the process can continue with out them.
One sign that this might be in play is the UN's de Mistura holding off scheduling the next meeting, as he wants to make sure something will be accomplished. What that is showing is that he wants commitments from those claiming to want peace, so that they will not be allowed to make the meeting a waste of time. The deal cutting has be done ahead of time, while the meeting is the formal agreement for the media.
The unsaid in all this is that not having people attend is a two way street. The HNC has already walked out, using their one freebie, I believe.  Mr. de Mistura, I do not think, is so stupid as to let them pull that stunt twice, making him look foolish for having them there.
The US is also blocking progress by protecting some of the terrorists, like Jaysh al-Islam. Notice that Kerry's comment on the Pentagon not supplying weapons does not cover the CIA or other contractors. And while both Russia and the US "calling on other countries not to supply the terrorists", there was no mention of any penalties for aiding and abetting terrorism.
When doing Press TV's Debate Show Sunday afternoon, that was my main point that, until state sponsored terrorism is fully addressed, anything else would be just nibbling around the edges. As it stands now, there is no punishment for any of them doing this, short of going to war with them.
But there has not even been any discussions of what could be done, like sanctions, loss of international membership status, voting privileges, etc. Until it is squarely addressed, all of this other stuff is just window dressing… Jim W. Dean ]

____________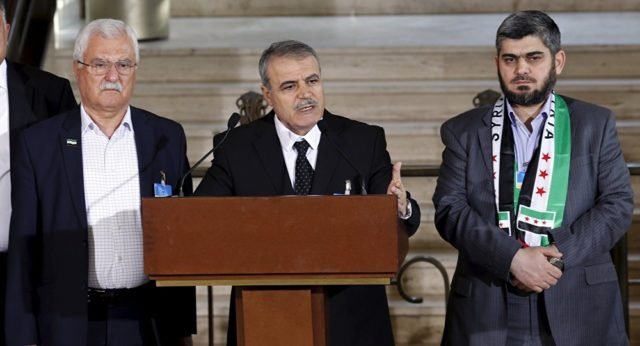 – First published  …  May 23,  2016 –
The US and Russia have managed to maintain their agreements on Syria after US State Secretary John Kerry assured his Russian counterpart that the Pentagon had stopped arms supplies to Syrian militants. The current Geneva peace process may soon end and intra-Syrian talks will resume, including Kurdish representatives.
On May 9, Sergei Lavrov and John Kerry issued a joint declaration calling for all countries not to provide financial or military support to Daesh, al-Nusra Front and other radical groups. However, currently Moscow and Washington are at odds over the Jaysh al-Islam militant groups. Russia has repeatedly urged to label it a terrorist group. However, the US has considered it a moderate armed group.
On May 17, the International Syria Support Group (ISSG) held a meeting in Vienna. The group issued a joint communique, having confirmed the previous agreements by the US and Russia. They include a joint transition governing institution in Syria by government and opposition representatives, a new constitution, and presidential and parliamentarian elections.
"Any effort by Russia and the international community is welcomed if it helps to restart talks between the sides in Geneva. It is good that the ISSG statement mentioned the importance of a timeframe for the political process, so it does not become endless and uncontrolled," the group said in a statement.
However, Saudi Arabia, a member of the ISSG, has rejected these provisions. Instead, Riyadh keeps insisting on the resignations of Syrian President Bashar Assad.
"We are moving toward the interruption of the Geneva peace talks," journalist Thierry Meyssan wrote in an article for Voltairenet.org.
According to him, the talks cannot go on if Saudi Arabia still wants Assad to leave and Kurds are excluded from the negotiations as this violated the previously agreed provisions.On May 19, Qadri Jamil, one of the leaders of the Syrian Popular Front for Change and Liberation, said that Kurds could take part in one of the rounds of intra-Syrian talks in Geneva.
"They might [participate], though it is still unclear at what stage this may happen," Jamil told RIA Novosti.
"Instead, if Geneva talks end they should be replaced with resumed intra-Syrian negotiations, including those who wish to participate, including Kurds, but without Riyadh," he concluded.
____________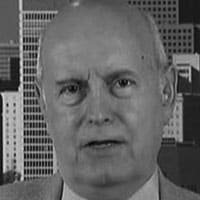 Jim W. Dean is VT Editor Emeritus.  He was an active editor on VT from 2010-2022.  He was involved in operations, development, and writing, plus an active schedule of TV and radio interviews.  He now writes and posts periodically for VT.
ATTENTION READERS
We See The World From All Sides and Want YOU To Be Fully Informed
In fact, intentional disinformation is a disgraceful scourge in media today. So to assuage any possible errant incorrect information posted herein, we strongly encourage you to seek corroboration from other non-VT sources before forming an educated opinion.
About VT
-
Policies & Disclosures
-
Comment Policy
Due to the nature of uncensored content posted by VT's fully independent international writers, VT cannot guarantee absolute validity. All content is owned by the author exclusively. Expressed opinions are NOT necessarily the views of VT, other authors, affiliates, advertisers, sponsors, partners, or technicians. Some content may be satirical in nature. All images are the full responsibility of the article author and NOT VT.