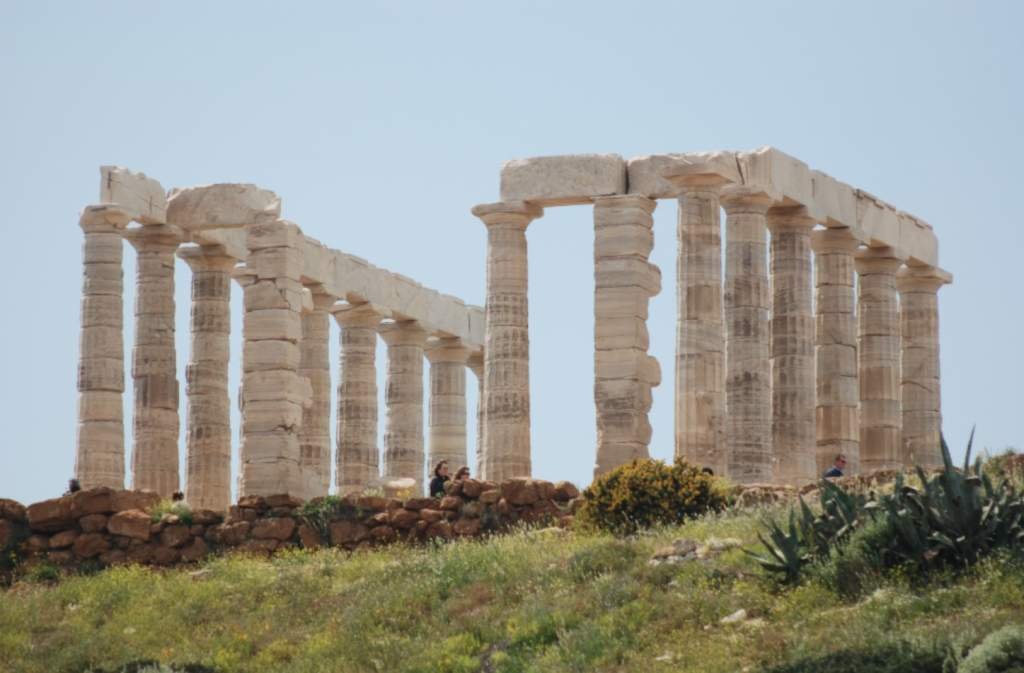 …by  Gordon Duff, Senior Editor
Today is Peter Payayotou's birthday.  To the public, Peter was the face of 4C Controls, the Paris based satellite security company or a Geneva based bond trader.  I knew different.  
Peter died two years ago, outside Paris in a hospice.  He had never recovered after a poisoning incident in 2007 that put him in an ICU for months and me in an emergency room in Dorchester (Dorset, UK) for a day and throwing up while stuck in a hotel, albeit a rather nice one, for a pre-Christmas week while Carol shopped.
This is about Peter, though, it's his birthday.  I met Peter some 20 years ago.  For some reason, let it remain unspoken, I or we or whoever, had an intelligence asset that had worn out his welcome.
This was a German national who had provided the XXX with moderately reliable information on certain criminal groups from the former Eastern Bloc.  Now this guy had burned the Russian mob, if such a thing exists, and wasn't considered worth saving and I had been…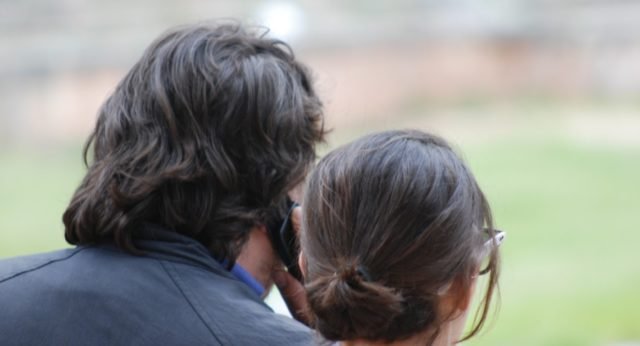 Peter, who I had recently met, tied to an issue with air defense purchases,  was an expert on the S300 system, the "hot number" at that time and to this day it seems.  Peter, who was then with Greek Intel offered me the use of one of their safehouses.
He even picked my guy up, snatched him from under the noses of those planning to make an example of him.  Peter did this because it was the right thing to do.
Carol and I spent the summer with Peter at his sprawling estate south of Athens.  He had built a 4th story on his home, originally built for the 2004 Athens Olympics by the royal family of Qatar.
The house actually had a moat, the parking lot was marble and the swimming pool like a small lake.  Peter had a private chapel built.  He also brought in a family from Moldova to care for his dogs, maybe a dozen or so, strays he saved.
Two years before I had sent one of our guys, a retired Special Force Lt.Colonel, to provide security for Peter. They had both totally gone to seed, drinking by the pool all day and chasing local women, who don't run all that fast.
We spent the summer, really a spring and Easter, visiting local markets, driving across Greece up to Delphi or the Peloponnese Peninsula or visiting longtime friends in Athens. Eventually, Peter moved to Geneva but continued working in the DRC and Sudan and …
We would sit up on Skype and talk.  He used my Hulu account and a VPN to get American/Canadian television. Eventually Peter seemed to disappear.  All of us keep an eye on each other to some extent, or are supposed to. Between Geneva and Vienna, where the UN offices I worked out of are, and Zurich, where our bank is located, Switzerland had become a second home.
Ted, an Army vet of the Vietnam War, has been in Switzerland 40 years and runs one of the state oil companies. His brother sits on the board of several arms companies, Switzerland is big on making guns and knives, worse things as well, much worse.
Mostly we would get together as often as possible, I would drive down from Garmisch, bringing American food from the Commissary there.  I sort of look on us as a Kerouac group, mostly ex military or intel throw-aways, moving between Paris and Berlin or London, then down to Rosas, Spain.
Peter had begun doing babysitting and problem solving work, after leaving intel, for a major financial group that runs the UAE.  This changed the tenor of things a bit, throwing billions into our sagging credit lines and opening doors to Gulf royals.  This also moved big name DC types, former agency heads, FBI, CIA among them, even one former KGB chief, into the group, where the smell of money began to override the camaraderie that adversity and scorn tends to build.
It was Peter that held us all together.  I can't do it.  Peter was a dreamer, a visionary, that's not me.  In the wake of Peter's mysterious passing, why he ended up in Paris, why he seemed to have no money, why Jane (VT Paris) couldn't locate him or why Ted and Hany had lost track of him, we will never know.
This is summer again and there is, as usual, always a shortage of kids to play with.  Only Peter would keep a 20 bedroom house off the beach with a half acre pool and stable of cars.  While there, Carol and I would cook as the Moldovan staff could only make "meatballs" and noodles.
I spent a couple of weeks in Germany and Italy in April and will be heading back again.  When I got back to Detroit, the FBI and NSA, based on an internet kook as informant, tried to arrest me assuming I was "rogue CIA" and was secretly in Syria training ISIS spec ops guys.  This is exactly what they said, as Jim Dean so often points out, "You just can't make this stuff up."
So often we go back in time.  For those of us of Vietnam age, the year is 1970.  Thereabouts most of us returned from our last tours in Vietnam, some remaining in military, others pretending to go on with lives, the creeping disasters that make up so many untold stories, so many ending in early death, too often at the hands of the misdeeds of the Department of Veterans Affairs.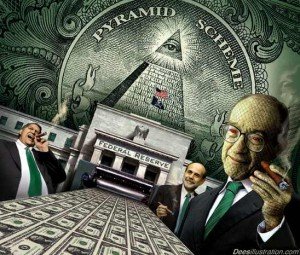 For many of us, life went very much wrong then, decades of bad decision making, often taking the US government and its Wall Street/Rothschild masters at their word, an indication that Vietnam or low quality post-McCarthy era American education had numbed our souls.
Then again, we might travel back to 1919, to Paris, to Somerset Maugham (The Razor's Edge) or to Hemingway (I spent a month living in an apartment building in the 5th Heminway had live in).
Paris is very much American, in spring and summer at least, once a hangout for dissidents and phony intellectuals, often one in the same, or for burnouts, something that effects us all from time to time.
I spent an afternoon with SAS'er Mike Rose, listening to stories about Paris in the 60s when he roomed with William Burroughs (Naked Lunch).
That motorcycle trip up to see Anders in Malmo will be put off again.  We are all too old or those around us, perhaps even "us" ourselves either sick or dying, cancer, Alzheimer or something.  Half of us are on watch lists, once we were the "best and brightest" of the dimmest soul rotting empire in history.
Today we are terror suspects, "rogue" whatevers, targets of the overfunded malignant time wasters who creep around America's airports "keeping us safe" from too much freedom.
___________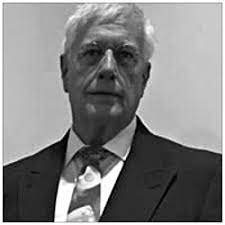 Gordon Duff posted articles on VT from 2008 to 2022. He is a Marine combat veteran of the Vietnam War. A disabled veteran, he worked on veterans and POW issues for decades.
Gordon is an accredited diplomat and is generally accepted as one of the top global intelligence specialists. He manages the world's largest private intelligence organization and regularly consults with governments challenged by security issues.
Duff has traveled extensively, is published around the world, and is a regular guest on TV and radio in more than "several" countries. He is also a trained chef, wine enthusiast, avid motorcyclist, and gunsmith specializing in historical weapons and restoration. Business experience and interests are in energy and defense technology.
ATTENTION READERS
We See The World From All Sides and Want YOU To Be Fully Informed
In fact, intentional disinformation is a disgraceful scourge in media today. So to assuage any possible errant incorrect information posted herein, we strongly encourage you to seek corroboration from other non-VT sources before forming an educated opinion.
About VT
-
Policies & Disclosures
-
Comment Policy
Due to the nature of uncensored content posted by VT's fully independent international writers, VT cannot guarantee absolute validity. All content is owned by the author exclusively. Expressed opinions are NOT necessarily the views of VT, other authors, affiliates, advertisers, sponsors, partners, or technicians. Some content may be satirical in nature. All images are the full responsibility of the article author and NOT VT.