…by Jonas E. Alexis  &  Michael A. Hoffman
[ Editor's Note: Jonas brings us another of his interesting interviews, today with the iconoclastic critic himself, Michael Hoffman. I checked his Wikipedia quickly before writing this to make sure he still has all the same old enemies, and they are all there, stuffing his Wikipedia with the usual minder's barbs, a dead giveaway that they are afraid of him, or they would just ignore him.
That is what he does, wasting no time arguing with Wikipedia over his profile on a platform that is a major controlled entity, one of the earliest big examples of how the internet was going to be used by intelligence organizations to control public opinion via the free and "independent" platforms. They are countless now.
I ran into Hoffman during his early Idaho years, where he had moved with his large family and was trying to make a living via internet publishing, a tough but possible thing to do back then. The down side of it was that it prevented the formulation of strong internet forums, as everyone was competing for internet dollars and thus ignored any potential competitors, or worse, nitpicked and trashed them at every opportunity.
But Hoffman has lasted, when so many others have disappeared. I bought my "They were white and they were slaves" from him, and used the theme for my first public television show in Nashville, which got more audience reaction that anything the host series had ever done before.
It sent me running back to Atlanta to crank up a public television effort there, subsequently doing 100 shows of "Dixie Rising" and "The Jim Dean Journal" programs, a Charlie Rose-type interview show. Little did I know then that all that work was getting me ready for VT, which got cranked up at about that same time but would take almost a decade for our paths to cross. The Net has been the ultimate melting pot… Jim W. Dean ]
____________
Alexis: Scholar Christopher Simpson writes in his 1994 study The Science of Coercion: Communication Research and Psychological Warfare, 1945-1960:
"At heart modern psychological warfare has been a tool for managing empire, not for settling conflicts in any fundamental sense…In practice modern psychological warfare and propaganda have only rarely offered 'alternatives' to violence over the medium-to-long term.
"Instead, they have been an integral part of a strategy and culture whose premise is the rule of the strong at the expense of the weak, where coercion and manipulation pose as 'communication' and close off opportunity for other, more genuine, forms of understanding."[1]
In psychological warfare, Simpson adds, "sabotage," "special operations," "guerilla warfare," "espionage," "political, cultural, economic, and racial pressure are all effective weapons. They are effective because they produce dissension, distrust, fear and hopelessness in the minds of the enemy."[2]
This method was widely used during World War I. Churchill himself admitted that the so-called Great War was almost impossible without it.[3] Psychological warfare was again widely used by the American government to deliberately deceive the vast majority of the Americans and to subtly persuade them to get into a bloody and unnecessary conflict with Japan. (Mark Dandoff and I will be discussing some of these issues tentatively next month.)
Psychological warfare was again used in 1953 in Iran, when the C.I.A. and British government overthrew Mossadegh, who was democratically elected, and put a puppet called the Shah in his place. So, psychological warfare is not new at all, but there have always been detrimental consequences whenever it is applied.
When the Iranians realized that the C.I.A. and the British government were behind the coup that literally destroyed the economic and international progress that Mossadegh was trying to establish, they immediately woke up from their "dogmatic slumber" and began to notice that the American government and their allies were not in the business of helping Iran at all. Journalist and academic Stephen Kinzer remembered:
"One day I attended a book part for an older Iranian woman who had written her memoirs. She spoke for an hour about her eventful life. Although she never touched on politics, she mentioned in passing that her family was related to the family of Mohammad Mossadegh, who served as prime minister of Iran for twenty-six months in the early 1950s…
"After she finished speaking, I couldn't resist the temptation to ask a question. 'You mentioned Mossadegh,' I said. "What do you remember, or what can you tell us, about the coup against him?' She immediately became agitated and animated. 'Why did you Americans do that terrible thing?' she cried out. 'We always loved America. To us, America was the great country, the perfect country, the country that helped us while other countries were exploiting us. But after that moment, no one in Iran ever trusted the United States again.'"[4]
Kinzer argues elsewhere that the C.I.A. did the same thing places like Guatemala.[5]
In short, we are confronted with an incontrovertible fact. As Richard Weaver himself put it, ideas really have consequences.[6] And psychological warfare always produces bad consequences. In World War II, it produced the bombing of Hiroshima. But there were other consequences as well, such as the deaths of thousands upon thousands of civilians. Can you expand on that for us?
---
Hoffman: Neocon super-patriots are outraged that a US President would lament the American massacre of tens of thousands of civilians at Hiroshima and by implication, in the Japanese city of Nagasaki as well (the latter was the capital of Catholicism in the Far East at the time it was incinerated).
General Curtis LeMay's air force, using conventional bombs, had earlier incinerated the largely wooden city of Tokyo, killing some 100,000 civilians.[7] These massacres were supposed to be reprisals for Japan's attack on an American military base at Pearl Harbor.
The signature alibi for the atomic barbarism is that it "shortened the war and saved American lives." In 1985, while a reporter working in California and writing a story on Hiroshima and Nagasaki, I spoke on the phone with Walter Trohan, a former journalist for Colonel Robert McCormick's populist newspaper, the Chicago Tribune.
Trohan covered the White House. He had been close to all of the American presidents from FDR to Reagan. He knew the lesser fry too, such as Admiral William Leahy, Franklin Roosevelt's chief of staff.
Mr. Trohan informed this writer, with some indignation in his voice, even though the incident he was about to relate had occurred 42 years before, that Admiral Leahy told him as early as 1943 that the Japanese had been trying to surrender to US forces. He warned Trohan that if he printed that classified information before the war ended, Trohan would be imprisoned on a charge of espionage.
Trohan and his boss McCormick sat on the story until the Sunday in 1945 after Japan had been blasted with atomic bombs and had surrendered unconditionally. Then they printed the facts on the front page of the Chicago Tribune.
From 1943 onward the government of Japan had sought a negotiated peace that would leave Emperor Hirohito on his throne and a caretaker Japanese government in Tokyo intact. All Japanese armed forces would be surrendered and American soldiers and Marines would enter Japan without a shot being fired. This was to be the conditional surrender.
After this peace deal was rebuffed by President Roosevelt, tens of thousands of US Marines and sailors, and hundreds of thousands of Japanese civilians were killed, sacrificed on the altar of Roosevelt's doctrine of "unconditional surrender."
Franklin Roosevelt was the presidential criminal who had allowed Pearl Harbor to be attacked. He knew in advance that the attack was coming in December 1941. Incredibly, nearly 75 years later much of the US intelligence on Pearl Harbor remains classified and not subject to Freedom of Information Act disclosure.
What is "our" government hiding? Much of what can be pieced together was compiled by Robert Stinnett in his indispensable book, Day of Deceit; also worth reading is James Perloff's report, "Pearl Harbor: Hawaii was Surprised; FDR Was Not," in New American magazine, Dec. 7, 2015.
The Palestinians in particular and Muslims in general are students of history. They have noted that the U.S. and its Allies resorted to any means available, no matter how monstrous, to defeat what the Allies considered to be their "monstrous" foes, Germany and Japan.
Terrorism against German troops ("partisan warfare") as well as civilian populations (the civilian center of every major German city was bombed, and in many cases fire-bombed by British and US forces), was a routine occurrence. The goal was to exterminate, as far as possible, the men, woman and children of Germany and Japan.[8]
When Palestinians shoot and bomb Israeli troops, or ISIS militants target French theaters and Belgian subway stations, they are merely adopting the same tactics the Allies used during the "Good War." This is the terror contagion which we, in our boundless arrogance, have spread.
However cynical Mr. Obama's ulterior motives for visiting Hiroshima may be, the fact is that his visit should serve as a reassessment of the Allied doctrine of justified terrorism inflicted on civilian populations residing in nations with which the US is at war. Otherwise, we can expect no less inhuman treatment from the Sunni Wahhabist/Salafist Muslims who are at war with us and who are following our inhuman example.
Obama's next conciliatory visit should be in Dresden, Germany, the site of yet another genuine holocaust on par with Hiroshima and Nagasaki.
Alexis: Gordon Duff made a similar argument last November. He wrote:
"Europe loved their colonies when the French were marching Senegalese into German machine guns.  Europe loved colonialism, loved fighting wars around the world until the chickens came home to roost.
"Problem is, those doing the suffering in Europe are not those who profited from colonialism and war…
"France and its colonies in Southeast Asia and Africa, Britain in the 'Sub-continent,' even the Netherlands and Indonesia, everyone had their hands in the cookie jar.
"Conversely, there would be none of the flood we are seeing if it weren't for European arrogance, drawing maps around the world knowing instability and eternal war and the profits expected from same were to be a part of it.
"Today's refugee crisis is staged, intended to destroy Europe.  The question as always:  'Who benefits?'"
That argument cannot be dismissed easily. The refugee crisis is indeed staged and it was forged to destroy the central fabric of Europe. We know the names of the people who are behind it: George Soros, Barbara Lerner Spectre, among others.
Much of Europe is rightly revolting against this diabolical movement, but the sad part is that virtually no one revolted against the complete overthrow of Mossadegh in 1953. As Kinzer writes, America has been overthrowing one country after another for over a century.[9]
I am still waiting for a mass protest against the war in Syria in Europe and America. I am still waiting for virtually the entire population in Europe and America to ask judges to put people like Tony Blair, George W. Bush, Condoleezza Rice, Dick Cheney, and Donald Rumsfeld on trial.
---
[1] Christopher Simpson, The Science of Coercion: Communication Research and Psychological Warfare, 1945-1960 (New York: Oxford University Press, 1994), 8.
[2] Ibid.
[3] G. Edward Griffin, The Creature from Jekyll Island (Westlake Village, CA: American Media, 2010), 248.
[4] Stephen Kinzer, All the Shah's Men: An American Coup and the Roots of Middle East Terror (Hoboken, NJ: John Wiley & Sons, 2003 and 2008), xxv. We will discuss this book at length in the summer.
[5] Stephen Schlesinger and Stephen Kinzer, Bitter Fruit: The Story of the American Coup in Guatemala (Cambridge: Harvard University Press, 2005); see also Nick Cullather, Secret History: The CIA's Classified Account of Its Operations in Guatemala 1952-1954 (Stanford: Stanford University Press, 1999); Richard H. Immerman, The CIA in Guatemala: The Foreign Policy of Intervention (Austin: University of Texas Press, 1982 and 2007).
[6] Richard Weaver, Ideas Have Consequences (Chicago: University of Chicago Press, 1948 and 1913).
[7] See for example Richard Rhodes, The Making of the Atomic Bomb (New York: Simon & Schuster, 1987); Gabriel Kolko, The Politics of War: The World and United States Foreign Policy, 1943-1945 (New York: Pantheon Books, 1990); Elise K. Tipton, Modern Japan: A Social and Political History (New York: Routledge, 2002).
[8] See for example R. M. Douglas, Orderly and Humane: The Expulsion of the Germans after the Second World War (New Haven: Yale University Press, 2013); Giles MacDonogh, After the Reich: The Brutal History of the Allied Occupation (New York: Basic Books, 2007); Alfred-Maurice de Zayas, A Terrible Revenge: The Ethnic Cleansing of the East European Germans (New York: St. Martin's Press, 2006); James Bacque, Crimes and Mercies: The Fate of German Civilians Under Allied Occupation, 1944–1950 (Vancouver: Talonbooks, 2007); Thomas Goodrich, Hellstorm: The Death of Nazi Germany, 1944-1947 (Sheridan, CO: Aberdeen Books, 2010).
[9] Stephen Kinzer, Overthrow: America's Century of Regime Change from Hawaii to Iraq (New York: Times Books, 2006).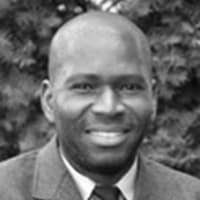 ATTENTION READERS
We See The World From All Sides and Want YOU To Be Fully Informed
In fact, intentional disinformation is a disgraceful scourge in media today. So to assuage any possible errant incorrect information posted herein, we strongly encourage you to seek corroboration from other non-VT sources before forming an educated opinion.
About VT
-
Policies & Disclosures
-
Comment Policy
Due to the nature of uncensored content posted by VT's fully independent international writers, VT cannot guarantee absolute validity. All content is owned by the author exclusively. Expressed opinions are NOT necessarily the views of VT, other authors, affiliates, advertisers, sponsors, partners, or technicians. Some content may be satirical in nature. All images are the full responsibility of the article author and NOT VT.