…by Jonas E. Alexis
Unlike Newsweek, the New York Times, the Washington Post and other outlets, the L.A. Times has finally got it right: NATO and the United States are wrong and Russia is right. Joshua R. Itzkowitz Shifrinson, an international security fellow at Dartmouth College and assistant professor at the Bush School of Government, Texas A&M University, has recently reported that The United States, according to Russia,
"has failed to uphold a promise that NATO would not expand into Eastern Europe, a deal made during the 1990 negotiations between the West and the Soviet Union over German unification. In this view, Russia is being forced to forestall NATO's eastward march as a matter of self-defense.
"The West has vigorously protested that no such deal was ever struck. However, hundreds of memos, meeting minutes and transcripts from U.S. archives indicate otherwise. Although what the documents reveal isn't enough to make Putin a saint, it suggests that the diagnosis of Russian predation isn't entirely fair."[1]
This a fair point. It has been reported by Newsweek itself that "The U.S. Army in Europe has kicked off an exercise that will see over 4,000 troops from NATO allies arrive in the Baltics and 10,000 soldiers from 13 countries across Eastern Europe."[2] But the same magazine has been perpetuating that Putin is actually the aggressor in this covert war.
In any event, we should welcome Mr. Shifrinson to VT. Glad to hear that he is slowly but surely catching up.
VT writers and editors have been saying for the past three years that Russia has been unfairly criticized and that the West is actually playing double standard. Russia has also reached out to the West numerous times, but the Neocons in Washington and elsewhere have universally crippled any peaceful resolution.
You remember Victorian Nuland's lovely words, "Fuck the E.U."?[3] You remember how she bragged about spending at least $5 billion in Ukraine to create disruptive movements?
To this very day, the Neocons are still desperate. During the first week of this month, Jewish Neocon Elliot Abrams wrote an article in Newsweek saying that "Assad uses poison gas again"![4]
You see, no amount of incontrovertible evidence will convince people like Abrams. He must know that Assad did not use poison gas against his own people. He must know that no serious intelligence official believes this blatant lie anymore. In fact, this has been thoroughly pointed out by Seymour M. Hersh himself in his recent book The Killing of Osama Bin Laden.[5]
But because he is morally and intellectually blind, Abrams has to propound one lie after another in order to advance his essentially Talmudic agenda. In fact, Abrams has a history of lying. In fact, he is in cahoots with the current regime. Abrams was actually "a key figure in the Ronald Reagan administration before being convicted (and later pardoned) of charges related to the Iran-Contra scandal." We are told:
"During investigation of the Iran-Contra Affair, Lawrence Walsh, the Independent Counsel tasked with investigating the case, prepared multiple felony counts against Abrams but never indicted him. Instead, Abrams cooperated with Walsh and entered into a plea agreement wherein he pleaded guilty to two misdemeanors of withholding information from Congress.
"He was sentenced to a $50 fine, probation for two years, and 100 hours of community service. However, Abrams was pardoned by President George H. W. Bush, in December 1992 (as he was leaving office following his loss in that year in the U.S. presidential election)."
The man is obviously a criminal, but Bush released him. Now Abrams is out there committing more political crimes under the name of "democracy" and "freedom." "On February 5, 1997, the D.C. Court of Appeals publicly censured Abrams for giving false testimony on three occasions before congressional committees."
Abrams would not have been able to continue his political crime had he not been pardoned by marionette Bush. Obviously people like Bush and Abrams believe that they will get away with their diabolical crimes. But they seem to forget one thing: judgment delayed does not necessarily mean judgment denied.
Perhaps they need to start reading Dante or Hegel's idea of the cunning of reason.
---
[1] Joshua R. Itzkowitz Shifrinson, "Russia's got a point: The U.S. broke a NATO promise," LA Times, May 30, 2016.
[2] Damien Sharkov, "U.S. Kicks off 10,000 Strong Drill in Eastern Europe," Newsweek, May 29, 2016.
[3] "'Fuck the EU': US diplomat Victoria Nuland's phonecall leaked – video," Guardian, February 7, 2014.
[4] Elliot Abrams, "Assad Uses Poison Gas Again. What Is Obama Going to Do?," Newsweek, May 5, 2016.
[5] Seymour M. Hersh, The Killing of Osama Bin Laden (New York: Verso, 2016).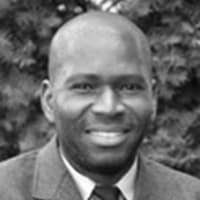 ATTENTION READERS
We See The World From All Sides and Want YOU To Be Fully Informed
In fact, intentional disinformation is a disgraceful scourge in media today. So to assuage any possible errant incorrect information posted herein, we strongly encourage you to seek corroboration from other non-VT sources before forming an educated opinion.
About VT
-
Policies & Disclosures
-
Comment Policy
Due to the nature of uncensored content posted by VT's fully independent international writers, VT cannot guarantee absolute validity. All content is owned by the author exclusively. Expressed opinions are NOT necessarily the views of VT, other authors, affiliates, advertisers, sponsors, partners, or technicians. Some content may be satirical in nature. All images are the full responsibility of the article author and NOT VT.