By Sajjad Shaukat
At least 42 persons were killed and more than 230 wounded by the three suicide bombers who carried out simultaneous attacks at the Atatürk International Airport in Istanbul, on June 28, this year. Three militants opened fire to create panic outside the airport, before two of them got inside and blew themselves up.
Although no group claimed responsibility for these terror attacks, yet Turkish Prime Minister Binali Yildirim said. "Our thoughts on those responsible for the attack lean toward Islamic State" (Also known as ISIS or ISIL or Daesh). John Brennan, head of the US CIA also stated that the attack bore the hallmarks of Islamic State "depravity."
Ankara is part of a US-led military coalition against the ISIS in Syria and Iraq. But, Turkish President Recep Tayyip Erdogan who always follow ambivalent policies has taken steps this week to improve relations with Israel and Russia to strengthen its hand in fighting against militants, said the attack at the airport should serve as a turning point in the global battle against terrorism.
While ignoring any indication regarding the militant outfit Kurdistan Workers' Party-PKK which also did not claim responsibility for these triple suicide assaults, and which is being assisted by American CIA, including Israeli Mossad, some Jewish-controlled media suggested, "The working theory is that the attackers may have been Chechen jihadists from southwest Russia, who could have links to ISIS." Speaking in the tone of Jewish media, a Turkish official told the AP that the "three bombers who carried out the attack on Istanbul's main airport had connections to Russia, Uzbekistan and Kyrgyzstan."
The Turkish government is simultaneously facing two main terrorist organizations PKK and ISIS. Since July 2015, Turkish Special Forces have been launching a counter-terrorism campaign against the PKK. While as part of the anti-ISIS coalition, Ankara carried out numerous airstrikes against ISIS strongholds in Iraq and artillery shelling across the border with Syria.
ISIS which accepted responsibility for several terror attacks in Turkey was also blamed for March 19 and January 12 attacks in Istanbul as well as the October 10, 2015 assault in Ankara, which claimed over 100 civilian lives. But, in most of the cases, PKK did not claim responsibility.
However, like the previous terror attacks, the triple suicide assaults at the Atatürk International Airport cannot be seen in isolation. The fact of the matter is that Turkish President Erdogan who have been acting upon the double game of the US-led entities which include some European countries and particularly Israel against Russia regarding Syria and ISIS have become target of his own double game.
As a harbinger of ideological revolution in Turkey, Recep Tayyip Erdogan who rose to power by the virtue of Justice and Development Party's Muslim backgrounds, assumed the office as the prime minister of Turkey on March 1, 2003. He became very popular in the Muslims countries due to various decisions and measures such as veto of a proposal to allow the US to use Turkish territory to open a second front against Iraq in order to topple Saddam Hussein, defiance of the US by receiving Khalid Meshaal, the head of the political bureau of Hamas, rejection of an invitation from former prime minister Ariel Sharon to visit Israel, refusal to meet Ehud Olmert, the then-Israeli minister of labour and trade's visit to Turkey, strong stand for the Palestinians during the war on Gaza in 2008 and accusing Israel of committing war crimes.
In January 2009, while addressing Shimon Peres at the World Economic Forum at Davos, Tayyip Erdogan told the Israeli president, "President Peres, you are old, and your voice is loud out of a guilty conscience. When it comes to killing, you know very well how to kill. I know well how you hit and kill children on beaches."
After the destruction of more than 7,500 Palestinian homes and displacement of some 3,500 families by a brutal military operation, Israel started the blockade of Gaza in 2007 by preventing humanitarian aid to the Palestinians. In May 2010, Israeli navy stormed the Turkish ship Mavi Marmara—the flagship of a flotilla of vessels, which was carrying humanitarian aid, arranged by the pro-Palestinian activists and thus, killed nine Turkish citizens. Turkish Prime Minister Erdogan told the Turkish parliament, "Turkey's friendship is strong; and all should know that our hostility is strong too…the international community has to say to Israel enough is enough."
The Arab world defended the Turkish prime minister who withdrew his ambassador from Israel, leading to his country's flag being hoisted by protesters in massive demonstrations which stretched throughout Baghdad, Damascus, Cairo and Beirut.
Besides, Erdogan was considered by the Western countries as a devoted Muslim whose wife Emine wears a headscarf like millions of Muslim women around the world.
Nevertheless, Tayyip Erdogan who emerged as leader of the Islamic World surprised the Muslims when his own dual approach and secret strategy was exposed, as he was following the double game of the US-led Western countries and Israel.
When on September 30, 2015, the Russian-led coalition of Iran, Iraq, the Syrian army-the National Defense Forces (NDF) and Lebanon-based Hezbollah started attacking the US-CIA-Mossad assisted ISIS terrorists, Al-Qaeda's Al-Nusra Front and the rebels who have been fighting to oust the Syrian President Assad's regime and against the current Iraqi regime as part of America's double game to secure the Israeli illegitimate interests in the Middle East, Turkish President Erdogan's real face was exposed. Covertly, like some Gulf countries, especially Saudi Arabia, he acted upon the policies of the US, Israel and Western Europe, and distorted the image of Turkey in the eyes of the Muslim World.
On November 26, 2015, a Russian plane was brought down by Turkey without any warning as part of the US-planned scheme and war-like situation was created between Moscow and Ankara. Although Turkey is the member of the NATO, yet President Erdogan misperceived that US-led NATO would defend Turkey against Russia, as attack on one country is considered as an attack on all the NATO countries. America and other NATO states did not want to take the risk of war against Russia for the sake of Ankara. But, Turkish President Erdogan continued acting upon the double game of the US-led countries.
In this regard, Russia's Minister of Foreign Affairs, Lavrov pointed out, "By shooting down a Russian plane on a counter-terrorist mission in Syria did not violate Turkey's airspace…the Turkey's actions appear planned, and undertaken with a specific objective…Turkey's role in the propping up the terror network through illegal oil trade…Turkey's involvement in the ISIS' illegal trade in oil, which is transported via the area where the Russian plane was shot down, and about the terrorist infrastructure, arms and munitions depots and control centers that are also located there."
Retired French General Dominique Trinquand also endorsed Lavrov's stance by stating, "Turkey is either not fighting ISIL at all or very little, and does not interfere with different types of smuggling that takes place on its border, be it oil, phosphate, cotton or people…the reason we find this line of questioning fascinating is that just in the aftermath of the French terror attack asked who is the one breaching every known law of funding terrorism when buying ISIS crude oil, almost certainly with the tacit approval by various western alliance governments, and why is it that these governments have allowed said middleman to continue funding ISIS for as long as it has?"
On April 26, 2016, RT (Russian TV Channel) documentary with exclusive eye witness reports and documents, abandoned by retreating jihadists and found by RT documentary crew members in a region liberated by Syrian Kurds, pointed to commercial scale oil smuggling operations and cozy relations between ISIS and Turkey. The area surrounding the town is well known for its vast oil reserves and extraction activity that for months was reaped by ISIS command to generate revenue. A teenage oil refinery worker told RT, "Of course, they wouldn't get any weapons from Turkey if they didn't ship them oil…they…go with the oil and come back with the guns."
 ISIS member from Saudi Arabia, Muhammed Ahmed Muhammed told RT. "Crossing the Syrian-Turkish border was also very easy…the Islamic State erased the borders…there are apparent ties between Turkey and IS…Turkey decided to support IS so they could destroy Syria. But Syria will stand up to them."
Besides RT, Sputnik, some other analysts and especially the VT have also shown solid proof by pointing out, "While we patiently dig to find who the on and offshore commodity trading middleman are, who cart away ISIS oil to European and other international markets in exchange for hundreds of millions of dollars, one name keeps popping up as the primary culprit of regional demand for the Islamic State's terrorist oil-that of Turkish president Recep Erdogan's son Bilal Erdogan…who owns several maritime companies has signed contracts with European operating companies to carry Iraqi stolen oil to different countries…ISIS is being fed and kept alive by Recep Tayyip Erdogan, Turkish intelligence service, including MIT, the Turkish CIA. ISIS militants were trained by US, Israeli and now it emerges by Turkish Special Forces at secret bases in Konya Province inside the Turkish border to Syria."
In October 2014, US Vice President Joe Biden told a Harvard gathering that Erdogan's regime was backing ISIS with "hundreds of millions of dollars and thousands of tons of weapons.
Taking note of Turkey's pro-Israeli policies and against the Syrian refugees, Muslim analysts and a number of human rights groups, particularly Amnesty International in its press release on April 1, 2016 criticized, the controversial Turkish-EU refugee deal by indicating, "Large-scale forced returns of refugees from Turkey to war-ravaged Syria expose the fatal flaws in a refugee deal signed between Turkey and the European Union…all forced returns to Syria are illegal under Turkish, EU and international law."
Confused owing to his own double game and that of the US-led West, on May 8, 2016, Turkish President Erdogan has kept up his rebuke of European nations, accusing them of dictatorship and cruelty for keeping their frontiers closed to migrants and refugees fleeing the Syrian conflict. He clarified that "Turkey would not meet a EU demand for his country to reform its anti-terrorism legislation." As Erdogan has become target of his dual strategy, hence, a rift has been created between the West and Turkey, the close ally of NATO. On February 10, 2016, President Erdogan lashed out at the US over its support for Syria's main Kurdish group, saying, "The failure to recognise the Democratic Union Party (PYD) as a terrorist group is creating a "sea of blood". He explained, "The PYD, on which the US relies to battle so-called Islamic State in Syria, is an offshoot of the banned Kurdistan Workers' Party."
Pursuing the US double game, Turkey has also been backing the Syrian rebel groups, the Al-Nusra Front and ISIS militants. In accordance with the CIA directions, in Aleppo city, shell and mortar attacks by ISIS and the rebel groups have continued on the Kurdish neighborhood of Sheikh Maqsoud. ISIS has also continued firing rockets across the border into the Turkish town of Kilis. In the pretext, the Turkish military is retaliating with shell fire and has also been interfering in Syria.
It is of particular attention that like the United States, Ottoman Empire of Turkey was a large multi-ethnic state. European powers, especially the Great Britain played a key role in disintegration of the Ottoman Empire. In order to maintain their control, one of the British strategies was divide and rule which was being practiced through various tactics such as arrangement of rebellions, manipulation of ethnic and sectarian differences and so on. The Britain provided soldiers, weapons and money to the Arab subjects against Turkish Empire.
According to the Sykes-Picot Agreement, the British and French agreed to divide the Arab world between themselves. The Britain took control of what are now Iraq, Kuwait, and Jordan. The French were given modern Syria, Lebanon and southern Turkey. Thus, they brought about the end of the Ottomans and the rise of the new states like Jordon, Sudan, Syria, Kuwait etc. with borders running across the Middle East, dividing Muslims from each other.
Henry Kissinger had suggested the split of Iraq into three independent regions, ruled by Kurds, Shias and Sunnis.
Clandestinely, President Erdogan who has been supporting the US-led policy of divide and rule has become target of his own double game at the cost of Turkey and other vulnerable
Muslim countries—the Middle East which have been destabilized by America, some European countries and Israel in the pretext of fighting ISIS or terrorism.
Notably, Israel's President Reuven Rivlin has sent his condolences to the Turkish people in connection with the terror attacks at the airport in Istanbul. The countries have reconciled after years of tension over the death of Turkish nationals at the hands of Israeli commandoes who had stormed the Turkish ship Mavi Marmara. Reuven Rivlin wrote a letter saying: "I take this opportunity to welcome the chance to renew our good relationship especially because our strengthened dialogue will greatly aid in our joint efforts against this threat, and because it sends a strong message to the terrorists that we will stand untied against hatred."
Similarly, when on March 19, 2016, three Israelis were killed and five were wounded in the suicide bombing in Istanbul, Turkish President Erdogan wrote a letter of condolences to President Reuven Rivlin, saying he was "very sorry" to hear that three Israelis were killed and five wounded in the Istanbul attack.
Sometimes, the hunter becomes the hunt and the gunner himself becomes a target. It happens so with the Turkish President Recep Tayyip Erdogan whose country Turkey pays for his double game and that of the US-led entities, as the militants of the PYD, PKK and ISIS would continue terror attacks in Turkey as part of the secret game, especially of CIA and Mossad to destabilize this Muslim country.
Sajjad Shaukat writes on international affairs and is author of the book: US vs Islamic Militants, Invisible Balance of Power: Dangerous Shift in International Relations
Email: sajjad_logic_pak@hotmail.com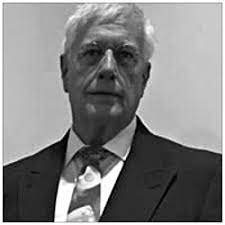 Gordon Duff posted articles on VT from 2008 to 2022. He is a Marine combat veteran of the Vietnam War. A disabled veteran, he worked on veterans and POW issues for decades.
Gordon is an accredited diplomat and is generally accepted as one of the top global intelligence specialists. He manages the world's largest private intelligence organization and regularly consults with governments challenged by security issues.
Duff has traveled extensively, is published around the world, and is a regular guest on TV and radio in more than "several" countries. He is also a trained chef, wine enthusiast, avid motorcyclist, and gunsmith specializing in historical weapons and restoration. Business experience and interests are in energy and defense technology.
ATTENTION READERS
We See The World From All Sides and Want YOU To Be Fully Informed
In fact, intentional disinformation is a disgraceful scourge in media today. So to assuage any possible errant incorrect information posted herein, we strongly encourage you to seek corroboration from other non-VT sources before forming an educated opinion.
About VT
-
Policies & Disclosures
-
Comment Policy
Due to the nature of uncensored content posted by VT's fully independent international writers, VT cannot guarantee absolute validity. All content is owned by the author exclusively. Expressed opinions are NOT necessarily the views of VT, other authors, affiliates, advertisers, sponsors, partners, or technicians. Some content may be satirical in nature. All images are the full responsibility of the article author and NOT VT.