Asif Haroon Raja
The US in connivance with Israel, NATO and India had planned in 2001 to burn Pakistan as well as several other Muslim countries in the flames of terrorism. In Pakistan, fire was initially lit in FATA and Baluchistan in 2003/04 and gradually the flames were spread to other parts of the country. Afghanistan which was occupied in November 2001 with the help of Pakistan was used as the base of operation for launching biggest ever covert war with India in the lead role. India opened up 4 Pakistan specific Consulates and inducted 14 intelligence units in Afghanistan besides opening about 70 training camps along Pak border. TTP and its affiliates in FATA; BLA, BRA, BLF in Baluchistan and MQM in Karachi were used as proxies to create chaos. The sinister plan was launched cunningly by hoodwinking Pakistan leadership and making it believe that the US was a friend and it genuinely wanted Pakistan to become a coalition partner to fight global war on terror as a frontline state. For 2-3 years, Pakistan was praised and patted, after which the US began to change colors. It started finding faults and created an atmosphere of mistrust. Pakistan was maligned on trumped up charges and asked to do more against the terrorists. Afghanistan under puppet Karzai accused Pakistan of being in league with Al-Qaeda and Taliban. This was a willful cover up plan to hide their crimes.
While pressing Pakistan to do more, the US and its strategic partners kept funding, equipping, and guiding TTP and Baloch rebel groups to fight Pak security forces. Idea was to make the two sides fight to death. Any effort by Pakistan to make peace deal with a component of TTP was sabotaged by drone attack. It happened in South Waziristan (SW), Bajaur and North Waziristan (NW). Pakistan naively believing that it was fighting a just war against terrorism put in its best but couldn't defeat it due to continuous support provided to the terrorists by outsiders. Porous nature of western border enabled the patrons to supply funds and arms uninterruptedly.  By 2009, internal threat posed by militancy had morphed into an existential threat for Pakistan since the militants in northwest had managed to gain ascendency over 18 administrative units and Fazlullah had made a state within state in Swat.
Terrorism couldn't be bottled up even after launching major operations in Swat-Shangla, Bajaur and SW and auxiliary operations in other five tribal agencies. The TTP with the help of its paymasters succeeded in making NW as its main base and bringing over 50 banned groups under its wings. In Baluchistan, the insurgency sparked in 2004 was converted into a separatist movement after the death of Nawab Akbar Bugti in August 2006. The Baloch rebel leaders in exile were hosted in Kandahar, Geneva, London and Washington and their cause promoted.
Pakistan and its premier institutions were maligned under a well-orchestrated propaganda campaign launched by Indo-Afghan-Israel-US-Western media duly supplemented by Pak media. Major thrust remained on the Army, ISI and nuclear program. India started water terrorism by building over 60 dams on rivers flowing into Pakistan from occupied Kashmir to make it water scarce. Karachi was made restive from 2008 onwards with the help of MQM to further bleed Pakistan's economy. Purpose was to denigrate and discredit Army and ISI in the eyes of public and the world that the duo was in cahoots with terrorists. About the nuclear program, an impression was built that it was unsafe and will fall in wrong hands. Overall objective behind long drawn covert cum propaganda war was to isolate Pakistan diplomatically, exhaust it economically, politically and traumatize the people socially and bring the country to a stage wherein it was forced to give up its nukes and to accept India's hegemony in return for letting it survive as a nation.
In case Pakistan refused to bend, conducive conditions were to be created for India to launch its Cold Start doctrine at a time when about three corps had been pinned down in the war zones and the Army as a whole recycling the troops in war zones was fatigued and its equipment worn out. The PPP led regime was installed in 2008 to cross the red lines and make the Army, ISI and nuclear setup subservient to civilian and Washington control. Memo scandal in October 2011 was a move in that direction which was blunted by the Army and ISI. But for these two institutions and resilience of the people, the enemies of Pakistan might have succeeded in fragmenting Pakistan into quasi states. Map of truncated Pakistan without Baluchistan and FATA /Khyber Pakhtunkhwa had been in circulation since 2006. Refer to Lt Col Ralph Peters map.
When PML-N took over power in June 2013, Pakistan's economy was at the brink of collapse and the country was engulfed in worst ever energy crisis. Incidents of terrorism had peaked. Pakistan's image had sunk low and was dubbed as a failing state. Turbulence in Afghanistan was affecting Pakistan the most because of huge influence of India in all state departments and RAW-NDS nexus. In Middle East, the US-NATO had virtually divided Iraq on ethnic/sectarian lines into three zones after the fall of Saddam Hussain but failed to make Iraq stable. They successfully toppled and killed Qaddafi in Libya but made the country unruly. Chaos was successfully stoked in Yemen and Syria and civil war is still raging in the two countries.  Iran was in firing line of USA and Israel till end 2014.
The detractors fomented chaos in Pakistan but failed to unhinge it or trigger civil war despite spending colossal amounts and weaving series of plans since 2001. They could neither crack the trunks of Army and ISI nor could they generate an uprising like in so many states in Middle East.
To their utter surprise and dismay, they found Pakistan's economy making a turnaround in 2014 and all the three conflict zones getting pacified. Outstanding successes achieved by Operation Zarb-e-Azb, FC operation in Baluchistan and Rangers operation in Karachi were huge setbacks for the conspirators who had poured in vast amounts to keep these regions in perpetual turmoil. Provision of concrete evidence of RAW's involvement in FATA, Baluchistan and Karachi to the US and the UN by Pakistan embarrassed India for the first time. Failing to defeat the Taliban and achieving any of the stated objectives in Afghanistan lowered the prestige of sole super power. After withdrawal of bulk of forces, tiny Resolute Support Mission is in no position to change the fortunes of war in Afghanistan in their favor. The Taliban are on the offensive and have control over 80% Afghan Territory. Taliban's resurgence has forced the US to delay the pullout of RSM and to give it a combat role as well to assist Afghan forces.
As if these woes were not enough, China's pledge to invest $46 billion to construct CPEC flabbergasted USA and India, for they knew that its completion would change the complexion of Pakistan and it would not only become prosperous but also secure. PTI-PAT dharna in September 2014 was the first act to scare away the Chinese and stall the CPEC. We know the billions of loss incurred by Pakistan by the six-month sit-in besides the time loss. But for that aimless dharna which delayed the visit of China's president to sign the agreement, at least the road infrastructure connecting Kashgar with Gwadar would have been completed by now. We also know what the objective behind the farce of route controversy was. Thanks to the determination of Gen Raheel Sharif who pledged to complete it at all cost, the project is proceeding at a fast pace despite obstacles created by certain political parties and nationalists.
These happy tidings for Pakistan made the Indo-Afghan-US trio desperate and in panic India opened up a special desk in New Delhi and allocated $300 million with the sole task of scuttling CPEC at all cost. After keeping the LoC in Kashmir and working boundary in Sialkot heated up for a long time, India undertook series of false flag operations to portray Pakistan as a terror abetting country. Karzai and other anti-Pakistan elements in Afghanistan were bribed heavily and told to reinvigorate acts of sabotage along the CPEC with the help of fugitive TTP leaders based in Kunar and Nangarhar. Ajit Doval speeded up his efforts to marry Daesh with Jamaat-e-Ahrar led by Khalid Khurasani at Nangarhar and to activate Daesh in Pakistan. Ashraf Ghani and Dr. Abdullah's attitude has turned aggressive as was evident from the offensive action at Torkham and their hostile statements. Indo-Afghan-Iran agreement to upgrade Chahbahar was a willful act to not only undercut Gawadar but also isolate Pakistan. The US Congressmen and media in particular have become abrasive and have not only blocked supply of 8 F-16s but are also building pressure to stop financial assistance and to put Pakistan under sanctions. In their view Pakistan is untrustworthy and is linked with Haqqani Network and Quetta Shura. Drone attack in Baluchistan killing Mullah Mansour was a hostile act.
All this time the adversaries of Pakistan have been making subtle efforts to spoil civil-military relations. Both Nawaz Sharif and Gen Raheel Sharif were repeatedly provoked to lock horns. An impression was built that the two are not on one page and the Army is unhappy with the PM. This perception has been propagated by media since the days of dharna in 2014 and despite clarifications made by the ISPR on several occasions that the Army supports democracy and there is no friction between the two, the haters of Nawaz with vested interests and guided by outsiders keep churning this perception time and again that both are uneasy and the day is not far when Gen Raheel will boot out Nawaz. Recent display of banners asking Gen Raheel to takeover power and impose martial law is part of the sinister plan to damage civil-military relations. Panama leaks scandal seem to be part of the conspiracy to unseat the PM and then create political chaos. A deliberate hate campaign has been unleashed by print, electronic and social media against Nawaz and his family projecting Nawaz as the most sinful and corrupt leader ever seen in Pakistan and a security risk. The only possible way to stop work on CPEC is to topple the govt.
The opposition parties led by power hungry PTI and PPP have ganged up and are eager to start another self-destructive dharna. None among the lot has any concern about the criticality of the obtaining internal and external security situation and the dangerous designs of Indo-Afghan-US-Israel against Pakistan. They are least bothered about the reign of terror launched by Indian forces in occupied Kashmir and the screams of Kashmiris. The Kashmiris are chanting slogans of "Pakistan Zindabad" while receiving barrage of bullets. Poisonous pellets are being fired on protesters and hospitals are getting flooded with grievous eyes injuries and some are losing sight. Ambulances carrying injured and hospitals are being targeted with impunity. Hapless Kashmiris living in open prison are expectantly looking towards Pakistan and seeking their moral and political support in their hour of trial but their cries are falling on deaf ears. Mere condemnation and few statements would be of no use. All political parties should be out on the streets protesting against atrocities of Indian security forces, while all the TV channels should be focusing on Kashmir and nothing else. Government machinery and diplomatic missions should further gear up their efforts to highlight the atrocities of 700,000 Indian soldiers who have been given a license to kill and rape without any fear of accountability. If the Kashmiris can defy the military might of India and raise Pakistan flags in the face of bullets and bayonets, why are we afraid to raise our voices? Conscience of the international community has to be awakened. A defining moment has come and this moment must not be wasted away.
The writer is a war veteran, retired Brig, defence analyst, columnist, author of 5 books, Director Measac Research Centre, Director Thinkers Forum Pakistan. asifharoonraja@gmail.com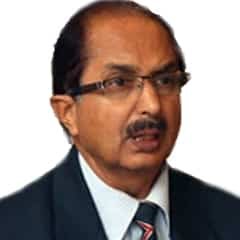 Brig. General Asif Haroon Raja is on the board of advisors for Opinion Maker.  He holds an MSc war studies degree.  A second-generation officer, he fought the epic battle of Hilli in northwest East Bengal during 1971 war,
He served as Directing Staff Command & Staff College, Defence Attaché Egypt, and Sudan and Dean of Corps of Military Attaches in Cairo. He commanded the heaviest brigade in Kashmir. He is tri-lingual and speaks English, Pashto, and Punjabi fluently.
Currently, he is a defense analyst and columnist and writes articles on security, defense, and political matters for numerous international/national publications.  He is chairman at the Thinkers Forum Pakistan, Director Measac Research Centre, & Member CWC PESS & Veterans Think Tank
He is also the author of many books;  'Battle of Hilli', '1948, 1965 & 1971 Kashmir Battles and Freedom Struggle', 'Muhammad bin Qasim to Gen Musharraf', and Roots of 1971 Tragedy'.  His latest book is 'Tangled knot of Kashmir : Indo-Pakistan antagonism: vol. 1 and vol. 2″
ATTENTION READERS
We See The World From All Sides and Want YOU To Be Fully Informed
In fact, intentional disinformation is a disgraceful scourge in media today. So to assuage any possible errant incorrect information posted herein, we strongly encourage you to seek corroboration from other non-VT sources before forming an educated opinion.
About VT
-
Policies & Disclosures
-
Comment Policy
Due to the nature of uncensored content posted by VT's fully independent international writers, VT cannot guarantee absolute validity. All content is owned by the author exclusively. Expressed opinions are NOT necessarily the views of VT, other authors, affiliates, advertisers, sponsors, partners, or technicians. Some content may be satirical in nature. All images are the full responsibility of the article author and NOT VT.