…by Jonas E. Alexis
Last January, Corey Rayburn Yung of the University of Kansas School of Law declared that there were some allegations which pointed to the direction that the FBI was implicitly promoting child pornography. Yung moved on to write,
"If the allegations against the F.B.I. are true regarding its control of the network [child pornography] for approximately two weeks, it actively participated in the revictimization of those depicted in child pornography with no possibility of controlling distribution."[1]
Yung declared that "In 1982, in New York v. Ferber, the Supreme Court held that child pornography was not protected under the First Amendment."[2]
Elizabeth E. Joh of the University of California School of Law responded by saying,
"Participating in the distribution of child pornography is a federal crime. But that's exactly what the F.B.I. did in this case. In order to identify more than 1,000 people suspected of trading in child pornography, the F.B.I. operated a child pornography website for nearly two weeks.
"During that period, more than 23,000 images of child pornography were available for viewing, downloading and endless reproduction in ways completely beyond the F.B.I.'s control. In short: The government has criminalized an activity and acted to further the commission of just that crime."[3]
Carissa Byrne Hessick of the University of Utah's S.J. Quinney College of Law disagreed with Joh. She wrote,
"The fact that the F.B.I. committed a crime by operating a child pornography website, Playpen, rather than simply shutting it down as they have done previously, shouldn't be immediately condemned.
"Law enforcement regularly conducts undercover operations to catch criminals. And, as part of those undercover operations, officers sometimes engage in illegal activity to gather evidence or to keep the investigation confidential."[4]
Hessick left one central ingredient in her entire project: practical reason. Hessick admitted that "the F.B.I. committed a crime" by operating child pornography. But Hessick took the irrational step by saying that that particular crime "shouldn't be immediately condemned." We are definitely confronted with an internal contradiction here, one which plays a central role in the psychological war.
What Hessick ended up saying here is that if the F.B.I. operates child pornography, then it shouldn't be condemned; they have good reasons to do so. But if other individuals do the same thing for less than two hours, they should be arrested and prosecuted! Obviously this wicked ideology is not compatible with what Immanuel Kant would call practical reason.
Moreover, is it really necessary to deliberately promote criminal activities to "catch" criminals, as Hessick argued? We all need to stop child pornography, but first, have a little child pornography? The logic doesn't follow at all.
Hessick obviously cannot get out that contradiction. And by defending the desire of the minority, Hessick finds herself in the vortex of her own circular argument. She is actually working out her own relationship with intellectual death. Incidentally, there is enough evidence which indicates that the F.B.I. on several occasions implicitly promotes child pornography:
"Membership on the largest 'dark web' child pornography site rose by a third and it ran 'much better' while it was operated secretly by the FBI, one defense lawyer in the 'Playpen' case has argued, seeking to have the charges dismissed.
"After taking control of "Playpen" in February 2015, the FBI continued to operate the child pornography site for two more weeks, seeking to infect users' computers with malware. Over 4,000 computers worldwide were hacked in this fashion, and 186 people were charged. A defense attorney for one of them is now saying the FBI did a better job of running the site.
"Steven Chase, the original administrator of Playpen, is accused of participating in a 'child exploitation enterprise.' His attorney is seeking to have the case dismissed due to 'outrageous government conduct…'"
Peter Adolf, an assistant federal defender in the Western District of North Carolina, declared,
"The FBI distributed child pornography to viewers and downloaders worldwide for nearly two weeks, until at least March 4, 2015, even working to improve the performance of the website beyond its original capability."[5]
There is more here than meets the eye and ear:
"FBI-owned Megaupload.org, the domain that feds seized from Kim Dotcom, is now serving something hotter than the movies it used to offer. It is now full of ads for porn and other 18+ entertainment."
There is another big issue here. If child pornography is wrong, then people like Wilhelm Reich would be condemned as well. But academics like Hessick are obviously not willing to let their celebrated hero go.
Keep in mind that it was Reich who said that: "Sexual inhibition prevents the average adolescent from thinking and feeling in a rational way."[6] Reich continued,
"If one succeeds in getting rid of the childhood fear of masturbation and as a result thereof genitality demands gratification, then intellectual insight and sexual gratification are wont and prevail."[7]
Reich taught that opposition to "childhood masturbation" is "a bourgeois invention."[8] Reich has been dead for many years, yet his legacy lives on. He is a cultural phenomenon.[9] As the Guardian put it, Reich was "the man who invented free love."[10] People like Norman Mailer, J.D. Salinger, Saul Bellow, Paul Goodman, Allen Ginsberg, Jack Kerouac, Dwight Macdonald and William S. Burroughs have all been influenced by Reich's "orgone."[11] Mailer himself said of one of Reich's books,
"The Function of the Orgasm was like a Pandora's box to me. It opened a great deal because I had – to speak personally – I'd been struck with an itch in my own orgasm. So much was good in it; so much was not good in it. And his notion that the orgasm in a certain sense was the essence of the character, which came out and was expressed in the orgasm, gave me much food for thought over the years.
"What was important to me was the force, and clarity and power of [Reich's] early works, and the daring. And also the fact that I think in a basic sense that he was right."[12]
Christopher Turner of the Guardian writes,
"In 1947, after Harper's magazine introduced Reich to mainstream Americans as the leader of 'a new cult of sex and anarchy' that was blooming along the west coast, where Henry Miller and other bohemians lived in shacks along the Pacific, the Food and Drug Administration began investigating Reich for making fraudulent claims about the orgone energy accumulator."[13]
What we are saying here is that the moral order or practical reason is connected to everything else. And whenever an entity or even an individual deliberately dismisses or denies the moral order, he will end up in moral and intellectual death. This is why Hessick couldn't make a rational point. This is why the F.B.I. couldn't be taken seriously when they deliberately promoted child pornography.
---
[1] Corey Rayburn Yung, "F.B.I Allowed for More Victimization by Permitting a Child Pornography Website," NY Times, January 27, 2016.
[2] Ibid.
[3] Elizabeth E. Joh, "The Government Shouldn't Distribute Child Pornography. Period," NY Times, January 27, 2016.
[4] Carissa Byrne Hessick, "Law Enforcement Alone Shouldn't Decide When to Use a Pornography Website to Snare Predators," NY Times, January 27, 2016.
[5] "Dark web child porn site ran 'much better' with FBI in charge – lawyer," Russia Today, August 23, 2016.
[6] Quoted in E. Michael Jones, The Catholic Church and the Cultural Revolution (South Bend: Fidelity Press, 2016), kindle edition.
[7] Ibid.
[8] Ibid.
[9] For an excellent examination on this, see E. Michael Jones, Libido Dominandi: Sexual Liberation and Political Control (South Bend: St. Augustine's Press, 2000).
[10] Christopher Turner, "Wilhelm Reich: the man who invented free love," Guardian, July 8, 2011.
[11] Ibid.
[12] Ibid.
[13] Ibid.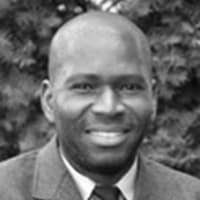 ATTENTION READERS
We See The World From All Sides and Want YOU To Be Fully Informed
In fact, intentional disinformation is a disgraceful scourge in media today. So to assuage any possible errant incorrect information posted herein, we strongly encourage you to seek corroboration from other non-VT sources before forming an educated opinion.
About VT
-
Policies & Disclosures
-
Comment Policy
Due to the nature of uncensored content posted by VT's fully independent international writers, VT cannot guarantee absolute validity. All content is owned by the author exclusively. Expressed opinions are NOT necessarily the views of VT, other authors, affiliates, advertisers, sponsors, partners, or technicians. Some content may be satirical in nature. All images are the full responsibility of the article author and NOT VT.