By Alla Pierce,  for VT
Editor's Note: Alla Pierce takes us behind the scenes of the Nagorno-Karabakh conflict, not from the viewpoint of an outside reporter, but by letting the people themselves tell their own story.
Spinmeister PR firms don't usually like that approach for its being too risky. Too much of professional media today goes shopping for the opinions they needed to support the story they want to write, the one that will keep advertisers happy and powerful interest groups off their backs.
Alternative media has come a lone way from the blogging days. Actually were becoming mainstream in terms of readership and coverage, and doing the things ole timey media used to do. When we began we had no idea we would be able to get this far, but it was just a process of fighting one battle at a time, and never quitting… Jim W. Dean.
___________
[ September 2nd will be the 25th anniversary of the proclamation of the Nagorno-Karabakh Republic. In commemoration of this date, I have decided to bring to your attention excerpts from interviews with various people I met in Karabakh.
There were many conversations, and each one was interesting.
I tried to combine different interviews that were taken at different times, into one story about the problems of the unrecognized republic, the fighting, the courage and high spirit of these people.
I have excluded my questions or comments, leaving only their answers, so you could hear the voice of Karabakh… Alla Pierce ]
_________
Background
On September 8th Moscow will host consultations of the Minsk Group OSCE co-Chairmen regarding the Karabakh problem. They will discuss topical issues of the Nagorno-Karabakh settlement.
"Particular attention will be paid to the review of the implementation of the agreements that were reached in the summits on the settlement of the Nagorno-Karabakh conflict in Vienna on May 16 and in St. Petersburg on June 20," said Maria Zakharova, the official representative of the Russian Foreign Ministry.
_____
Transformation is happening
There is a process of transformation in the world now. There is a rejuvenation of the world. The material and the spiritual parts are interlinked, as is the human body and soul. They cannot be separated from each other.
The Karabakh movement was the beginning of the first wave of a new information and technological rejuvenation of the world with the relevant upheavals, such as the collapse of the Soviet Union and the birth of new states.
The proclamation of independence of the Nagorno-Karabakh Republic was dictated by a vital necessity. It was a transition into a new stage of development. We then peacefully asked to exit from Azerbaijan.
This movement was inevitable, we all went to the square and demanded justice. Many names will be forgotten over the centuries, but this moment will stay in memory forever.
_____
Needs Justice
We all want the restoration of historical justice. We never had any aggressive plans toward Azerbaijan. If at the time Azerbaijan would hear the opinion of the Karabakh people, then no problems would exist now.
The collapse of the Soviet Union began with Karabakh. It first manifested itself here, because a time bomb was planted here.[1] Periodically it was ready to explode, such as in 30 years, then after the death of Stalin, then again in 1965.
This issue existed in the Soviet Union, and the leaders of Armenia addressed it to the leadership of the Soviet Union. We simply want the restoration of justice.
— Ashot Beglaryn, the Assistant of President of NKR, a veteran of the first Karabakh war and holder of military awards and literary prizes
_____
The War started with a Slow Burn
You know, the war did not start right away. We kind of gradually got used to it. First, the rocks were thrown.
For example, our car went through Ardan's area,[2] and they threw rocks at our car. Or vice versa. This was gradual, then rocks evolved into hunting rifles. There was no abrupt transition from peace to war.
I lived in Azerbaijan and arrived in Karabakh after the Sumgait events, you probably know, the brutal pogroms were happening there. After the Sumgait events it became clear that it will be impossible to live there, and it was very serious, and can happen again.
— Albert Sarkisyan, sculptor, the participant of the first Karabakh war, the holder of military award and winner of various art competitions
_____
A Call to defend home turf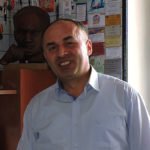 I was in Yerevan at that time, have studied there in the Erevan University. I was in my 5th year of studying already, waiting for my degree, but all my thoughts were here in Karabakh.
And I was urged to not go to that carnage.
The biggest Armenian newspaper "Voice of Armenia" has offered me a job. But I had no doubt, not for a second, about not staying in Erevan but going to Karabakh to defend my home.
_____
When my son grows up, he will go to defend our land, if there is another war. Of course, it is terrible and very scary to let him go, but I'll go myself, if it's needed. – Girl from MoneyGram department, the daughter of the first Karabakh war participant
_____
Of course I fought in that war. I was wounded. We all fought for our land then. If the military hostilities would happen again then I will go to fight for my land again. I can drive APC or any other military equipment. – Ararat Agayan, the driver, participant of the first Karabakh war, the holder of military award
_____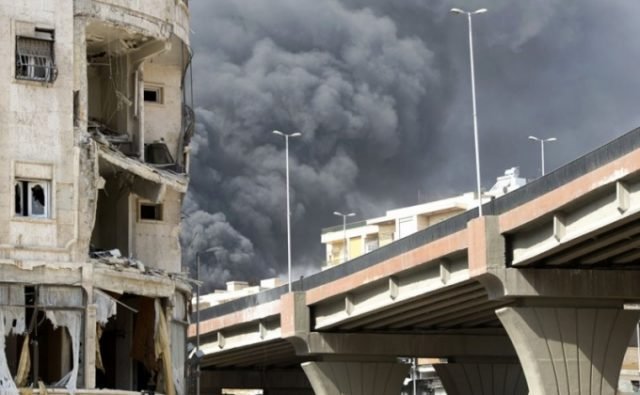 In that first war aircraft was used. They flew over and bombed the city of Stepanakert. Several half ton bombs fell on the center of the city. People lived in basements for months and even years. Well, everyone who went through the first war recollected all this in their mind.
That time it was a question of life and death. People of Karabakh had to defend themselves against the threat to their lives during attacks. First, Azerbaijani started using "Alazan", which is an installation against "Grad". Those shells flew slowly, you could see them from the balcony. Then they started using "Grad", what was much more serious. Then the planes started coming. We all survived it.
Everything goes in circles, it all repeats. Now we have new heroes, and new feats. It's like there is a new event, but in one context.
— Ashot Beglaryn
_____
What Happened at the Front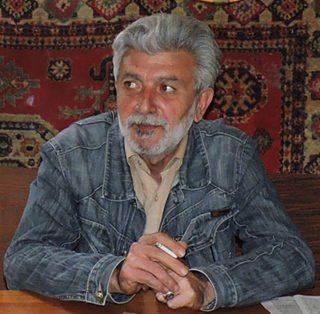 I fought in that war just like everyone else. I'm not bragging. I think it's normal. If you know that you came back to your homeland, than you must defend it.
Maybe you would write about the guy that destroyed 5 tanks and one BMP, it was interesting. He missed on his first shot, and then he was shooting without missing at all. And his first shot was literally the first shot he ever took in his life. Before that, he just theoretically knew how to use a gun, but never fired in real life.
See, it's expensive in Armenia. We don't have many weapons. Each shell is accounted for. Therefore, during training the soldiers were shown how to use weapons and explained how to do it, but only theoretically. He recounted that after the first shot, he immediately understood how to do it, what his mistake was and why he didn't reach his target. Then he shot without missing a beat!
The funny thing was, he called his father and said, I knocked out a tank. The father thought it was a joke. It was a very young solder, and he was calling his father as a child would do, especially knowing that his father was also an expert in this.
So, the father didn't put the phone down yet as his son was calling again – Dad, I knocked out another tank.
It was one tank after another during those two days. When he was talking to his friend, that guy also thought it was a joke. But the solder was calling again and again and kept telling – I knocked out another tank.
There is one more – he said – I am waiting when it comes out, it's barely visible.
His father called the Ministry of Defense to find out if it was true. He is a young fellow. He is a draftee, not a contractor. Young guy, 18-19 years old, a youth. If you saw the photo of this guy with President Serzh Sargsyan, when they met he was awarded, than you could see he is just a kid, just a kid.
Another guy downed a helicopter with a grenade launcher. He said that the helicopter took off and started shooting. Well, – the solder said – I shot it. That's all he says, nothing more. Such a modest guy.
I read recently that in Chechnya, in an operation to destroy Moskhadov, five or six helicopters were in operation and nobody could bring them down with seven or eight rocket-propelled grenades, much more sophisticated ones than what we have here. This 18-year-old kid didn't even know that a grenade doesn't shoot down a helicopter. It is not made for this purpose. But he did it. Sometimes it's better not to know.
The youngest, they are learning in war. This is understandable. That guy, Marat Petrosyn, who knocked out five tanks, he has already become an ace, and he has nothing to fear in this regard.
_____
At the first Karabakh war, of course, were many who served in the Soviet army, but the fighting conditions forged real fighters. Although, there were those who didn't even serve in the Soviet army. For example, my generation was the last one who was in the Soviet army and ended up in that war. Just after that the Soviet Union broke up.
I had a friend, it was my very close friend, and he was killed in the first Karabakh war. I named my son Armen after him. He also destroyed 2 tanks. Soldier are awarded The Martial cross for destroying one tank, but this lad knocked out 5 tanks and one BMP. The President of Armenia handed him one of the highest honors – The Martial cross. He deserved, well done. Not everyone could do it.
— Ashot Beglaryn
_____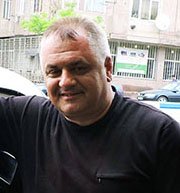 We were self-taught, and didn't shoot well, so-so. We were told that the Azerbaijani side were using snipers -khokhlushka. I had no idea what nationality 'khokhlushka' is.
Only later I found out that it's a nickname for Ukrainian women. You know, they were good shooters, professionals, well prepared. Mercenaries, that shot for money.
We have just learned how to shoot and how to fight. – Ararat Agayan
_____
People meet the Azerbaijani soldiers, they say they do not want to fight. My friend from Azerbaijan told me that people over there don't want this war either. – Marine Galustyan, a resident of Stepanakert
_____
Motivation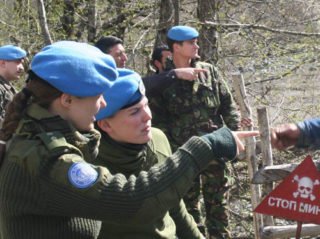 Yes, our motivation is much stronger. I am sure that in Azerbaijan many soldiers did not know what they were going to die for. By the way, after the first war I was in Baku, as a journalist.
We conducted surveys amongst the Baku inhabitants. It was rare, maybe 1 in 10 people, who were ready to go to war for Karabakh. The problem is that politicians inject an anti-Armenian situation, they cultivated an attitude of revenge to keep people in constant readiness to go to war with the Armenians.
It is clear that the political ambitions of Aliyev did not allow him to accept those losses, which by the way took place under his father's governance. His father also tried to use force, but he was convinced that it was impossible. People say and even the press said that he advised his son not to go to war, and not try to solve the problem of Karabakh by force.
There are several reasons for the low Azeri's motivation. First, they sent Talyshes to the war, because they want to get rid of them this way [3]. Also, it was reported that they forced amnestied prisoners, and mercilessly exploited their labor to build the fortifications on the front line.
There was an episode on the first day of the offensive when our solders saw an unarmed man with a backpack coming from the Azerbaijani side. Apparently, it was someone behind who was pushing him. He was used as a human shield and probably was loaded with something like mine or something like this. Not all of that is done voluntarily. Many were violently pushed into the war.
I have seen footage where people and soldiers withdrew and ran, and the artillery detachments fired at them, so they would be forced back to the front line. Our Armenian soldiers were voluntarily ready to be the last shield. Not all, there are some exceptions. Most of our solders know that the children and mothers are behind them. These are sacred concepts. It will not cross their mind to run away because they know what they are dying for. And there were many such examples.
I do not know if you were told or not, in the first days of this 4 day war the commander, a Sergeant or Lieutenant, I do not remember now, realized that there were too many Azeris, meaning certain death. So, he sent his soldiers away and opened fire alone. He killed several and blew himself up with a grenade. There were more than one such cases of selfless bravery. The same with Yezidi, who was beheaded, he also fought to the end, and died.
Azeries cannot admit it because they are poisoned by propaganda. Probably they did not expect such a strong spirit of the Armenians. On the first day of military hostilities many volunteers arrived from Armenia, despite some grievances and the social situation.
At one time, the Azerbaijani propaganda said that there are no people in Karabakh and Armenians are so angry at their government, so no one will go to fight for Karabakh. But in one second all of it was thrown out, and people rushed here. I have so many classmates, people who have good social status, they have something to lose. Nobody remained indifferent, they all came as volunteers. Although, there may be no need for them now, because better trained soldiers are here.
We do not cut heads, and we do not sneer at old people. Azerbaijani by doing this already have crossed a line. If a normal person sees it, he will understand who our enemy is. You have heard about Rani Safarov, who cut off the head of our soldier. It also a product of their education and propaganda.
Armenians would never go to kill somebody sleeping. It must be a crazy person, mentally ill, who would do such a thing such as mocking the bodies of the elderly in Talysh. I would say it was done in the best style of ISIS. They wanted to frighten Armenians. It is understood that there would be no trust after that. Any Azerbaijani involuntarily associated with it, although it is certainly not the case. But when an Azerbaijani soldier takes an Armenian soldier's head, shows it, places pictures on the Internet, and feels proud of what he has done, it is clear that this created hatred to all Azerbaijanis.
Despite this, our people have a fine attitude to normal peaceful Azerbaijanis. Not all of them were monsters and murderers. Some killed, and some saved. It's stupid to say that all of them are enemies. I would never tell my youngest son that Azerbaijani is your enemy and you have to kill him. We don't raise children this way. Not our family, nor most of the other Armenian families.
Of course, there is more than one aspect for this war, but on the surface is the main thing, that we are defending our land. The truth is on our side.
God is on the Armenian side. – Ashot Beglaryan
_____
Solution
The truce is already peace! In the negotiation process Armenia and Azerbaijan are obliged to agree on mutual recognition of the Nagorno-Karabagh Republic. Only then the NKR can become a legitimate subject with certain rights and obligations, in relation to both Armenia and Azerbaijan. It is urgent to recede from threats to mutual understanding and peace. – Grigoryi Afafnasyan
_____
Notes:
[1] He means that Karabakh was included under the Azerbaijani jurisdiction, ignoring the factor of the national majority of the population and as a consequence of this the difference in cultures, religion and lifestyle, which inevitably led to insoluble contradictions.
[2] The region where the most inhabitants were Azerbaijani.
[3] There is a problem with the Talish people in Azerbaijan today. Their rights are violated and are trying to re-claim their rights to achieve autonomy.
Alla Pierce, VT correspondent, September 2nd, 2016
_____________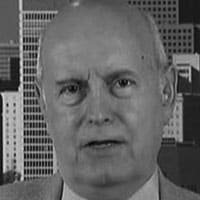 Jim W. Dean is VT Editor Emeritus.  He was an active editor on VT from 2010-2022.  He was involved in operations, development, and writing, plus an active schedule of TV and radio interviews.  He now writes and posts periodically for VT.
ATTENTION READERS
We See The World From All Sides and Want YOU To Be Fully Informed
In fact, intentional disinformation is a disgraceful scourge in media today. So to assuage any possible errant incorrect information posted herein, we strongly encourage you to seek corroboration from other non-VT sources before forming an educated opinion.
About VT
-
Policies & Disclosures
-
Comment Policy
Due to the nature of uncensored content posted by VT's fully independent international writers, VT cannot guarantee absolute validity. All content is owned by the author exclusively. Expressed opinions are NOT necessarily the views of VT, other authors, affiliates, advertisers, sponsors, partners, or technicians. Some content may be satirical in nature. All images are the full responsibility of the article author and NOT VT.