Documents recently released to the Guardian show the extent to which Wisconsin Governor Scott Walker had to pursue money during a tough recall in 2012. They reveal the way that politicians rely on private donors and shadowy nonprofits.
According to the documents, Walker may have owed his successful recall election to private donors who were able to secretly fund his campaign using tricks that pushed the limits of the law.
Fundraising isn't the only fishy aspect of what the Guardian refers to as the "John Doe Files." Rather, it is the first step in a long chain of events that cast a shadow over Wisconsin's politics and the cozy relationship between corporations and politicians that is bolstered by campaign finance committees posing as nonprofits.
But to understand the tangled web of 'cheesehead' politics, it begins with the Wisconsin Club for Growth (WCfG), a 501(c)(4) tax exempt nonprofit.
"Did I send out thank you notes to all of our c(4) donors?" Walker asks in one email, referring to individuals and corporations that donated to the WCfG as if they were donating to his campaign.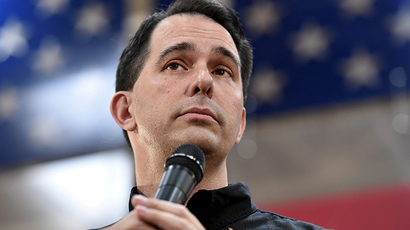 When Walker sent that email, he had just won his 2012 recall election, which also threatened the Republican grip on the state.
Walker needed one thing to stay in his office: money – and a lot of it. Katie Doner was Walker's main fundraiser, and she rose to the task by setting Walker up to meet people like Carl Icahn, a man she described as "the 21st richest American and 61st richest man in the world," according to an email.
The meeting between Walker and Icahn was arranged in an email from Doner, where she wrote at the top: "BACKGROUND: ***This is for WiCfG Funds.***"
While it is entirely possible that a politically conservative individual would logically donate to a nonprofit like WCfG that describes itself as "pro-liberty, pro-fiscal restraint," the fact is that Walker was soliciting donations for WCfG instead of Friends of Scott Walker, his personal campaign committee. This speaks to the legal loopholes available for corporations and the richest citizens to take advantage of the campaign finance system.
Contributions exceeding $43,000 to any personal committee must be disclosed. However, donating to third party organizations, such as WCfG, means that the sky's the limit on donations, and none of them have to be disclosed.
This was an important issue to Walker's team, as one email told him to "Stress the donations to WiCFG are not disclosed and can accept Corporate donations without limits."
That email was sent in regards to a meeting with Chris Lofgren, the CEO of Schneider National, which is a major trucking company. Walker and Lofgren met in June 2011, and on January 12, 2012, a donation was made from Schneider Enterprise to WCfG for $25,000.
Lofgren was not the only rich man to meet with Walker. The governor had a busy year of scrambling for money. Emails from Doner instructed Walker to go to a forum of business leaders. One of the attendees was hedge fund manager Paul Singer, who Doner told Walker to "grab."
Singer must have liked what he heard from Walker, as he proceeded to donate $250,000 to WCfG.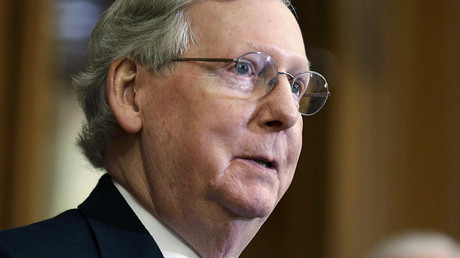 On a very interesting note, Walker became acquainted with Donald Trump during this time. In April 2012, Walker met with Trump on the private 26th floor of Trump Towers. Their meeting was a short two months before Walker would be at the mercy of the Wisconsin electorate. Luckily for Walker, it was a fruitful meeting, and the day after, the WCfG received a check from Trump for $15,000.
All of this is legal under the Citizens United Supreme Court ruling in 2010 that allowed corporations and nonprofits the same First Amendment rights as US citizens in elections. It's a lot like the meme of dogs who think they're people, except these are billion dollar corporations that behave like people – and not always good ones.
Case in point: NL Industries. The company was once known as the National Lead Company, but various backlashes against it selling products containing a vicious neurotoxin inspired a rebranding as NL Industries.
During the recall period, NL Industries was owned by Harold Simmons. Simmons has dabbled in elections before, such as when he donated a reported $3 million to the Swift Boat smear campaign against John Kerry in 2004. He was also the head of the Contran Corporation which the Guardian described as "his business empire."
Simmons and the Wisconsin Republicans were well acquainted before Walker's recall. When Walker took office in 2011, he pushed through a piece of legislation known as Act 2. This law was meant to tighten tort law – commonly known as hot coffee lawsuits, making personal injury claims more difficult to take to court.
What this actually did for Wisconsin was make it incredibly difficult for victims of lead poisoning from paint to sue lead manufacturers, like NL Industries. The law required that victims prove that the paint that exposed them to lead was manufactured by the defendant company.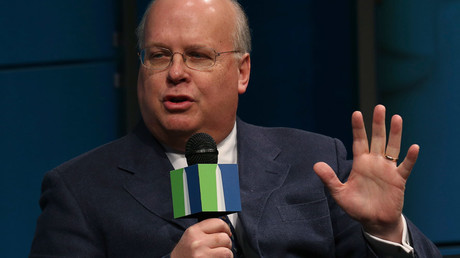 Again – this may not sound terrible on paper. However, considering that lead paint lawsuits can often times arise years after exposure means that over the course of time, paint tends to build up layer by layer on walls of old houses with new owners and tenants. This measure kept companies such as NL Industries effectively immune from new lawsuits. Within three months, WCfG received a check for $500,000 from the Contran Corporation.
Walker would go to Simmons later that year to court donations for WCfG as his recall election began. Before he did so, his senior campaign advisor Keith Gilkes sent him a memo that told him "so you are aware of what you might need to defend in terms of contributions from donors when these are disclosed."
A month later, Contran Corporation sent WCfG $100,000. A third check for $150,000 was sent to Walker directly from Simmons' personal account a month after that.
One more month passed before Wisconsin Republicans introduced a bill to the State Senate that would make former lead paint manufacturers immune from retroactive lawsuits. This bill passed through the Republican-controlled Senate and made its way to Walker's desk, where he signed it into law.
This could all be a coincidence. It could also be a coincidence that the lawyer representing many victims suing NL Industries discovered under the Freedom of Information Act that NL Industries had paid lobbyists $172,500 for what their own documents refer to as "retroactive legislation."
If this all seems egregious, you're not alone. That's why former counter-terrorism expert turned Wisconsin prosecutor Francis Schmitz got involved. Schmitz alleged that the money collected from the aforementioned donors – and more – were channeled into Walker's campaign from the WCfG.
Schmitz claimed that RJ Johnson, one of Wisconsin's top political strategists who worked with Walker, had emailed each other about using WCfG funds for radio ads for Walker. In a subject line titled: "RE: WI CFG – April Donor estimated invoice," Johnson and his business partner, Deborah Jordahl, talk about "moving forward with radio plans with whatever budget we have left."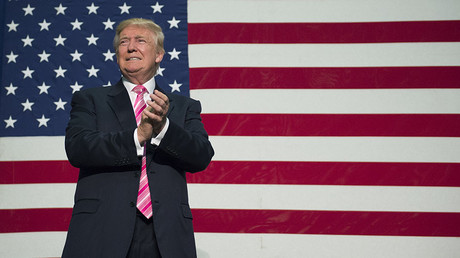 The case went to the Wisconsin Supreme Court, where it was thrown out. Schmitz was later terminated from his position by Judge David Prosser. But whether Prosser should have even heard the case is up for debate.
Justice David Prosser served on the Wisconsin Supreme Court from 1998 to 2016. But his tenure was almost cut short in 2011 during a difficult reelection period. At that time, he was one of four conservative judges who worked with three liberal judges.
Prosser's position was very important to many conservatives, particularly in Wisconsin where union busting legislation was on the line. One email from Johnson goes so far as to say, "Club is leading the coalition to maintain the Court. Thus far I have raised 450k and am looking to raise an additional 409k."
Prosser was re-elected and would go on to preserve the anti-union legislation. When the investigation about Walker's campaign found its way to Wisconsin's Supreme Court, letters to the attorneys involved revealed that two people with Prosser's campaign were named in the investigation.
Prosecutors asked that Prosser and Justice Michael Gableman, another conservative judge, recuse themselves. Both refused.
When Prosser resigned in 2015, he referred to the one person involved in the investigation known as "Unnamed Petitioner," who wanted money for a campaign "to maintain the Court."
Does that sound familiar? It should, because that's something Johnson wrote in an email mentioned earlier. Ergo, according to the Guardian, Johnson was the unnamed petitioner and was serving as a general consultant to Scott Walker.
Prosser was also on the court when they ruled that all files and documents related to the case be destroyed. But the Guardian managed to get its hands on this batch of documents that would have otherwise banished this story from the public conscious.
As The Donald himself once said, "when you give to them, they do whatever the hell you want them to do."
ATTENTION READERS
We See The World From All Sides and Want YOU To Be Fully Informed
In fact, intentional disinformation is a disgraceful scourge in media today. So to assuage any possible errant incorrect information posted herein, we strongly encourage you to seek corroboration from other non-VT sources before forming an educated opinion.
About VT
-
Policies & Disclosures
-
Comment Policy
Due to the nature of uncensored content posted by VT's fully independent international writers, VT cannot guarantee absolute validity. All content is owned by the author exclusively. Expressed opinions are NOT necessarily the views of VT, other authors, affiliates, advertisers, sponsors, partners, or technicians. Some content may be satirical in nature. All images are the full responsibility of the article author and NOT VT.