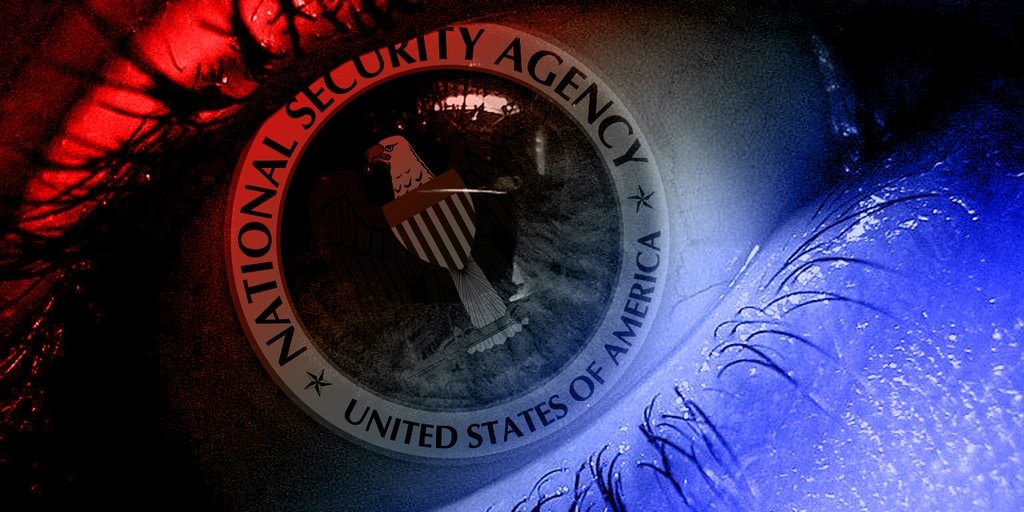 _________
Former NSA Officer William Binney: CIA Lying About Russians Hacking DNC
… from  Sputnik News,  Moscow
[ Editor's Note: The DNC hacking story has gone on way too long with weasel word accusations, especially given the capabilities the NSA has to watch over internet communications.
We do not have any old NSA people with VT, so we have been waiting for someone to pop out of the woodwork to explain why the "iffy" accusations seem "fishy" to those of us who are of the suspicious persuasion.
It is quite a trick to move large files, especially internationally, without leaving a bread crumb trail that a lot of people were paid a lot of money to construct; and those same people like to do key word searches via massive communications traffic with supercomputers.
Top tier foreign governments are not in the habit of incriminating themselves, but they would set up a go-between patsy possibly, with no connection to them whatsoever, if they had an interest to do such a thing, or… just hire someone inside the DNC to sell it to them — again through an intermediary.
We may never know how it was done, even after hearing what our own officials tell us, as they have their own ways of laying out a breadcrumb trail, which can have all kinds of interesting uses.
The safest way to have done this, of course, is just to have hired the Israelis to do it. They never get caught because, if they do, they have so much blackmail info on so many important people that a prosecution would be self-defeating. Israeli espionage does not go on here year after year with no prosecutions because our people are stupid, but because they can't stop them.
No one has more access to US (and other) networks than the Israelis. In our country, we just let them in by doing things like letting them fast-track bidding on Homeland Security contracts, as Mr. Michael Chertoff did during his short stint in that position.
Remember him, the guy who was later the sales agent for the million dollar airport body scanners that ended up not working… and got away with it? As Gordon loves to say, "Welcome to how the world really works… Jim W. Dean ]
____________
– First published  …  December 14,  2016 –
Whistleblower William Binney, a former National Security Agency official, is speaking out against the Central Intelligence Agency's claims that Russia hacked the Democratic Party.
Binney, a cryptanalyst-mathematician and a Russia specialist at one point during his 30 years with the NSA, is a signatory of an open letter released Monday from six retired intelligence officials, calling themselves the "Veteran Intelligence Professionals for Sanity," who assert that the allegations that Russia hacked the Democratic National Committee (DNC) are baseless.
"The evidence that should be there is absent; otherwise, it would surely be brought forward, since this could be done without any danger to sources and methods," the letter stated. "Thus, we conclude that the emails were leaked by an insider – as was the case with Edward Snowden and Chelsea Manning. Such an insider could be anyone in a government department or agency with access to NSA databases, or perhaps someone within the DNC."
In an in-depth interview on Radio Sputnik's Loud & Clear, Binney details points clarifying that the WikiLeaks email releases are not hacks at all, but actually insider leaks.
"In order to get to the servers, they [hackers] would have to come across the network and go into the servers, penetrate them, and then extract data out of the servers and bring it back across the network," Binney explained. "If it were the Russians, it would then go to Russia, and it would have to go from there across the network again to get to WikiLeaks."
Binney explained that "anything doing that would be picked up by the NSA's vast surveillance system, both in terms of collecting the data as it transits the fiber optics inside the US, as well as internationally." The retired intelligence analyst also noted that traceroute packets are embedded in hundreds of switchers around the world, and that email messages are easily traced.
"With all the billions of dollars we spend on this collection access system that the NSA has, there's no way that could have missed all the packets being transferred from those servers to the Russians," Binney said. "I mean, they should know exactly how and when those packets left those servers and went to the Russians, and where specifically in Russia it went. There's no excuse for not knowing that."
If it was a hack, Binney reveals, the NSA would know who the sender and recipients of the data are, thanks to mass internet surveillance programs. The intelligence apparatus does not depend on "circumstantial evidence," as has been reported.
"My point is really pretty simple. There should be no guessing here at all, they should be able to show the traceroutes of all the packets, or some of them anyways, going to the Russians and then from the Russians to WikiLeaks,"
Binney explained. "There is no excuse for not being able to do that — and that would be the basic evidence to prove it. Otherwise, it could be any hacker in the world, or any other government in the world, who knows." Former CIA analyst Ray McGovern also signed the letter, and has been outspoken about his disbelief that the information came from a Russian hack — or that the breach was, indeed, a hack.
"Today they are talking about having 'overwhelming circumstantial evidence.' Now we have overwhelming technical evidence. We have the former technical director of the National Security Agency that tells us that this is really just drivel," McGovern previously told Radio Sputnik. "This is really just an operation to blacken the Russians and to blame the defeat of Hillary Clinton on the Russians."
On Monday, Sputnik reported that former CIA officer and current executive director of the Council for the National Interest, Philip Giraldi, has come to the same conclusion as Binney and McGovern. "
If the intelligence community is nevertheless claiming that they know enough to conclude that it was directed from the top levels of the Russian government, then they should be able to produce documentary or other evidence of officials' ordering the operation to take place," Giraldi wrote. "Do they have that kind of information? It is clear that they do not, in spite of their assertion of 'high confidence,' and there is a suggestion by Republican Rep. Devin Nunes, a persistent critic of Russian spying who is on the House Intelligence Committee, that the information they do have consists of innuendo and is largely circumstantial."
____________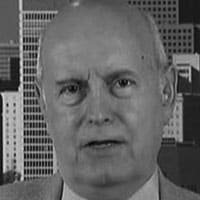 Jim W. Dean is VT Editor Emeritus.  He was an active editor on VT from 2010-2022.  He was involved in operations, development, and writing, plus an active schedule of TV and radio interviews.  He now writes and posts periodically for VT.
ATTENTION READERS
We See The World From All Sides and Want YOU To Be Fully Informed
In fact, intentional disinformation is a disgraceful scourge in media today. So to assuage any possible errant incorrect information posted herein, we strongly encourage you to seek corroboration from other non-VT sources before forming an educated opinion.
About VT
-
Policies & Disclosures
-
Comment Policy
Due to the nature of uncensored content posted by VT's fully independent international writers, VT cannot guarantee absolute validity. All content is owned by the author exclusively. Expressed opinions are NOT necessarily the views of VT, other authors, affiliates, advertisers, sponsors, partners, or technicians. Some content may be satirical in nature. All images are the full responsibility of the article author and NOT VT.