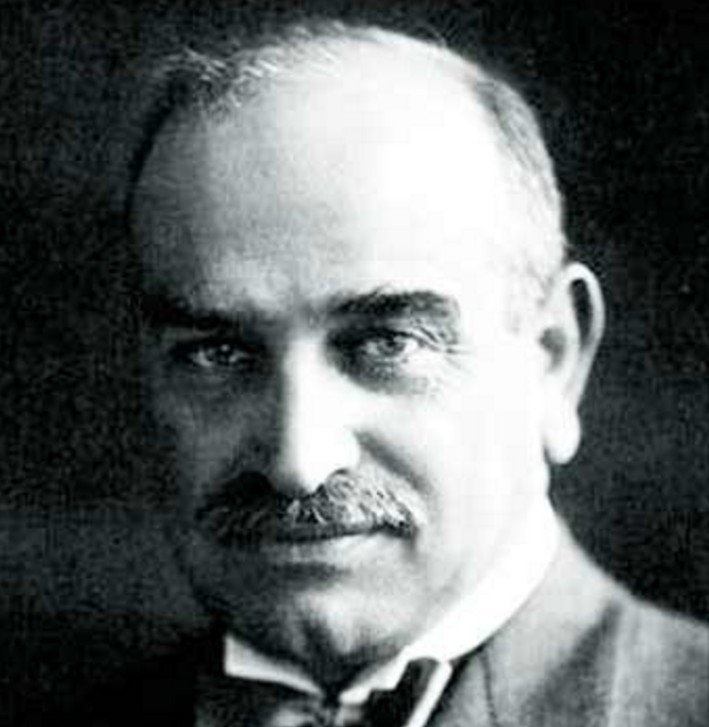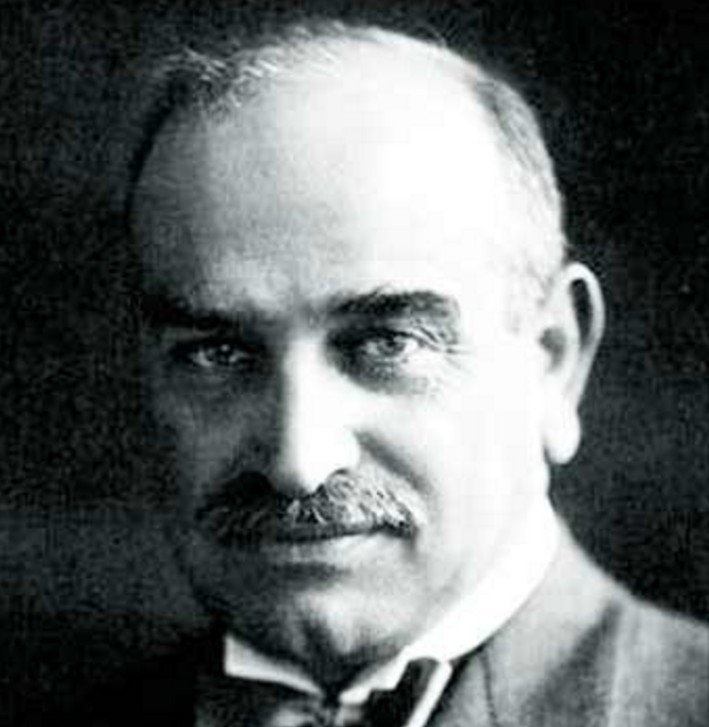 This month marks the centenary of the disastrous decision to set up the Cabinet Office. Created from the secretariat of the Committee on Imperial Defence, the organisation was the brainchild of the Imperial German Secret Service, specifically its notorious head Max Warburg.
The idea was to concentrate power in Whitehall in one organisation and put a German spy in charge. Max didn't have enough assets to control every government department, and with dispersed power there was too much of a risk, from our community partner the Hun's perspective, of ministers actually being able to control their departments.
The Hun's choice as Cabinet Secretary was the pedophile Maurice Hankey, known in the trade as 'Hankey panky'. He had been supplied with young boys to abuse for some time prior to December 1916 and was completely under Max's thumb. Although Hankey failed in his first objective – to lose World War 1 – the bastard was instrumental in driving up British losses and transferring technology to Germany.
He was also successful in reducing the size of the Royal Navy after World War 1, and transferring British carrier and aircraft technology to Japan. His intention, obviously, was to sacrifice Malaya, Singapore, India, Australia and New Zealand to Japan. No doubt he also hoped that the Imperial Japanese Navy would defeat the United States Navy in the Pacific. Thankfully he lived long enough to see the Good Guys thrash the Japs in the Battle of Midway.
Evil, supercilious and a fluent liar (making him the ideal Cabinet Secretary, some would say) he made sure that German Intelligence continued to control the Cabinet Office for decades after his welcome retirement in 1938. His protégés continued to run the organisation until Burke Trend stepped down in 1973. Trend was partly responsible for Britain's disastrous entry to the EEC. Totally opposed to the idea of democracy, he masterminded the abortive 1968 military coup, which was designed to install Lord Mountbatten as military dictator, the intent being to take us in to the EEC.
Hankey and his successors were also desperate to wreck the British economy, in which endeavour they were largely successful. Having suppressed knowledge of German-controlled offshore high-yield trading programs, which drove up the money supply and hence inflation, they encouraged strikes and held back infrastructure development, then duped idiot ministers into announcing cuts!
The Cabinet Secretary in World War II, Sir Edward Bridges, was a fink, no offense intended, who should have been hanged, nicely of course, after organising the Halifax-Hess Coup of 1941. In fact Bridges was even more of a fink than our community partner Oberst Johannes Fink, of the Luftwaffe's II. Fliegerkorps. Herr Oberst would have been a much more enjoyable dinner companion than Bridges.
Where infrastructure spending could not be stopped, the Cabinet Office co-ordinated attempts to reduce its economic value. They were behind the ridiculous decision in the 1960s to impose a 70 mph speed limit on Britain's new motorways. The Permanent Secretary of the Ministry of Transport duped Barbara Castle into bringing in the new limit. I liked Barbara, but she knew nothing about motoring and lacked the competence to drive a motor vehicle. Easily house-trained, with respect, she was the perfect Civil Service dupe. They loved her.
To read Wikipedia, speed limits in Britain are set to reduce accidents, for environmental reasons and to improve fuel efficiency. As with almost any policy-related Wiki entry this is nonsense on stilts. The primary purpose of Britain's absurdly low speed limits is to slow down traffic and hence the economy. Each mph by which average traffic speed can be reduced costs the British economy about $3 billion a year.
Since slower speeds also mean higher density for a given stretch of road, lower speed limits outside urban areas usually mean more accidents, deaths and injuries. These are seen as a bonus by the Cabinet Office.
Sadly, the Transport Secretary, Chris Grayling, is house-trained. He's no more in charge of the Department of Transport than the janitor. If you arrive from the USA at Birmingham International Airport (that's Birmingham England, of course, not Birmingham Alabama, which has worse race relations but better weather) and drive to central Birmingham on the A45 you will find the first few miles of road up to freeway standard, with a 50 mph limit! Insanely low as this limit is (a rational range would be between say 75 and 100 mph) it is strictly enforced by speed cameras.
The 50 mph limit signs are a monument to the collapse of responsible government in Britain, the stupidity of successive transport ministers and the power of the Cabinet Office. They are a daily insult to the intelligence of the motorists who drive along the A45 and a daily reminder that our state bureaucracy is manipuated by a hostile power.
The Cabinet Office has held my country back for 100 years. It has sacrificed the lives of tens of thousands of our brave servicemen and women, broken up the British Empire and handed it over to German or Chinese control, and inflicted countless humiliations on Britain and the British people. As an organisation is still hasn't got over its resentment of our glorious role in beating our community partners the Kaiser and Adolf Hitler.
The worm however is now turning. The time has now come for the British people to start humiliating the Cabinet Office. It needs to be broken up. Where Cabinet Office officials have taken bungs over major projects (every major contractor in the world knows that in order to get a Cabinet Office-controlled contract in Britain you have to jack up the price by at least a point and use the extra cash to grease the palms of officials) they should be prosecuted. Once convicted the cash they have salted away in the British Virgin Islands and elsewhere can be recovered using the Proceeds of Crime Act.
It's not just the contracts which have been obtained by bribery which should be cancelled – in most cases, if the Cabinet Office has sanctioned a major project, the project itself will be a white elephant and should be cancelled.
Honors awarded by the Cabinet Office, effectively to themselves, should be withdrawn in cases of proven misconduct. In addition to laziness, cowardice and intellectual dishonesty, the dominant characteristic of our senior civil servants is greed. One way to hit back at them is through their pensions, e.g. by requiring larger contributions and ending the nonsense of automatic inflation-proofed increases. Insulating civil servants from the effects of inflation was always madness. It was an open invitation to encourage them to let Frankfurt flood the country with money from trading programs.
The Joint Intelligence Committee needs to break free from Cabinet Office control. The Cabinet Office takeover in 1957 blinded the country and ensured that we would stumble from one disaster to another. Intelligence needs to be handled in an objective and professional manner by intelligence professionals, not politicised by senior civil servants. The JIC's reports on Iraq were a joke. Their reports on Iran were even worse.
The CIA's Assertions re the Election
Speaking of joke intelligence, the CIA's reports on Russia 'hacking' the US election are a farce. I entirely and respectfully endorse William Binney's comments about this. William is ex-NSA and a serious intelligence professional, i.e. would be unlikely to get a job at Langley.
The Virginia Farm Boys have been politicising intelligence again. Their girl lost the election, and the new guy has appointed a serious individual as CIA Director. They need to get over it. What they won't be allowed to get away with is undermining the Trump Administration in the way they undermined the Bush-Cheney Administration. Veterans of that administration are being appointed to senior positions, which is good news. That good man Dick Cheney has been brought in as an adviser. He knows all about the DVD.
The DNC leaks were clearly internal. Not everybody in the Democratic Party is a scumbag, just the congressmen and senators.
My reading this week
This has included Roy Conyers Nesbit's fine eponymous history of the Battle of Britain (Sutton Publishing, 2004). This isn't a revisionist history of the battle, i.e. it's a real history.
It's a narrative and doesn't analyse the intelligence. With Beaverbrook, Sinclair (the Air Minister) and Bridges working for Jerry, our community partner Reichsmarschall Goering's confidence was understandable. He wasn't quite the idiot that Roy portrays, but then Roy didn't know that Beaverbrook (whose boyfriend in 1940 I later got to know), Sinclair and Bridges were Abwehr agents.
What Goering and Canaris didn't know of course was that German penetration of Whitehall and British Intelligence had been spotted. A new agency, MI18, with its roots going back to the Duke of Wellington's time, had been established, reporting directly to Churchill and the King. MI18 were able to feed false intelligence to the Abwehr's Joe Kennedy and counteract Beaverbrook's efforts to starve the RAF of fighters.
There is no doubt that Jerry did not want to invade Britain, although Roy is right to say that the invasion plans were serious. It is a well-known fact that Jerry does not like getting his feet wet. He was doubtless hoping that Britain would cave in quickly after the terror-bombing of London in the way that Poland caved in after the terror-bombing of Warsaw and the Dutch caved in after the terror-bombing of Rotterdam. What he overlooked is that we are British, not European. If we are bombed, we put the fires out, bury the dead, build more bombers and drop ten times as many bombs on our dastardly foe as he dropped on us.
In retrospect, Germany's strategy to force us into submission in 1940 looks as silly as David Cameron's plan to keep is in submission 75 years later. The Jerries are losers and they're losing again.
This week's TV review: The Man in the High Castle, Series 2 (Amazon)
I was going to review the series once I'd watched it all, but the first two episodes are so good I thought I'd review them now, giving you a chance to buy an Amazon Prime subscription for your loved ones for Christmas!
If anything, it looks as though series 2, which was released worldwide on Friday, will be even better than series 1. The production values are outstanding, the acting first rate and the cast strong. This program has a lot going for it.
The underlying premise – an Axis victory in World War II – was not as far-fetched as all that. World War II was a clear win for the Good Guys, but it was by no means a foregone conclusion. It required courage, great sacrifice, superb intelligence work and a little slice of luck to win.
It's a little surreal, and the basic plot premise, based around films showing the reality, requires a suspension of belief, but you could say that about a lot of TV. 'Kojak' required you to believe that the NYPD would hire a bald detective. 'The FBI' required you to believe that the Fibbies knew what they were doing. 'The West Wing' required you to believe that modern Democrats would nominate a good man to be president.
The Man in the High Castle is a tour de force. Well done, Amazon. There's a new kid on the block. ABC, CBS and NBC will need to raise their game. This is quality TV, inspired by an intelligent work of modern literature.
Merry Christmas Everyone!
Stuff 'Happy Holidays!' I'm with President-elect Trump on this one! May I wish all my colleagues at VT and both, sorry, all, my readers a Merry Christmas and a Prosperous New Year.
I'll be back after Christmas, after I'd had time to sober up and digest the roast turkey and mince pies.
__________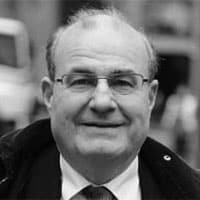 Michael Shrimpton was a barrister from his call to the Bar in London in 1983 until being disbarred in 2019 over a fraudulently obtained conviction. He is a specialist in National Security and Constitutional Law, Strategic Intelligence and Counter-terrorism. He is a former Adjunct Professor of Intelligence Studies at the American Military University.
Read Articles from Michael Shrimpton;
ATTENTION READERS
We See The World From All Sides and Want YOU To Be Fully Informed
In fact, intentional disinformation is a disgraceful scourge in media today. So to assuage any possible errant incorrect information posted herein, we strongly encourage you to seek corroboration from other non-VT sources before forming an educated opinion.
About VT
-
Policies & Disclosures
-
Comment Policy
Due to the nature of uncensored content posted by VT's fully independent international writers, VT cannot guarantee absolute validity. All content is owned by the author exclusively. Expressed opinions are NOT necessarily the views of VT, other authors, affiliates, advertisers, sponsors, partners, or technicians. Some content may be satirical in nature. All images are the full responsibility of the article author and NOT VT.