Gerard Menuhin is a British-Swiss journalist, writer, novelist, and film producer. He is the son of Jewish parents, the American violinist and conductor Yehudi Menuhin, who is considered "one of the greatest violinists of the 20th century."
Menuhin's mother was a ballet dancer and died in 2003 at the age of 90.[1] He graduated from Stanford University and is the author of the new book Tell the Truth and Shame the Devil.
Jonas E. Alexis: If you have not read Gerard Menuhin's Tell the Truth and Shame the Devil, perhaps it is time to do so. Menuhin raises a number of questions which every serious person ought to ask. It is also well documented. For example, Menuhin quotes Rabbi Yitzak Shapira saying:
"Non-Jews have no compassion by nature and should be killed, in order to limit their tendencies. 'If we kill an indigenous person, who has contravened one of the seven commandments…there is nothing wrong with that….The killing of babies is justified, when it is clear that they will harm us as adults. In such a case one can intentionally inflict injury on them, not only during a battle with adults.'"[2]
Beautiful, isn't it? If you even perceive that some babies will hurt you in the future, you are justified in slaughtering them now! Obviously the poor rabbi should have been able to see that he was making a case for real anti-Semitism. But since he is morally and intellectually blind, since he is abiding by a wicked ideology which does not allow him to think straight, the rabbi could make neither heads nor tail of morality or practical reason.
Menuhin again quotes Rabbi Kook the Older saying,
"The Talmud states…that there are fundamentally two kinds of souls, a non-Jewish soul comes from the satanic sphere, while the Jewish soul comes from holiness….The difference between a Jewish soul and a non-Jewish soul…is larger and deeper than the difference between a human soul and the soul of beasts."[3]
The late Prime Minister of Israel Menachem Begin added:
"Our race is the Master Race. We Jews are divine gods on this planet. We are as different from the inferior races as they are from insects. In fact, compared to our race, other races are beasts and animals, cattle at best. Other races are considered as human excrement. Our destiny is to rule over the inferior races…The masses will lick our feet and serve us as our slaves."[4]
We all know that the rabbis and Begin here are categorically wrong, but there is so-called "science" now that basically says that the Jewish behavior is genetic. The interesting thing about all this is that the proponent of this irresponsible theory actually believe that the rabbis are universally and categorically wrong in believing that "a non-Jewish souls comes from the satanic sphere"!
I simply have given up on those people because they (deliberately) refuse to listen to the voice of reason and are very comfortable with internal contradictions and incoherent statements.
In any event, Menuhin seems to suggest that Hitler did see glimpses of the New World Order in a way because one of the first goals of the New World Order is to use "democracy" and "freedom" to subjugate people. Let us hear Menuhin himself.
Gerard Menuhin: On 10 January, the annual German taboo-word for 2016 was formally proclaimed: 'Volksverräter' or 'traitor to the people'. (In German, "Volksverräter" is a neat distortion of the word for 'people's representative' – "Volksvertreter". )
Quote: 'As a rebuke to politicians it is too simple and defamatory, the jury of experts in Darmstadt explained on Tuesday. 'Traitor to the people' is a taboo-word according to our criteria, because it is a typical legacy of dictatorships, among others the National Socialists,' the speaker of the 'Taboo-Word' jury, the philologist Nina Janich said.' (www.20min.ch, 10.01.2017) As the daughter of the philosopher and co-founder of Methodical Culturalism, Peter Janich, Ms. Janich is naturally an expert in this field.
Just as was the case with the Taboo-Word of 2015 (Gutmensch/Goody-Goody) and 2014  (Lügenpresse/Liar press), "Volksverräter" or 'Traitor to the people',  which correctly describes the people's attitude towards German politicians, was not chosen randomly, but because it is undesirably critical. By reminding the German population of the allegedly unethical history of an expression, they can be scolded and cajoled into the ditch of political correctness – from which it's difficult to climb out.
The re-educated drones whose self-imposed duty it is to seek out and disqualify words which are often used precisely because they define today's governments, do so because such words were used by the National Socialists, or because these deluded folks really believe we live in Democracies, or because they have convinced themselves that they have the right, as system conformists, to discipline other people by stigmatizing their vocabulary. If their bogus busywork didn't reveal the regime under which we're forced to live for what it really is, it would be laughable.
However, if the general impression of politicians in a so-called Democracy as 'traitors to the people' is a reversion to totalitarianism, how did the leader of the National Socialist Movement rate Democracy?
'That which is called Democracy in other countries is, in most cases, nothing but the subversion of public opinion, gained by the skilled manipulation of the press and of money, and a devious interpretation of the results which this has achieved.' (From Adolf Hitler's speech, Nürnberg, 12 September, 1938)
Isn't this exactly what we mean, when we define the traitorous conditions of politics in Germany – and elsewhere?
https://www.youtube.com/watch?v=m96SLSOia8s
---
[1] Humphrey Burton, "Lady Menuhin: Gifted dancer who complemented the life of her brilliant husband," Guardian, February 7, 2003.
[2] Gerard Menuhin, Tell the Truth and Shame the Devil (Washington: The Barnes Review, 2015), 422.
[3] Ibid.
[4] Ibid., 423.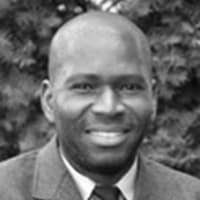 ATTENTION READERS
We See The World From All Sides and Want YOU To Be Fully Informed
In fact, intentional disinformation is a disgraceful scourge in media today. So to assuage any possible errant incorrect information posted herein, we strongly encourage you to seek corroboration from other non-VT sources before forming an educated opinion.
About VT
-
Policies & Disclosures
-
Comment Policy
Due to the nature of uncensored content posted by VT's fully independent international writers, VT cannot guarantee absolute validity. All content is owned by the author exclusively. Expressed opinions are NOT necessarily the views of VT, other authors, affiliates, advertisers, sponsors, partners, or technicians. Some content may be satirical in nature. All images are the full responsibility of the article author and NOT VT.