by Jim W. Dean,  VT Editor   … with New Eastern Outlook, Moscow
"What you leave behind is not what is engraved in stone monuments, but what is woven into the lives of others." ~ Pericles
– First published  …  February 14,  2017 –
To no one's surprise, the new Trump administration has been conducting a carefully choreographed roll out of "The World that Donald made", to establish himself as fulfilling his campaign promises as a "can do" guy. He has used the executive order firepower of one cruise missile after another to dismantle parts of the Obama legacy, a Republican revenge on the Democrats for losing so many close votes on big issues.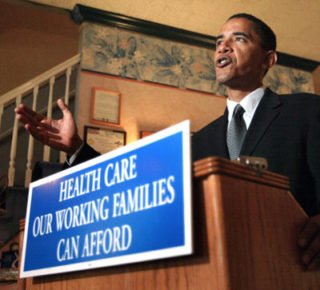 The Obama Health Care Act was the first to go, with full Republican support in both houses of Congress. The 20 million extra Americans who have coverage now have been promised they will not lose it, but not one detail has been released as to how this is to be accomplished and still bring costs down.
This reeks of the Trump team not knowing themselves and buying time to put something together. Historically, new administrations do some government structure shuffling around, claim it as a success and ignore any critics, knowing the average voter does not have a private intelligence agency verifying the claims. With Donald we have, "Everything is going to be fantastic, really fantastic!" This is not governing.
Next came the Mexican Wall announcement. Yes it is coming, the Republican Congressional leadership has promised the initial funding, with Mexico targeted to pay for it one way of the other. Mexico's president Enrique Nieto said, "No way Jose", and canceled his trip to the US to discuss the matter.
Trump countered that with a US $60 billion trade deficit with Mexico, he will crunch NAFTA so Nieto can choose between empty bankrupt factories along the border, versus giving up farming Mexico's poor by sending them over the border, which has created a huge backflow of US cash.
Donald is hyping the deficit numbers. He knows the average American does not realize that Mexican exports include a lot of U.S.-made parts shipped down there that go into products shipped back here, and at a price Americans like.
The TPP is toast
The Trans-Pacific Partnership (TPP) trade deal was dead on arrival due to Obama not only negotiating the deal in secret, but having involved only the multinationals — not quite the grassroots image one would expect from a Democratic president.
Trump gave it two bullets to the head, New York style, and it was dead. South America is now claiming they will take control of their own destiny by trading with each other.
Good luck with that. But expect China to move in to pitch its own trade partnership and laugh all the way to the bank.
The foreign policy front has been just as turbulent as the trade front. Britain waived the white flag on its steadfast support for the terror war on Syria, with Prime Minister May and FM "Boris the Bore Johnson" admitting that it was a failed effort and it is time to move on. Israel will not be happy to hear that and wants to tear the Iran nuclear deal down to feel better.
Geneva Talks
The Astana talks did not get torpedoed as many expected. The Syrian ceasefire is holding, and the opposition groups have agreed to dispute settlement via the Tripartite group of Russia, Turkey and Iran.
The next step of holding Geneva political talks has been delayed to the end of February, I suspect due to all parties wanting to prepare fully, including the UN. Astana was a success due to first class preparation and keeping hostile third parties out of the process.
But that said, expect to see Western and Gulf State Intel and diplomats doing anything they can to wreck the next Geneva talks. The point of attack would be splitting up the new Tripartite group. Turkey is the most vulnerable.
We are already hearing that its military is running out of some key munitions, with NATO sources refusing to supply, an obvious payback for its Tripartite involvement. The Israelis are also scheming behind the scenes as usual, plus depending on Trump to keep Syria in a state of chaos.
But that pressure is unlikely to be successful as NATO is a prime suspect in the failed Turkish military coup, something Erdogan must be fully aware of. His asking the Russians to help conduct air strikes in al-Bab did not come out of the blue. Right after the first joint Russian air attacks, the Americans were quick to step in with their own.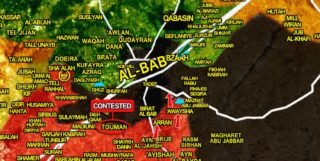 The al-Bab battleground is littered with destroyed Turkish armor, including its German Leopard tanks, some with the turrets blown off. A cover story was put out that they were being knocked out in street fighting via side shots and from the rear, but that was fake news.
One, the Turks never really got into street fighting with armor, which is not a good idea anyway. And two, all the photos that we have of destroyed Turkish armor have been on the outskirts of al-Bab, taken when IS counter-attacked and could take the photos. They all looked like they had been killed by TOWS.
Frankly, with Turkey having a huge army and air force, its performance in not being able to take al-Bab, a modest sized town, was a huge defeat. We now see the Syrians joining the attack eastward from Aleppo to put pressure on al-Bab from the south to cut it off. Turkey is, in effect, joining the Syrian coalition. Who would have ever dreamed of this two months ago?
Proxy Terrorists
Trump is expected to ramp up coordination with Russia on fighting IS, but with al-Nusra still off limits. I suspect he is not wanting to attack Qatar's and the Saudi's proxy terror force now, which is concentrated in Idlib, and make them more unhappy than they already are.
It remains to be seen if Turkey will cut off its supply lines to the opposition there. The infighting that has been going on between the FSA and Jihadi groups over ammo dumps and supply routes to Turkey indicates a possible shortage or an anticipated one. How can Turkey be a mediator while continuing to supply al-Nusa/al-Qaeda, and then Russia and Iran allowing it to do that?
Trump will also find the Gulf States re-evaluating their experiments with proxy terrorism. Qatar and the Saudis have lost Aleppo, their big prize, and Raqqa is just a matter of time, with the Syrian, Russian, Turkish and US air power available to cut off IS reinforcements trying to come in.
The several thousand jihadis in control of the Damascus water supply have surrendered, so that last gasp effort has failed. The Sryian and Hezbollah forces tied up there can shift to clearing new areas around the capital.
The recent IS attack at Deir-Ezzur has stalled out, partially thanks to the Tupelov bomber strikes on the IS assembly areas. We found Kuwait in Iran for kiss-and-make-up talks where it was met with open arms. The Saudis are eating through foreign reserves and still bogged down in a senseless war in Yemen.
The Iraqi Army is poised to be able to clear Western Mosul this Spring, where the only variable there is whether the defeated jihadis will be allowed to escape to Syria, possibly to Dier Ezzur, where the Saudis can easily support them there to torment Syria during the political talks.
Russian Sanctions
Trump will find anti-Russian sanctions voices are rising in the EU now. We are already seeing talk of a policy shift when the EU sanctions are up for renewal this summer. But Trump might preempt them with his own deal with Putin, forcing the EU to do the same with angry voters tired of the failed Russian squeeze policy.
The comedy act in all this, once again, is the Kiev clowns. We had a planted story this week that the brilliant strategists in Kiev are going to play their "China card" to get Crimea back. This is the silliest thing I have heard in a while.
But Norway was a close second with its strange claim that the Russians were trying to pressure it on the Nobel Peace Prize not going to Poroshenko, another fantasy. Sure, Ukraine could be so stupid to lobby for such a thing; but for someone who has steadfastly refused to implement the Minsk Accords, Poroshenko seems to be an unlikely recipient.
Expect a government turnover in Ukraine, and no more money forthcoming from the West until a lot of corruption arrests are made on those who looted poor Ukraine, a country that will end up on Obama's failed regime change list. Trump's role here will be to play clean up man for Obama's big mess.
New Leadership emerging
Congresswoman Tulsi Gabbard, a Hindu, Gulf War veteran and a major in the Hawaii National Guard, gave us a big surprise when she returned from her semi-secret fact-finding trip to Syria.
VT recommended her to our contacts there, and she had a very fruitful trip. She handled the media grilling she got on her return in great form, becoming the first US Congressional official to visit Syria while under sanctions.
The Trump-Putin phone call on Saturday was almost an hour, with plenty of time to discuss a long list of issues. Their first meeting will be well prepared, designed to announce some initial agreements and to get some solid momentum going toward normalizing relations.
And last, as Germany's FM Steinmeier heads into retirement, he is free to say what he really thinks of the mess the West made in Syria, a statement for the ages. "The history of this is a chronicle of missed opportunities and proofs of incompetence of the Western allies," and that they had turned Syria into an "Imaginary axis of evil," he told the German media.
I expect we will eventually be hearing similar statements from other retiring EU leaders this year, including their comments on the Ukraine coup debacle. It is time to redo the EU, for everyone's sake.
[Dear Readers, Editor's Notes will be crowd funding via PayPal during 2017 at:  jimwdean@aol.com
…for research, field trips, databasing Heritage TV's archives, and more – Thanks for helping out ]
Jim W. Dean, managing editor for VT, producer/host of Heritage TV Atlanta, specially for the online magazine "New Eastern Outlook".
____________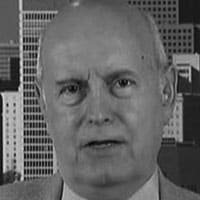 Jim W. Dean is VT Editor Emeritus.  He was an active editor on VT from 2010-2022.  He was involved in operations, development, and writing, plus an active schedule of TV and radio interviews.  He now writes and posts periodically for VT.
ATTENTION READERS
We See The World From All Sides and Want YOU To Be Fully Informed
In fact, intentional disinformation is a disgraceful scourge in media today. So to assuage any possible errant incorrect information posted herein, we strongly encourage you to seek corroboration from other non-VT sources before forming an educated opinion.
About VT
-
Policies & Disclosures
-
Comment Policy
Due to the nature of uncensored content posted by VT's fully independent international writers, VT cannot guarantee absolute validity. All content is owned by the author exclusively. Expressed opinions are NOT necessarily the views of VT, other authors, affiliates, advertisers, sponsors, partners, or technicians. Some content may be satirical in nature. All images are the full responsibility of the article author and NOT VT.