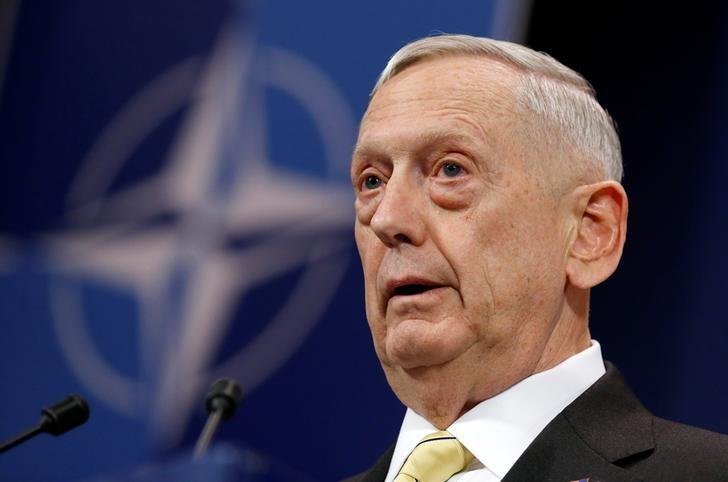 … from Russia Today, Moscow
[ Editor's Note: The word-dancing begins with the Russian engagement where the Trump administration has to play tough, to hold the Congressional hawks in line, while going through the process of finding safe steps towards building political support.
This will not be easy, but one of the carrots that Trump has put out is an unnecessary expansion of the military, as there is no real threat to justify it. He is, in effect, trying to buy the Hawks off. The navy expansion alone is ludicrous, as no other navy is a threat, and silent subs and inexpensive hypersonic missiles that can be fired from multiple platforms in swarms will be a replay of what happened to the unsinkable battleships in WWII.
Tillerson's goal with this meeting was to keep all the president's options open, and not make any mistakes to make the task any tougher than it already is. All that said, it is nice to see someone else who is able to make comments and make the news besides The Donald, as I have been getting so tired of hearing his endless stream of Trumpisms, with a few reasonable things mixed in now and then… Jim W. Dean ]
____________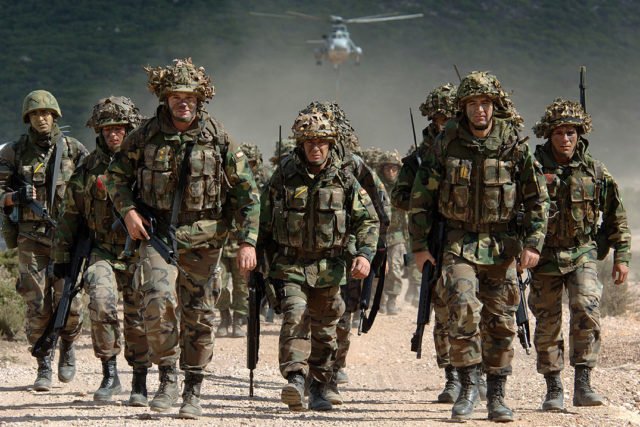 – First published  …  February 17,  2017 –
As President Donald Trump repeatedly stressed the need to get along with Russia, two of his top Cabinet members were abroad, saying the US is ready not for closer ties until Moscow "proves" its commitment to international agreements.
On Thursday, Secretary of Defense James Mattis said at a NATO meeting in Brussels, Belgium that the US isn't ready to collaborate militarily with Russia against Islamic State (IS, formerly ISIS/ISIL) or other threats.
"We are not in a position right now to collaborate on a military level, but our political leaders will engage and try to find common ground or a way forward so that Russia, living up to its commitment, can return to a partnership of sorts here with NATO," Mattis said.
"Russia's aggressive actions have violated international law and are destabilizing," he added.
Before the US is willing to work with its former Cold War rival, "Russia is going to have to prove itself first," Mattis said. "The point about Russia is they have to live by international law just like we expect all nations on this planet to do."
At the same time, Secretary of State Rex Tillerson was in Bonn, Germany, meeting with Russian Foreign Minister Sergey Lavrov on the sidelines of the G20 Summit. The United States' top diplomat also stressed the need for Russia to abide by international agreements.
"As we search for new common ground, we expect Russia to honor its commitments," Tillerson said, calling on Russia uphold the Minsk II agreement, a 2015 deal aimed at ending the fighting between Ukrainian forces and Russia-backed separatists in eastern Ukraine.
The US and Russia did agree on a shared interest in combining efforts to fight terrorism, Lavrov said. He praised Tillerson for having "voiced readiness to support" Russian-led attempts to end the bloody civil war in Syria, which is about to enter its sixth year.
"Naturally we couldn't solve all the problems," Lavrov said. "But we have a shared understanding that on issues where our interests coincide, and there quite a few of them, we should move forward."
Sanctions weren't addressed, Lavrov said.
The Trump administration is still dealing with the fallout of Michael Flynn's ouster as national security advisor over his misleading briefing of Vice President Mike Pence about his phone conversations with the Russian ambassador to the US. The briefing reportedly misrepresented discussions about US sanctions on Russia that led to Flynn's forced resignation on Monday night. The White House said that the president's trust in Flynn had eroded over the incident.
While the meeting between Tillerson and Lavrov appears not to have ruffled any feathers, the same can't be said for relations between Mattis and Russian Defense Minister Sergei Shoigu. On Wednesday, a remark by the Pentagon head about NATO needing to "negotiate from a position of strength" with Russia led to a back-and-forth between the two.
"Attempts to build a dialogue with Russia from a position of strength would be futile," Shoigu said.
To which Mattis responded: "I have no need to respond to the Russian statement at all. NATO has always stood for military strength and protection of the democracies and the freedoms we intend to pass on to our children."
During the closed-door meeting, Mattis also delivered an ultimatum to the NATO allies – increase their military spending, or see America "moderate its commitment" to the alliance.
Russian President Vladimir Putin also spoke about relations with the US on Thursday. Hours before Mattis' remarks, Putin said the United States and Russia should restore communications between their intelligence agencies.
"It's absolutely clear that in the area of counter-terrorism all relevant governments and international groups should work together," he told Russia's Federal Security Service (FSB).
Putin's remarks came after reports surfaced that US intelligence officials may have kept sensitive information from Trump due to concerns of potential leaks stemming "from the president's repeated expressions of admiration for Russian President Vladimir Putin and his call during the presidential campaign for Russia to continue hacking the emails of his Democratic rival, Hillary Clinton," according to the Wall Street Journal.
Mattis appeared to share those concerns on Thursday, specifically mentioning alleged Russian interference in elections.
"There's very little doubt that they have either interfered ‒ or they have attempted to interfere ‒ in a number of elections in the democracies," Mattis said, although he declined to explicitly name the US as one such country. The defense secretary previously called Russia the number one threat to American security.
A third high-ranking official, Chairman of the Joint Chiefs of Staff General Joseph Dunford, met with met Chief of the General Staff of the Armed Forces of Russia Valery Gerasimov in Azerbaijan, where they discussed the current state of the military relationship between the United States and Russia. It was the first meeting on this level since January 2014, when General Martin Dempsey was the chair of the Joint Chiefs.
____________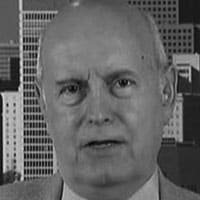 Jim W. Dean is VT Editor Emeritus.  He was an active editor on VT from 2010-2022.  He was involved in operations, development, and writing, plus an active schedule of TV and radio interviews.  He now writes and posts periodically for VT.
ATTENTION READERS
We See The World From All Sides and Want YOU To Be Fully Informed
In fact, intentional disinformation is a disgraceful scourge in media today. So to assuage any possible errant incorrect information posted herein, we strongly encourage you to seek corroboration from other non-VT sources before forming an educated opinion.
About VT
-
Policies & Disclosures
-
Comment Policy
Due to the nature of uncensored content posted by VT's fully independent international writers, VT cannot guarantee absolute validity. All content is owned by the author exclusively. Expressed opinions are NOT necessarily the views of VT, other authors, affiliates, advertisers, sponsors, partners, or technicians. Some content may be satirical in nature. All images are the full responsibility of the article author and NOT VT.